One system for the ultimate consumer journey 
Competition is fierce. The Conqueror Experience Relationship Manager (XRM) brings the most important elements to elevate every touch point you have with your customers—before, during and after their visit.
It's one system where everything has been designed to work together seamlessly. Making the complex, simple—for you and your customers. They can find the programs and entertainment that is right for them. Conduct transactions that are a breeze and enjoy loyalty that is truly rewarding. 
For you, XRM is truly turnkey executable putting you in control of your offers and programs. It's highly automated, always upselling, and working continuously while you and your staff stay focused on taking care of your guests.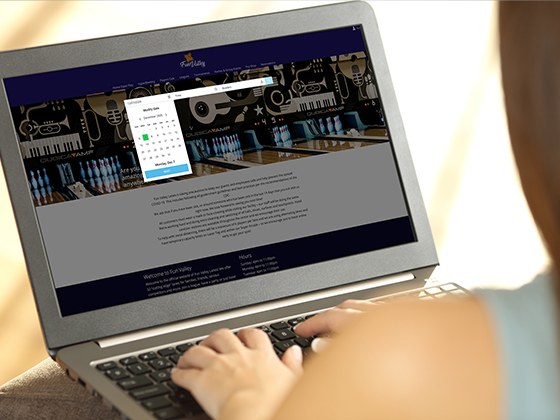 Conqueror Web
Conqueror Web is the only booking tool designed to drive bowling entertainment and help nudge guests to spend more in your center. Create web offers that feature unique bowling content, packages, bundled activities. Showcase F&B, activities and non-bowling extras. Highly customizable and beyond simple booking, guests can see all your programs making it easy for them to buy-up by finding their perfect bowling experience.
See the results from Strikerz Bowling in WA.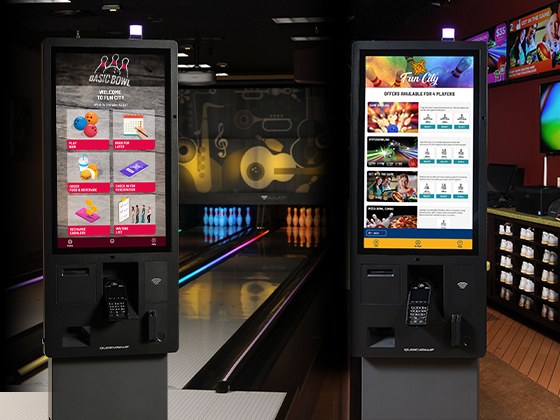 CONQUEROR KIOSK
Coming soon! Make Conqueror Kiosk the first touchpoint for your customers when they arrive and get ready to deliver! Consistent. Simple. Service. Check in for reservations, explore offers, pay for bowling and extras, order food and beverage and more. The Kiosk is the perfect way to showcase your offerings and upsell your customers to play and spend more at each visit. It can help reduce lines and wait times. And, it provides an easy self-service experience that customers want. Plus, it's an excellent chance to help  you redeploy center staff from traditional transaction tasks to more other areas of customer service.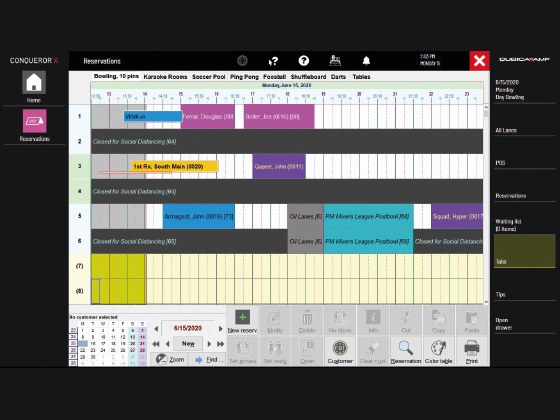 Advanced Reservations
Manage events, web bookings and walk-ins simultaneously—without conflict—with the only booking management tool that offers real-time interaction with the lanes. Event deposits, food and beverage orders, lane and bowler options and more are simpler than you could ever imagine.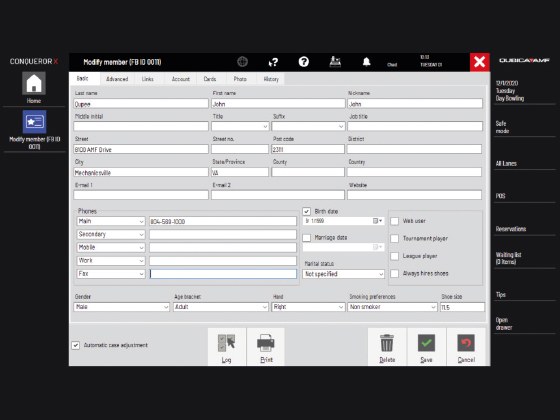 Frequent Bowler Tracker
Make all your marketing efforts more productive and cost-effective. Capture a detailed purchase history and play habits of your best customers. Powerful and flexible tools  and reports help you develop engaging promotions and communications to grow your business.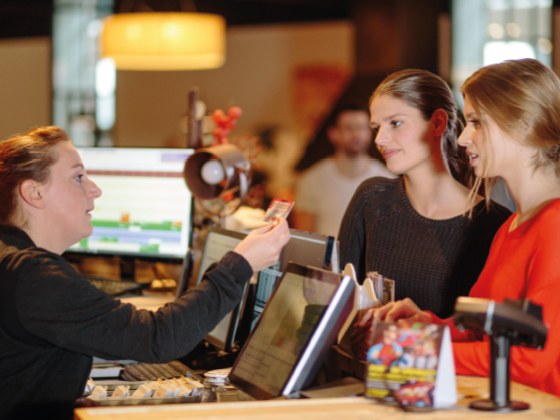 Players Club Loyalty Program
Drive repeat visits, customer loyalty and greater revenue. Enable guests to earn and pay with points. Create lucrative promotions and capitalize on loyalty tiers to reward your most important customers. Conqueror X's intelligent marketing helps you build a smarter business.
Get in touch
Boost your center with the most experienced partner in the business. A partner who will stand by you and guide you all the way.