"BES X has, without a doubt, revolutionized the interaction with our guests and their experience in our center. It creates a unique and personalized experience for every bowler and allows them to play exactly how they want to play—5 frames, 10 frames, competitive or just for fun. It's hard to imagine, but once you see the system in use, you know it's something special. The smiles on children's faces and how their faces light up when they see their picture in the animation, when they create their very own 'monster' to take home or when they're 'chatting' with their friends on another lane says it all! BES X adds a whole new level of fun to the game and has exceeded our expectations." - Roger Philipi, Spare Time Entertainment, Huntersville, NC
BES X Provides | an EXCEPTIONALLY Easy & Relaxing Experience
It's simple. People bowl because the experience is enjoyable, relaxing and worry-free. And they don't bowl when it isn't. That's why we made BES X the easiest and smartest system in the world to interact with, slashing the time customers spend trying to figure things out.
BES X's innovative consoles, intuitive interfaces and new ways of communicating all combine to help you give bowlers the most comfortable and relaxing on-lane experience available today.
SuperTouch LCD Bowler Console
SuperTouch LCD bowler consoles are extremely easy to use, offer a super-modern look and feel and a built-in camera, just like you'll find on the latest tablets.  Along with access to innovations like YouToons, Lane Chatter, Virtual Waiter, and Facebook GameConnect, bowlers can review game statistics, individual standings, frame progression, and more—all "live" and at their fingertips.
Easykey Keyboard Bowler Console
Clean, simple and effective. Their intuitive navigation ensures only relevant keys light up. Plus, they have a high-tech look and feel that makes anyone—pros or beginners—actually want to interact with the scoring system.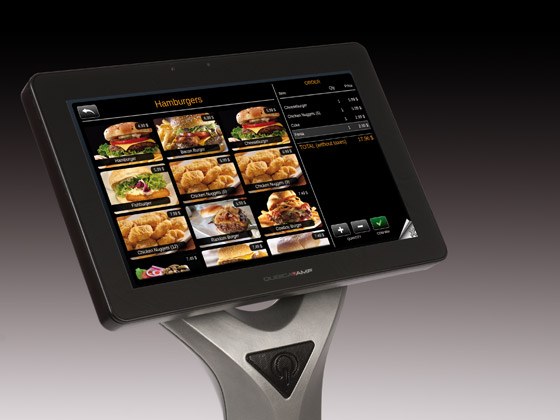 On-lane ordering
Exclusive On-Lane ordering allows customers to conveniently order F&B right from the lane as if a waiter was always standing right next to them. One touch will send the order to the kitchen staff and adds the order straight to their lane tab.
On-Lane ordering provides new opportunities for increased F&B revenue without the need for additional servers.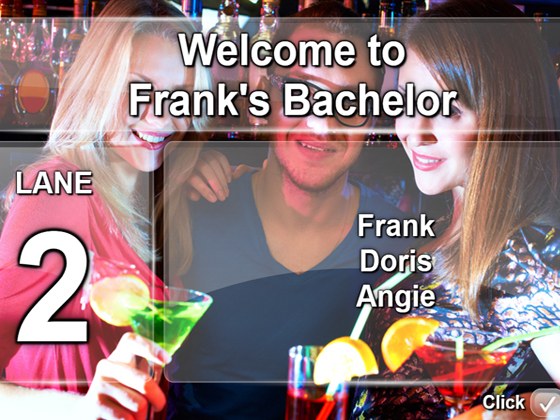 HD Signature Welcome Screens
As soon as the lane opens, BES X displays all the information bowlers need to get to the right place. An over-sized lane number and the names of the bowlers or group are automatically displayed.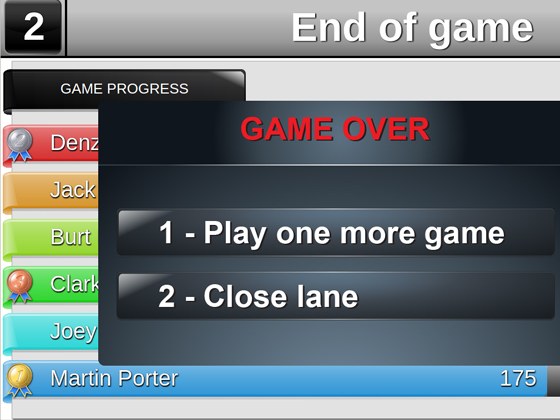 Extend the Bowling Session from the Lane
BES X can automatically prompt your customers at the end of their game, allowing them to extend their prepaid session without having to leave the lane. Make it easier for them to stay longer and bowl that extra game—while spending more, too.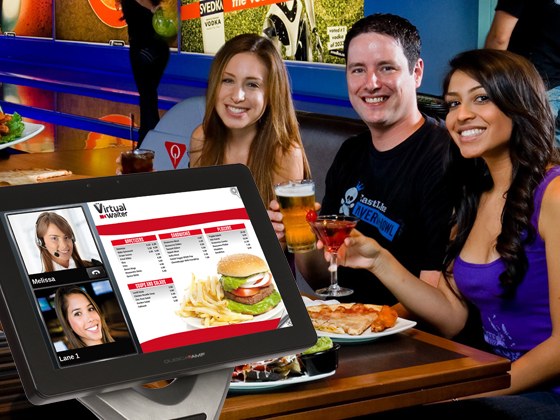 Play video
VIRTUAL WAITER & VIDEO INTERCOM
The lane intercom is taken into the 21st century where the operator and the customers see each other in the first video call available on a bowling lane. Also featuring Virtual Waiter to display the F&B menu and speak directly to the staff to place an order.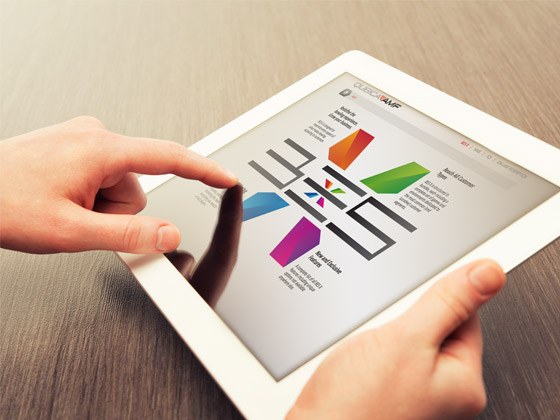 BES X Demo
The BES X Demo was developed to give you a taste of the unique experience BES X can bring to your center and your customers. Feel free to maneuver through the demo and discover all that BES X has to offer.
Get in touch
Boost your center with the most experienced partner in the business. A partner who will stand by you and guide you all the way.