Theme Parks & Indoor Water Parks
Theme Parks and Indoor Water Parks typically have high capital expenditures, but may be less restrictive when it comes to space utilization. To stay competitive, these venues need to keep constantly refreshing their attractions, making mini bowling a great option. Our Highway66 mini bowling system can be themed to match any existing environment and requires a smaller footprint, significantly less labor than traditional bowling and minimal maintenance. It's sure to make a splash!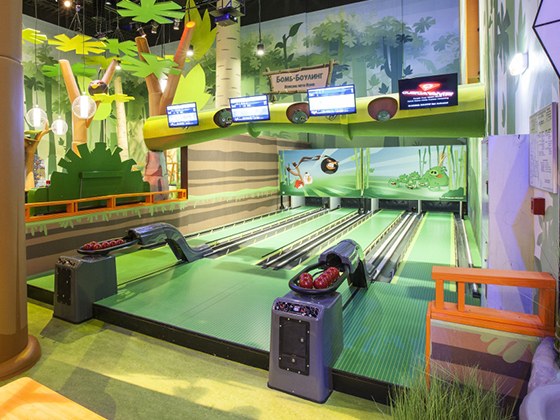 Angry Birds Theme Park
In 2015, the first Angry Birds-themed mini theme park opened in St. Petersburg, Russia. This location was built on the 3rd floor of a new shopping center with the capability to host up to 3,000 visitors a day. Deciding to expand its Angry Birds specific activities, this theme park chose to include Highway66 mini bowling into its entertainment mix.
4 Lanes Highway66 
St. Petersburg, Russia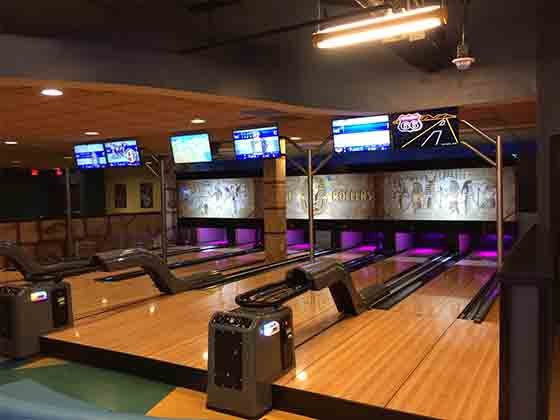 Camelback Resort
In the heart of the Pocono Mountains lies Camelback Lodge and Aquatopia–the Biggest Indoor Waterpark in the Northeast. The Lodge complements all the mountain offers from skiing and snowboarding to Pennsylvania's largest outdoor water park, zip line adventures and six lanes of Highway66 mini bowling.
6 Lanes Highway66 
Tannersville, PA, USA