Real Estate & Shopping Malls
Developers of real estate and shopping malls manage various types of projects, such as indoor and outdoor shopping centers, factory outlets, leisure areas and transit zones. Crafting the right merchandise mix and marketing the property to create a 'destination' can be complex tasks—especially when trying to appeal to the masses. Including a bowling attraction in the space can broaden the appeal, reaching all types of consumer segments.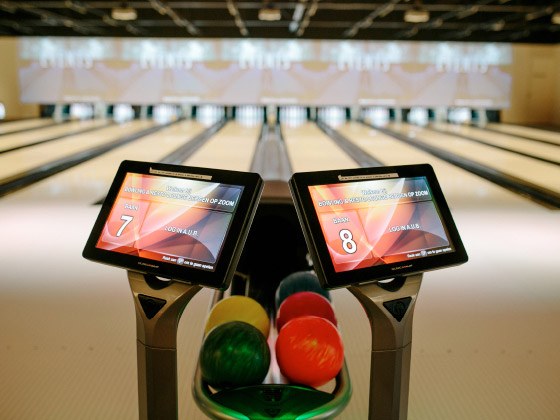 Bowling & Resto Lounge
Within a local shopping mall in Bergen Op Zoom, Bowling Resto-Lounge provides an attractive and unique bowling center for its customers. This center features 12 white lanes, with special LED lights to ensure a fun outing for young and old. Additionally, you can relax in their comfortable seating at the bar or take in a fine dining experience with their in-house restaurant.
12 Lanes
Bergen Op Zoom, Netherlands