With people living longer, more active lives, today's senior living facilities increasingly need to offer a range of activities and amenities to attract residents and maintain profit levels. Set-and-forget attractions like mini bowling fit in well by offering an activity that almost all residents can participate in—with their grandchildren when they come to visit—and require a small footprint with little maintenance and staff training.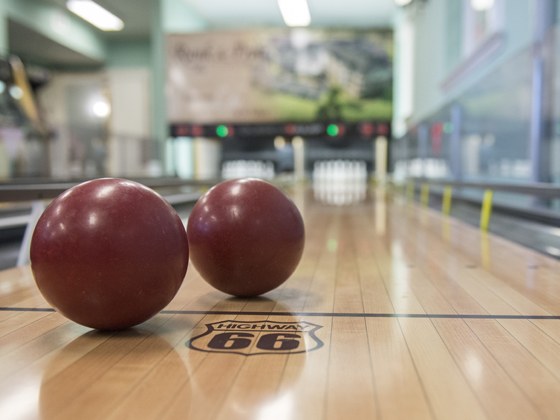 Runk & Pratt | Senior Living Communitites
With five family-owned and operated locations throughout the Virginia area, Runk & Pratt is a leader in assisted living options. One aspect they stress is providing the opportunity to "live life to the fullest." Highway66 mini bowling not only offered residents and guests a fun activity, but provided a beneficial marketing piece to prospective community members as well.
2 Lanes Highway66
Lynchburg, VA, USA