EDGE String Pinspotter
The Amazingly Simple Way to Offer Bowling!
With EDGE String in your center or new investment project, you will be blown away with how easy and low cost delivering the fun of bowling can be.  In about an hour your staff will learn to use EDGE String and its simple and robust design just works.  The Tech Wizard app makes operation even easier by notifying and providing guidance when attention is needed.  You will enjoy peace of mind and your guests will love bowling in your center, returning over and over to enjoy authentic bowling fun.
Offering bowling has truly never been as amazingly simple!
 Access The String Bowling Revolution site, the industry's first and only comprehensive information source on string machines, to stay up to date on the latest string machine news, events and  certification around the world.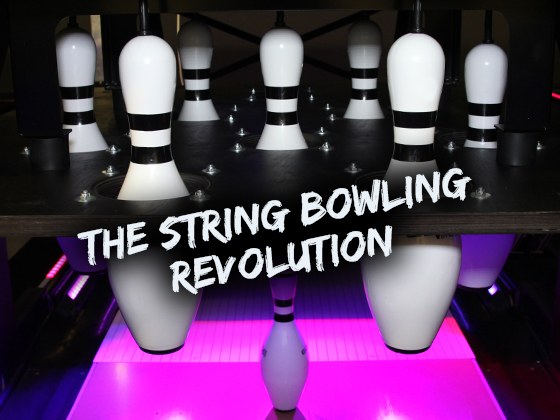 Operational Costs Savings Estimator
See how much money string bowling machines could save your business.
Plug your actual numbers into our easy-to-use on-line estimator to get an idea of the annual operational cost savings your bowling center could realize from replacing your current free-fall machines with QubicaAMF EDGE String pinspotters
Get in touch
Boost your center with the most experienced partner in the business. A partner who will stand by you and guide you all the way.