What is HyperBowling?
HyperBowling is the revolutionary new bowling-based attraction that is built to extend your reach beyond the existing bowling population. It is an amazing blend of software, mechanical design, electronics, lights and sensors – which together deliver a never-before-seen experience that takes bowling to the next level. It's the only physical video game played on a bowling lane!
It's something everyone can get in on with lots of different ways to play and win! It is the ideal way to tap into huge potential audiences, including multi-generations, and provides a great platform that everyone can enjoy so you can reach beyond your existing bowling base.
 *HyperBowling is a registered trademark of QubicaAMF in the U.S. and in other countries. HyperBowling, its features and technologies are are registered patent in the U.S. and in other countries.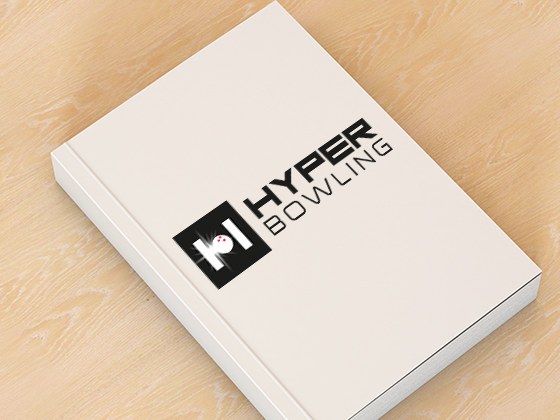 HyperBowling Basics
The lights on the bumpers create moving targets that players aim to hit (or avoid). There are multiple games, each with its own unique set of challenges and levels that are easy to learn. You must hit the bumper to score! The colorful targets on the bumpers are each worth a different multiplier value (2X, 3X,…) and each pin knocked down is worth 100 points. So, a 2X multiplier and 8 pins down scores 1,600 points! But watch out, the red target always results in a 0 score.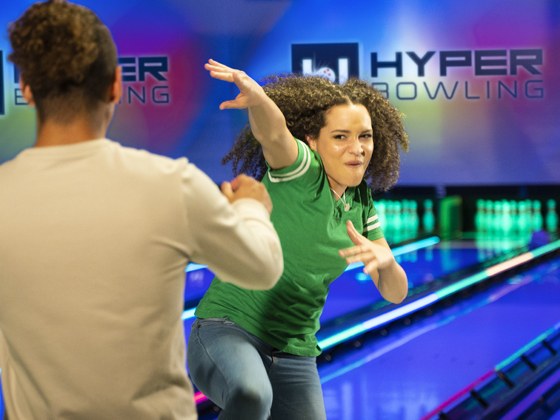 Everyone Can Play & Win
With HyperBowling you don't need to be a good bowler to play! It makes bowling exciting even for those who don't play often enough to fully enjoy traditional bowling competition. Guests love HyperBowling because: 
It's easy for anyone to learn right away so everyone can play together
Features unique and dynamic gameplay
Everyone can play and win!
Players feel fully engaged in the game until the very end
And most importantly, it's a lot of fun!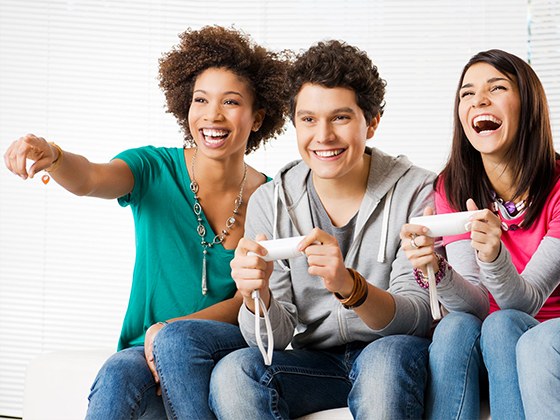 Appealing & Engaging Gameplay
HyperBowling is an exciting and engaging fast paced game where every ball is different. It's like playing a physical video game on a bowling lane! The video game-like vibe features challenging moving color targets, progressive levels, real risk and reward and score multipliers, so you can win big. Four different games provide a variety of challenges to fit different styles, skills and moods. All of this works together to drive players to want to play more and see more of the game – and come back more often too!
HYPERBOWL
For everyone looking for fun and to get to know HyperBowling. Take aim at the colorful targets on the lanes that multiply your pinfall. It may look easy at first but watch out! Each level increases in difficulty.
HYPERBOWL PRO
For those looking for something more challenging and seriously engaging. HyperBowl Pro features more complex targets that move and change size, shot after shot. The greater level of difficulty makes this game ideal for people looking for more exciting competitions, competitive skilled players and league bowlers.
HYPERSQUAD
For groups, parties and other events looking for fun team competition. HyperSquad is a strategic team game that is different every time. Each team uses their own strategy and skill to claim territory on the playing field. With every shot they paint the lane with their color and try to outplay their opponent!
HyperActive
Great for groups, kids and fun competitions. HyperActive is a wild and crazy game with fast changing colorful targets! The combination of both skill and a little luck make this game appropriate for all audiences. HyperActive also allows guests to become part of the on-screen animation by taking selfies right from the console.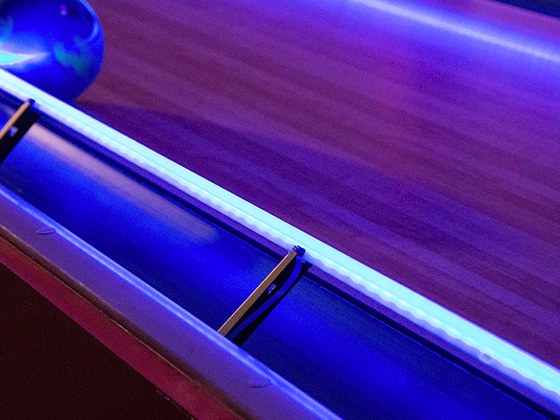 HYPERBUMP Technology
At the physical heart of HyperBowling is an all-new bumper system – designed, built and tested specifically with the new games in mind and to allow anyone and everyone to play. Its unique design supports sustained impacts by any bowler. The HyperBump was built to be a beast!
Patent pending, the engineering effort behind HyperBump has resulted in a true next generation product – the first of its kind. In addition to being super-strong, the HyperBump brings all new lighting technology and a sensor system to keep track of all of the action on the lane.
Get in touch
Boost your center with the most experienced partner in the business. A partner who will stand by you and guide you all the way.