News
Returning champs
This year we have three players taking part who have won the title before: Aumi Guerra of the Dominican Republic is a double champion having won in 2010 and 2011, Krizziah Lyn Tabora won for the Philippines in 2017 and Australian Sam Cooley won last year.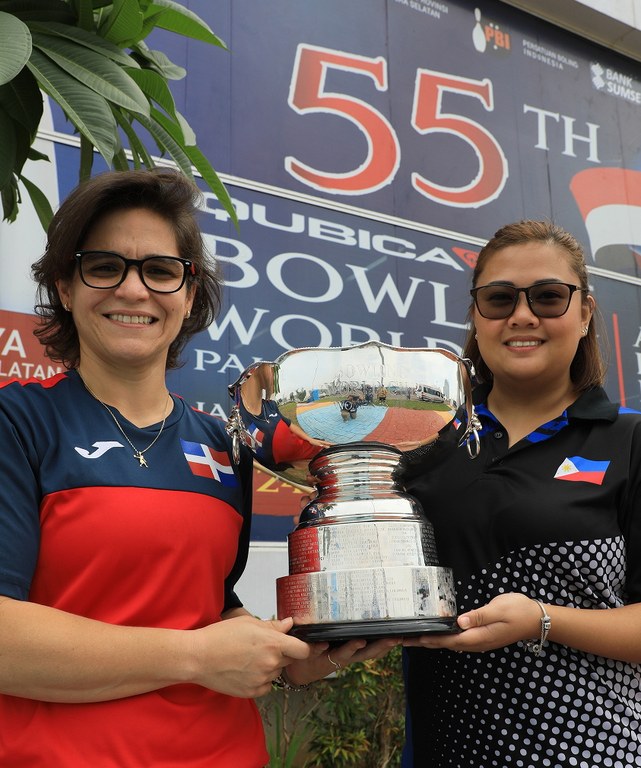 Sam is aiming to be the first male player to win back to back titles but said: "I was not optimistic when we started this morning, but things started going well. I just hope I can make the top eight, then it's another day and another chance to successfully defend the title. I'd love to do that and make history!"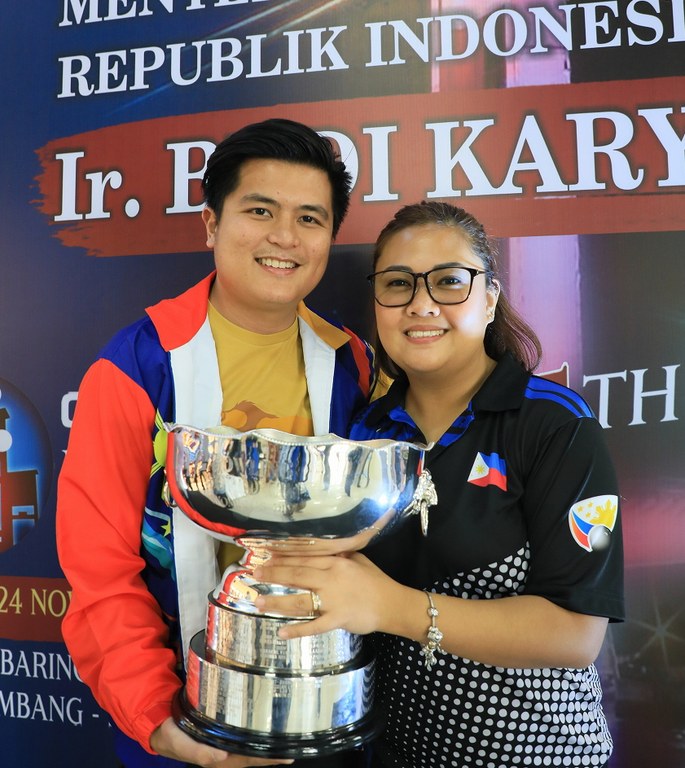 Aumi is well-known to the Bowling World Cup family and friends. She is making her 15th appearance and has an awesome record, not just two wins but a second and third place as well and in addition she was Sportswoman of the tournament in 2017. "But I haven't made the top eight since 2013," she commented. "I've got to put that right!"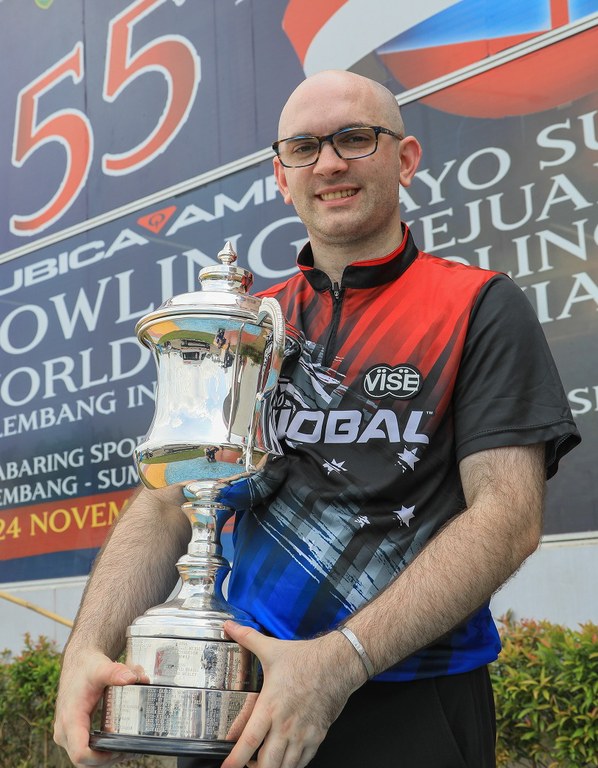 And as for Krizziah, her life has changed recently: she got married to John Paule Macatula in August this year! "It is lovely to get to hold that trophy again!" she beamed. "When you win it, you only get to hold it for a little while and then they take it back. The replica is nice – but it's not the same! Just look at the names of those who have won it – I feel so proud to be one of them."
By Judy Howlett
---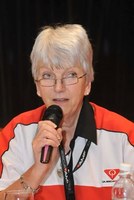 Judy Howlett has represented England and Great Britain several times in her bowling career. She played in the Bowling World Cup twice, coming second in 1985 (Seoul, South Korea). She has been in part of the organising team since 2001.
"I can't believe I am lucky enough still to be involved in the best tournament in the world - the QubicaAMF Bowling World Cup."
2019/11/20
ABOUT QUBICAAMF WORLDWIDE
QubicaAMF is the largest and most innovative bowling equipment provider in the world with 600 employees worldwide. We build and modernize more bowling entertainment centers than any other company in the industry and have an installed base of more than 10,000 centers in 90 countries. The company has a sales and distribution network with worldwide reach and maintains the largest R&D team for electro-mechanical products, software, electronics, and entertainment systems in the industry.
QubicaAMF has over 100 years of experience and can provide the perfect combination of bowling equipment, products, and services for new or existing bowling entertainment centers, FECs, Cinemas, or any other facility in the hospitality, retail, or restaurant industry. Our ongoing mission is Making Bowling Amazing. We are convinced that bowling has so much more potential to attract and entertain even more people. With our products, we will help our customers fully unleash that potential.
The company has U.S. headquarters in Richmond, Virginia and European headquarters in Bologna, Italy.