News
International stars help coach local youngsters
A new addition to the Bowling World Cup programme – a coaching session for youngsters from the local area with our international players taking part.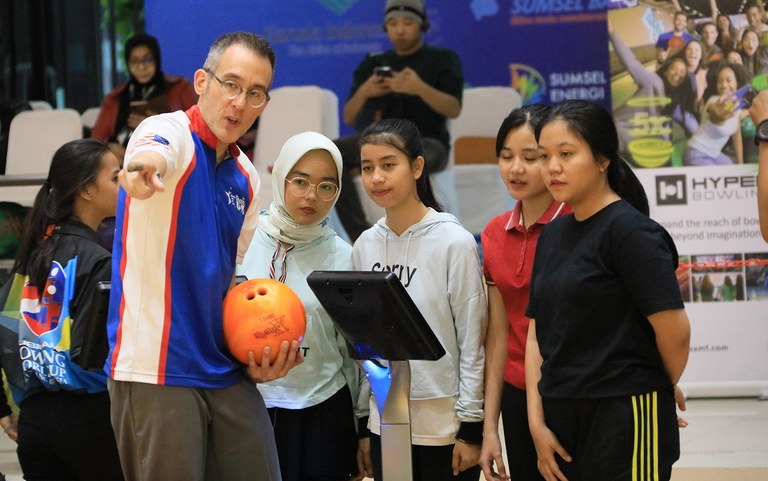 Mike Seymour, recently inaugurated President of the new Oceania Bowling Federation (also a new zone in the World Bowling family) and centre manager Grant Eadie, had come up with the idea of asking World Cup players to stay behind one evening and help coach young bowlers.
It was a resounding success, with so many of our international players volunteering that the numbers had to be restricted.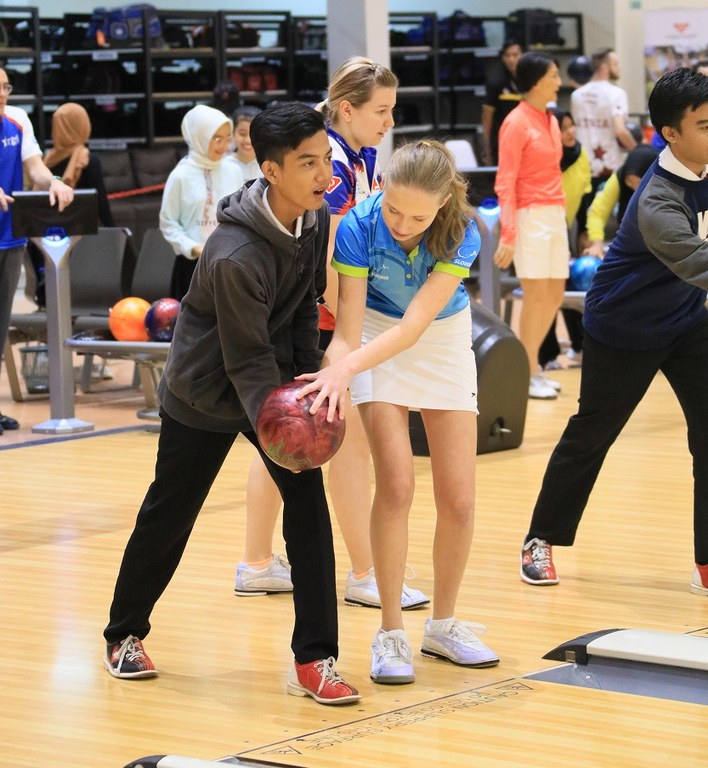 Kylie Bromley of Wales was one of the volunteers. "What a great evening!" she said. I have really enjoyed this. I had one girl who bowls a back up but said she wants to learn to bowl 'normally'! I hope this becomes a fixture in future World Cups."
The common language was English and several of the youngsters who came from the tourism University close by the bowling centre took the opportunity to practise their language skills as well.
Our pictures show Kylie, John Janawicz of the USA and Alja Bergauer of Slovenia who is only 15 and younger than many of the students she was coaching!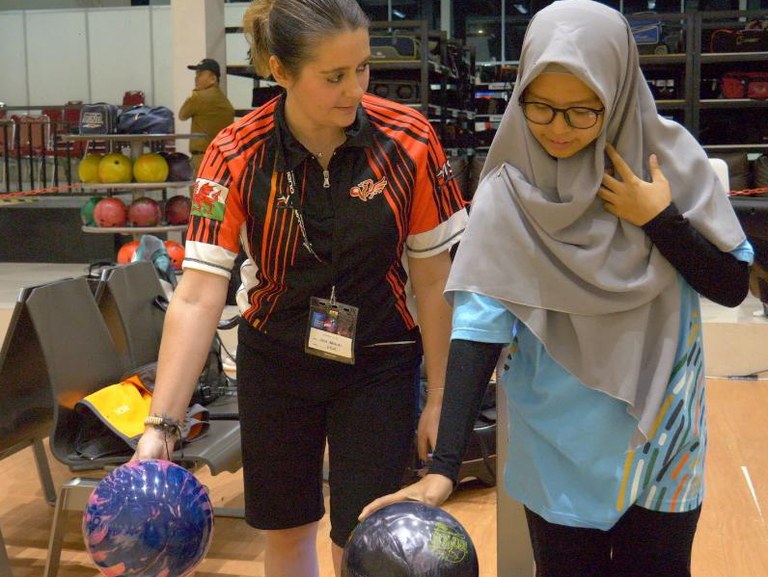 By Judy Howlett
---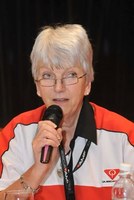 Judy Howlett has represented England and Great Britain several times in her bowling career. She played in the Bowling World Cup twice, coming second in 1985 (Seoul, South Korea). She has been in part of the organising team since 2001.
"I can't believe I am lucky enough still to be involved in the best tournament in the world - the QubicaAMF Bowling World Cup."
2019/11/20
ABOUT QUBICAAMF WORLDWIDE
QubicaAMF is the largest and most innovative bowling equipment provider in the world with 600 employees worldwide. We build and modernize more bowling entertainment centers than any other company in the industry and have an installed base of more than 10,000 centers in 90 countries. The company has a sales and distribution network with worldwide reach and maintains the largest R&D team for electro-mechanical products, software, electronics, and entertainment systems in the industry.
QubicaAMF has over 100 years of experience and can provide the perfect combination of bowling equipment, products, and services for new or existing bowling entertainment centers, FECs, Cinemas, or any other facility in the hospitality, retail, or restaurant industry. Our ongoing mission is Making Bowling Amazing. We are convinced that bowling has so much more potential to attract and entertain even more people. With our products, we will help our customers fully unleash that potential.
The company has U.S. headquarters in Richmond, Virginia and European headquarters in Bologna, Italy.