QubicaAMF Australia is the No.1 distributor of Tenpin Bowling Equipment and Supplies in Australia and New Zealand. We have been servicing the Australian market since 1960, and our modern 900m2 office and warehouse facility stocks over a half a million dollars in products including AMF & Brunswick spare parts, house balls, rental shoes, pins and lane supplies.  We also distribute bowling equipment and products from Ebonite, Columbia300, Track Int., Turbo 2-N-1, Dexter Shoes and Jayhawk. We are your one-stop shop for everything tenpin bowling!
Whether you're an entrepreneur, owner/operator or pro shop owner, give us a call. Our team of seven dedicated employees boasts over 150 years of combined experience and includes Installation Technicians; Customer Service Representatives; and an efficient sales, shipping and accounts staff.  
QubicaAMF is the organizer of the QubicaAMF Bowling World Cup, the world's largest annual sporting event in terms of the number of participating countries, which promotes bowling on a global level. The tournament celebrated its historic 50th anniversary in 2014.
Representatives
District Sales Manager
Gary O'Neill
Sales & Marketing Manager, Australia & New Zealand
Australia
Phone: (+61) 422304464
Regional Sales Manager
Russell Bendyke
General Manager Australia & New Zealand
Australia
7 Pullman Place, N.S.W. 2750 Emu Plains - Sydney
Phone: +61.2.4735.6677
SVP Sales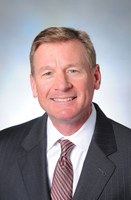 Jay Buhl
Executive Vice President & General Manager, AANZ
Phone: 804.730.6675
Mobile: 804.307.2770
Technical Support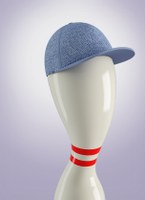 Technical Support - QubicaAMF Australia
Technical Support, Australia
7 Pullman Place, NSW 2750 Emu Plains
Phone: 1800 224 576
QubicaAMF Australia
7 Pullman Place N.S.W. 2750 Emu Plain Phone: +61 2 4735 6677 Fax: +61 2 4735 4422 Australia
Headquarters
QubicaAMF Europe S.p.A.
Via della Croce Coperta 15 Bologna Italy
QubicaAMF Worldwide
8100 AMF Drive Mechanicsville, VA USA
Regional Offices