The Core Opportunity is Big
Bowling has always been regarded as a leading activity that many people participate in. It continues to be unique and compelling and a great entertianment choice for millions. But, did you know that only 14% of the U.S. population goes bowling every year? That means that there are 280 million people that we haven't reached!
You can find similar statistics in other markets as well. So, the core opportunity to reach more people is really big.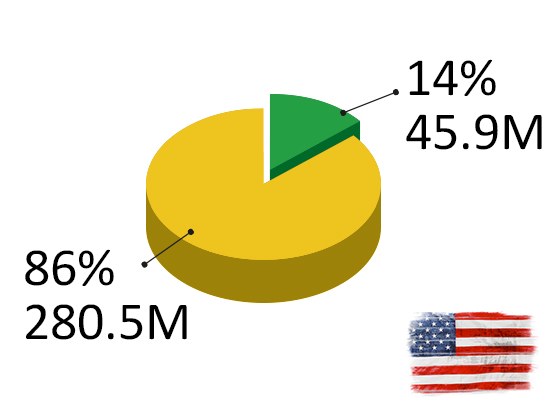 U.S. Bowling Stats
In 2017, the U.S. population was 326.4M and only 45.9M people (14%) went bowling once or more per year.
And even within strong bowling populations there is more opportunity. Only 13M bowlers bowl frequently—the rest bowl just a few times a year.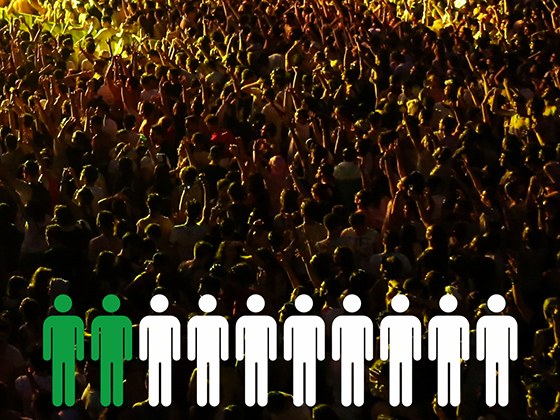 The CORE CHALLENGE
How do you increase frequency of visits of those (90%+) who actually bowl only a few times a year?
What is attractive to those who would never consider or have previously dismissed the bowling activity?
How do you reach beyond the only 46M people who bowl in the U.S.?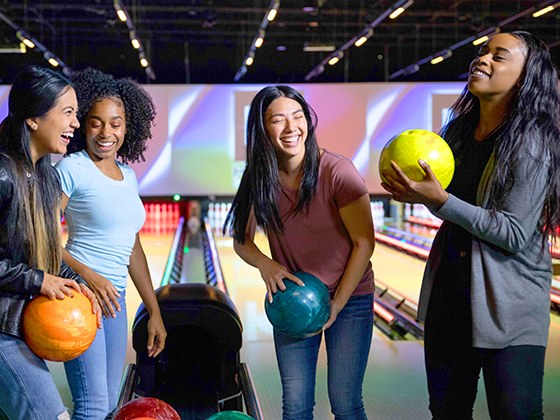 The HyperBowling Appeal
HyperBowling was designed to level the playing field, being more inclusive and offering a blended experience with— 
big, colorful (sometimes moving) targets on the bumpers, that are now part of the game
four unique, fast-paced games with appeal for different types of players
a 'WOW' high tech look and feel and video game characteristics  
engaging gameplay that makes it fun and easy to play more and socialize together
get in touch
Boost your center with the most experienced partner in the business. A partner who will stand by you and guide you all the way.