"Customers love the Birthday Pins. They have the theme on them to match their birthday party, and the parents are thrilled that it's a shiny new pin."  Brian Kleinknect, General Manager, Sun Valley Lanes, Lincoln, NE
Specialty Pins
Largest Variety of Specialty Pins—for Any Occasion
Year after year our specialty pins get more vibrant and creative, while our trophy pins are treasured by all. QubicaAMF offers the most dazzling multi-hued array of pins in the business, perfect for glow and specialty lighting environments. You can offer these pins as a keepsake to remind customers of all the fun they had, or to commemorate that high score. These pins make any occasion in your center a little more special and create a memorable impact on customers.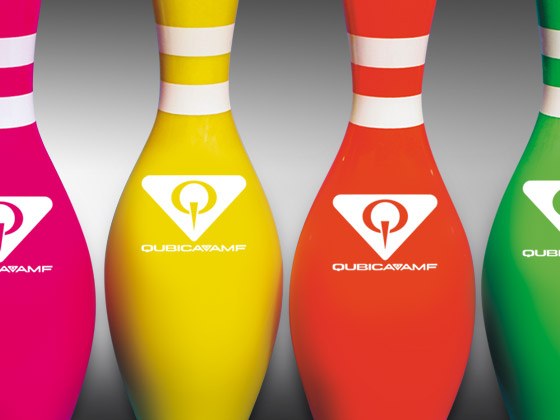 Color Pins
Color pins offer one of the easiest, most effective marketing opportunities available to your center. And QubicaAMF provides the most dazzling multi-hued array of pins in the business—perfect for any glow or specialty lightning environments. Bowlers like the excitement, and operators like you will appreciate the durability you've come to expect.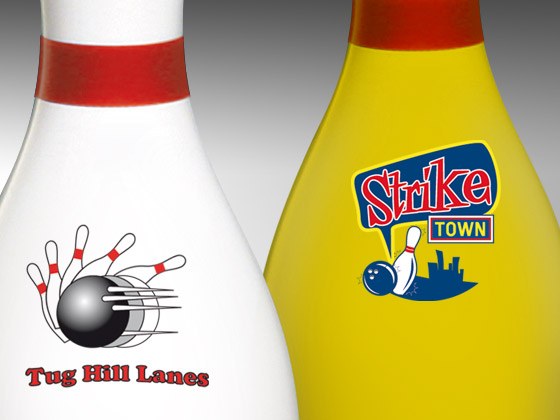 Custom Logo Pins
Looking to set your center apart? Have special guests or a special event you want to commemorate? Consider QubicaAMF custom logo pins. We'll imprint birthday or award pins at no extra charge with a minimum order of just 10 sets. It's a great idea—and a great value too!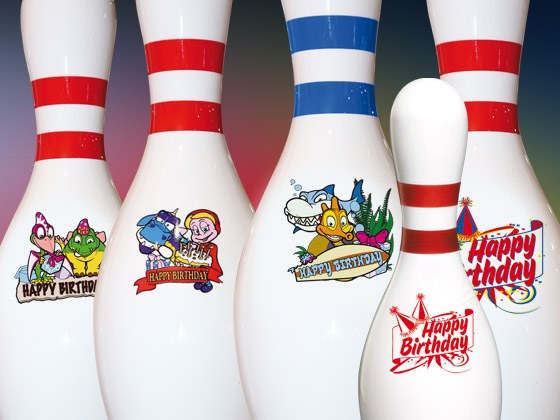 Birthday Pins
Birthday bowling is one of the fastest-growing promotions in the industry. So why not present a great keepsake for the guest of honor, and a terrific new revenue stream for your business? Choose from an entry-level pin, multi-colored logo pin or a QubicaAMF Themed Birthday Pin that ties to one of our BES or BES X scoring environments—Oceano, Prehistorica or Fairy Tales.
Birthday pins are made from refurbished core and re-coated in Surlyn™. We can even customize the reverse side with your center logo to remind bowlers to come back to your center again!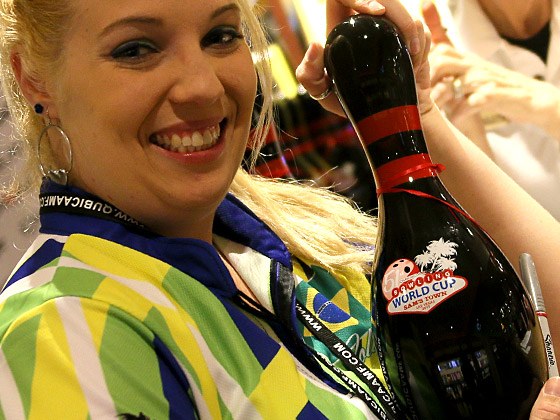 Trophy Pins
Available in clear or colored styles, trophy pins have a far greater 'WOW' factor than more traditional prizes. They are an excellent promotional opportunity when customized with your center name, a sponsor's name or corporate logo to enhance the branding efforts of your event or sponsorship. Be sure to give the award that keeps them talking about your place—long after they roll the last ball.  
Get in Touch
Boost your center with the most experienced partner in the business. A partner who will stand by you and guide you all the way.