Regulation Ten Pins
Unmatched, Premium Quality Pins
No other company offers a choice of premium-quality pins like these. The standard of excellence against which all other pins are measured, AMFlite II and AMFlite Pinnacle pins are ideal for centers that want to offer the highest scoring, most durable, and best looking pin on the market. Made in America, our USBC-approved pins are designed, manufactured and styled to standards that make the competition fall flat.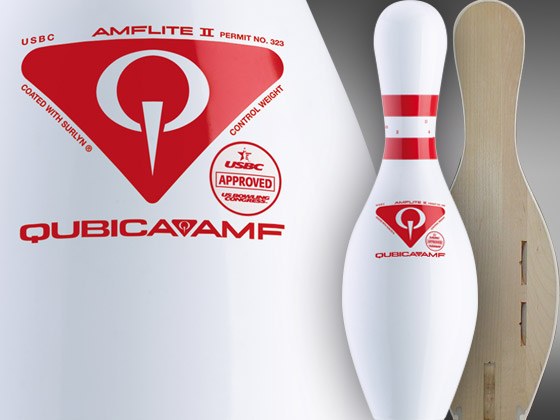 AMFlite II Pins
Made in America from the finest hardwood maple and 100% kiln-dried, these are the most durable, highest-scoring pins on the market, shattering one tournament record after another. Strictly premium-quality, they feature our exclusive compression-molded construction, which results in a larger wooden core that extends pin life and boosts scoring. They offer a patented lock-in base that stays in place for the life of the pin to reduce sliding. And they're finished with a custom topcoat for longer life, an improved appearance and better performance in all machines.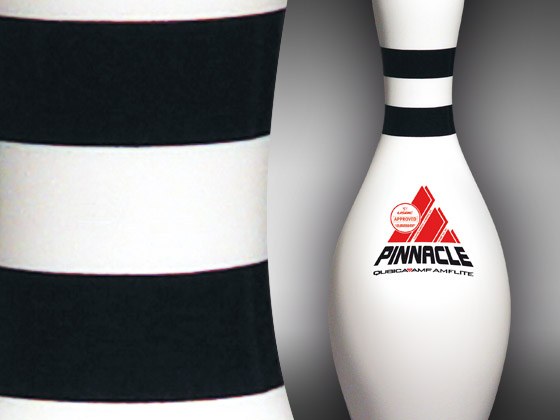 Pinnacle Pins
As the name implies, Pinnacle is our top-of-the-line pin, made with only straight-grain white maple, and inspired by a 30-year legacy of success with our best-selling AMFlite II series. They feature 50% more Surlyn in the ball impact area to reduce core compression and extend pin life, plus a specially formulated lock-in base to reduce sliding. They come with a two-year or 10,000-game warranty, assuring you of a solid long-term investment.   
Get in Touch
Boost your center with the most experienced partner in the business. A partner who will stand by you and guide you all the way.