Lane Accessories
Accessories to Make a Safer and Better-Looking Lane
QubicaAMF Lane Accessories enhance the style and safety of your lanes. Include these on your new lane installation, or upgrade your older lanes for a better-looking and safer environment for your customers.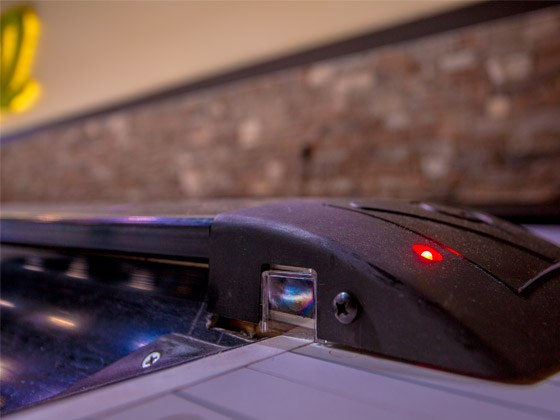 Foul Detector
The QubicaAMF Foul Detectors are easily installed on top of the approach, and virtually maintenance-free. The Radaray XLi model works specifically with your XLi Pinspotter, and the Radaray Plus is compatible with all 82-70, 82-90 and TMS Pinspotters.  
Both Models have the following benefits:
Easy installation
Low-power usage
Reliable operation
Foul Line Message
Our SPL lanes have an optional foul line warning message that is printed into the lane surface to inform bowlers not to cross the foul line. It's the best looking warning message available. You don't end up with the stickers that look bad, damage easily and need to be frequently replaced. Additionally, our Full Glow lanes come standard with a patent pending glowing foul line, which creates a clear separation between the lane and approach during glow bowling.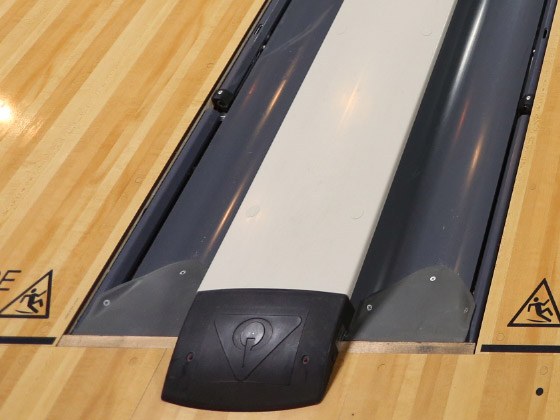 Coverboard and Capping
QubicaAMF offers coverboard and capping accessories that provide quality, reliability and a professional finish.  Choose the color that best accentuates your lanes. Available in classic gray and black.
Black is the perfect complement to the SPL Boutique Series Lanes and the Full Surface Glow option on SPL Select Series Lanes.
Get in Touch
Boost your center with the most experienced partner in the business. A partner who will stand by you and guide you all the way.