The Best Sport Lane for Casual Bowlers
Being able to deliver a fun, exciting and safe experience for your casual bowlers and families is essential to your business. SPL Select lane enhancements offer the best in glow entertainment and safety.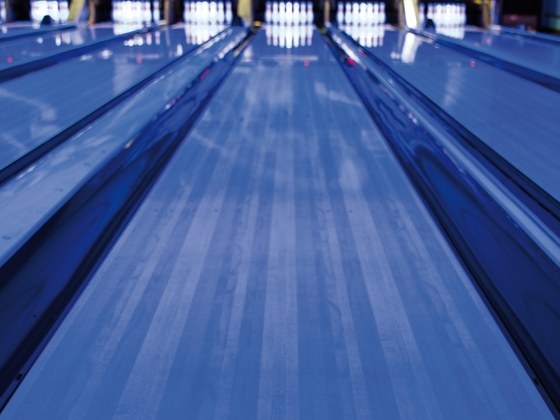 Two Glow Design Options
Two different glow entertainment designs are available with SPL Select—Glow Track and Full Surface Glow. Either way, your open play bowlers get cool visual excitement and entertainment for more fun and socialization.
Exclusive Glow Track provides visual excitement, along with targeting guides for the bowler. 

Full Surface Glow covers the entire lane and approach surface, delivering maximum glow fun for your bowlers.
Optional Foul Line Warning
Many casual bowlers don't realize the lane surface is slippery. With SPL Select lanes, you have the option for a foul line warning printed into the lane surface to inform bowlers not to cross the foul line. It's the best looking warning message available. You don't end up with the stickers that look bad, damage easily and need to be frequently replaced.
In addition, our Full Glow lanes come standard with a patent-pending glowing foul line, which creates a clear separation between the lane and approach during glow bowling.
Get in Touch
Boost your center with the most experienced partner in the business. A partner who will stand by you and guide you all the way.