News
World Cup Exclusive with Germany's Oliver Morig
"I have learned that in this format with a lot of games that everything can happen. Even when you start slow you still have a chance or if you start good does not mean that you are safe for a good position at the end of the World cup."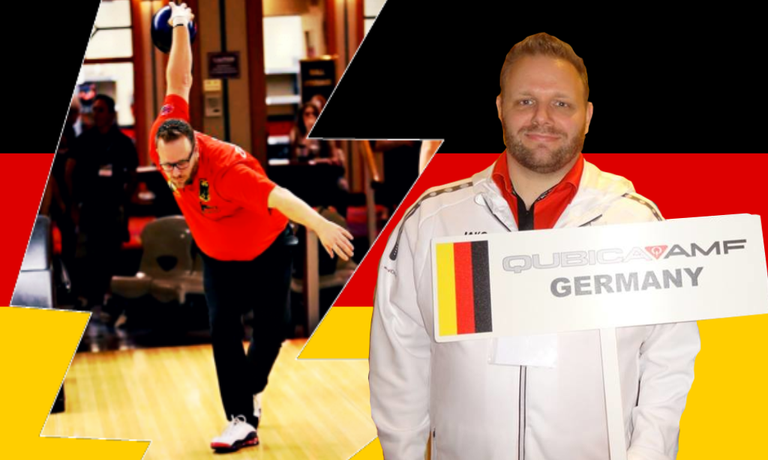 Welcome back Oliver for your third World Cup. Already a good record in the event having placed 7th in 2017 and 13th in 2018. Can you tell us about these two tournaments for you?
Mexico in 2017 was very exciting and I was a little bit nervous because it was my first world cup and with the 7th place I was very pleased. Vegas in 2018 was a little bit different I was not so nervous but there were a lot of PBA players out there and that makes it never easy. My goal there was also to make the top 8 but the 13th place was also not bad.

What have you learned about the event and what preparations have gone into your game this year? Do you feel ready to improve on your past results?
I have learned that in this format with a lot of games that everything can happen. Even when you start slow you still have a chance or if you start good does not mean that you are safe for a good position at the end of the World cup.
My preparation is not different to other big events I try to practice as much as I can before the event and try to focus on the things that make me play good (try to stay relaxed, get enough sleep and stuff like that). There are still some weeks to go before the event starts but I feel good to improve the past results.

Mexico, Las Vegas and now Indonesia, do you enjoy travel and how do you deal with jet lag before a big tournament?
I enjoy it to be at different places yes but the way to get there is not always nice respectively long. I have not a big problem with the jet lag because I work in shifts and that changes every week. Before a big event starts I try to work in that shift that is similar to that timezone were the event is.

Where did bowling begin for you and what was it about the sport that got you hooked?
My mom was working at our local bowling center and I always was there after school and one day I started to bowl. First it was just fun but after a while I was getting better and it was more fun chasing the first 200...220...250 and competing with the other kids was exciting.

Who has helped you over the years to get to where you are now and which bowlers did you look up to?
Over the years i learnt a lot by looking at other players and how they throw the ball. I read a lot on the internet especially about balls and layouts, surface and stuff like that. I have got no special bowler that is my idol or stuff like that
I like bowlers when they are friendly and have some charisma.

What goals do you have in the sport?
To play as many big events as I can and to be successful as possible there.

When not on the lanes of working what things do you enjoy doing?
I like to go to the cinema or watch some stuff on netflix.

Which songs or artists are you currently listening to?
I listen most of the time to R&B music but I also like artists like AC/DC, Metallica and Adele.

If you won the World cup and we need a hollywood actor to play you, who would it be?
Hmmm I dont know ...maybe Jonah Hill :)

Finally of all the bowls you have visited, which favorite bowing centres do you have in the World?
The South Point in Las Vegas, because it was just built for bowling.
Subscribe to the QubicaAMF Youtube Channel.
Interview by Dom Gall
---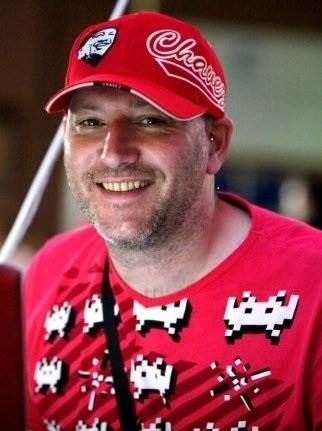 Dominic Gall is a former bowler and founder and content manager for Talktenpin.net since its birth in 2006.
He has reported, Interviewed and Live Streamed many tournaments Worldwide and in 2013 formed the UK
Tenpin Hall of Fame. Collaborating with QubicaAMF on the World Cup since 2015.
"To be a part of the history in a small way is something special."
2019/09/27
ABOUT QUBICAAMF WORLDWIDE
QubicaAMF is the largest and most innovative bowling equipment provider in the world with 600 employees worldwide. We build and modernize more bowling entertainment centers than any other company in the industry and have an installed base of more than 10,000 centers in 90 countries. The company has a sales and distribution network with worldwide reach and maintains the largest R&D team for electro-mechanical products, software, electronics, and entertainment systems in the industry.
QubicaAMF has over 100 years of experience and can provide the perfect combination of bowling equipment, products, and services for new or existing bowling entertainment centers, FECs, Cinemas, or any other facility in the hospitality, retail, or restaurant industry. Our ongoing mission is Making Bowling Amazing. We are convinced that bowling has so much more potential to attract and entertain even more people. With our products, we will help our customers fully unleash that potential.
The company has U.S. headquarters in Richmond, Virginia and European headquarters in Bologna, Italy.