News
Northern Ireland have their Seay
David Seay ready for his first World Cup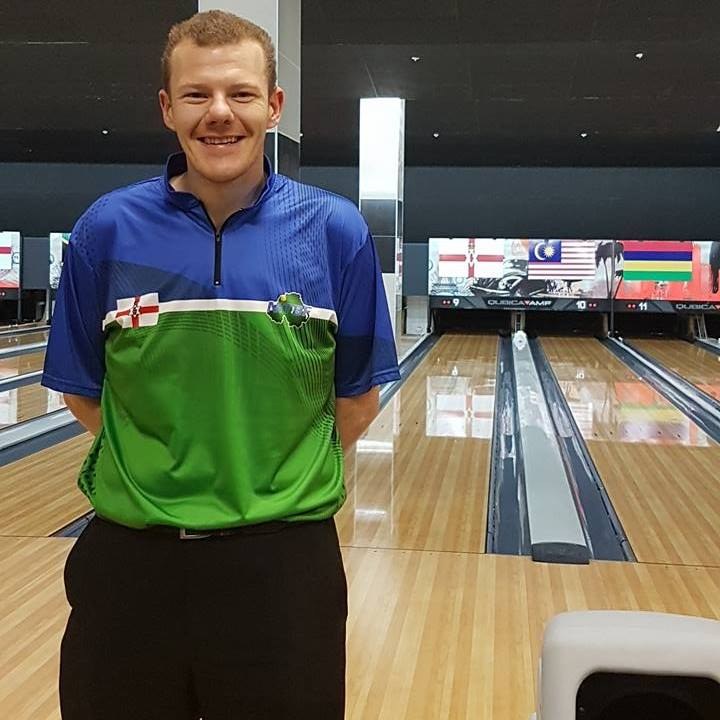 Your first World Cup David, Excited? Nervous?
Bit of Both!! I'm delighted to get the chance to represent Northern Ireland at a World Cup having represented my country at other major tournaments such as the Commonwealths, World Youth Championships and European Champions Cup.
A good few months now until the event, the training starts now. What work will you do before November?
I'll be practising on a number of different conditions and working on my timing, swing, ball motion and release to help with whatever condition is put down.
Where did bowling first start for you and why did it become your thing?
I've always enjoyed bowling from a very young age and really became my thing at 7-8 years old. I joined a Junior League when I was 11 and never really looked back. I was first selected to represent Northern Ireland at the Under 24 Triple Crown in Dublin when I was 14 and been to many tournaments around the world since.
Who has helped you improve to get to where you are now?
There have been many people over the years who have passed on some great advise to me such as Del Delany, Tim Mack, Andrew Frawley and bowlers from home who have chipped in with a word or two over the years,
What would you say are your career highlights so far?
One of my favourite moments was bowling my first 300 in 2006, other highlights have included a top 30 finish in the Doubles on the short pattern at the World Youth Championships in Orlando in 2008, winning our national tour in 2013 and my gold medals at the Adult Triple Crowns in Guernsey and L'Derry.
When you are not out on the lanes what do you do for work and to relax?
I do enjoy playing Video Games, Watching TV and listening to music.
It is quite a long trip from Northern Ireland to Indonesia, What are your tips for long haul travel?
I usually go out a few days before a tournament to get used to the time zone, climate and surroundings. I try to get a decent bit of sleep on the plane and not have too many connections when travelling.
What goals will you set yourself for the 55th Edition of this World famous event?
I haven't set any major goals since this is my first time at the World Cup. I want to go out and enjoy the experience and bowl my best,
Your country recently re introduced the Northern Ireland Open, with this interview as your platform, Why should bowlers Worldwide visit your country?
The NI Open was a great success this year, it was very well run from the format to the lane condition and it will hopefully go from strength to strength in years to come. Also, it gives competitors the chance to visit Northern Ireland's many famous landmarks such as Titanic Belfast, The Giants Causeway and Carrickfergus Castle.
Imagine you win the World Cup and the Filmmakers want to make your story into a movie, Who would you have to play you?
I'm into my comedy so someone like Seth Rogen, Jim Carrey or Bill Murray would be great.
Subscribe to the QubicaAMF Youtube Channel.
Interview by Dom Gall
---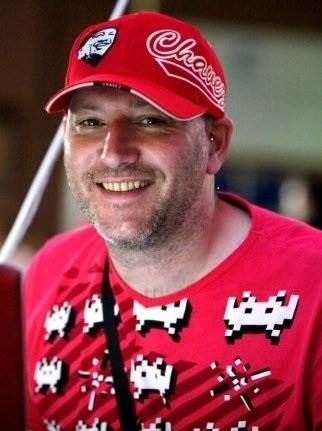 Dominic Gall is a former bowler and founder and content manager for Talktenpin.net since its birth in 2006.
He has reported, Interviewed and Live Streamed many tournaments Worldwide and in 2013 formed the UK
Tenpin Hall of Fame. Collaborating with QubicaAMF on the World Cup since 2015.
"To be a part of the history in a small way is something special."
2019/09/18
ABOUT QUBICAAMF WORLDWIDE
QubicaAMF is the largest and most innovative bowling equipment provider in the world with 600 employees worldwide. We build and modernize more bowling entertainment centers than any other company in the industry and have an installed base of more than 10,000 centers in 90 countries. The company has a sales and distribution network with worldwide reach and maintains the largest R&D team for electro-mechanical products, software, electronics, and entertainment systems in the industry.
QubicaAMF has over 100 years of experience and can provide the perfect combination of bowling equipment, products, and services for new or existing bowling entertainment centers, FECs, Cinemas, or any other facility in the hospitality, retail, or restaurant industry. Our ongoing mission is Making Bowling Amazing. We are convinced that bowling has so much more potential to attract and entertain even more people. With our products, we will help our customers fully unleash that potential.
The company has U.S. headquarters in Richmond, Virginia and European headquarters in Bologna, Italy.