News
Forza Melania Rossi - Italy
"It's really a great tournament! It's very well organized, always in beautiful locations and it's full of amazing players from all over the World. You get to compete against all the best of bowling from every country and the atmosphere on both the sport and human sides is special!"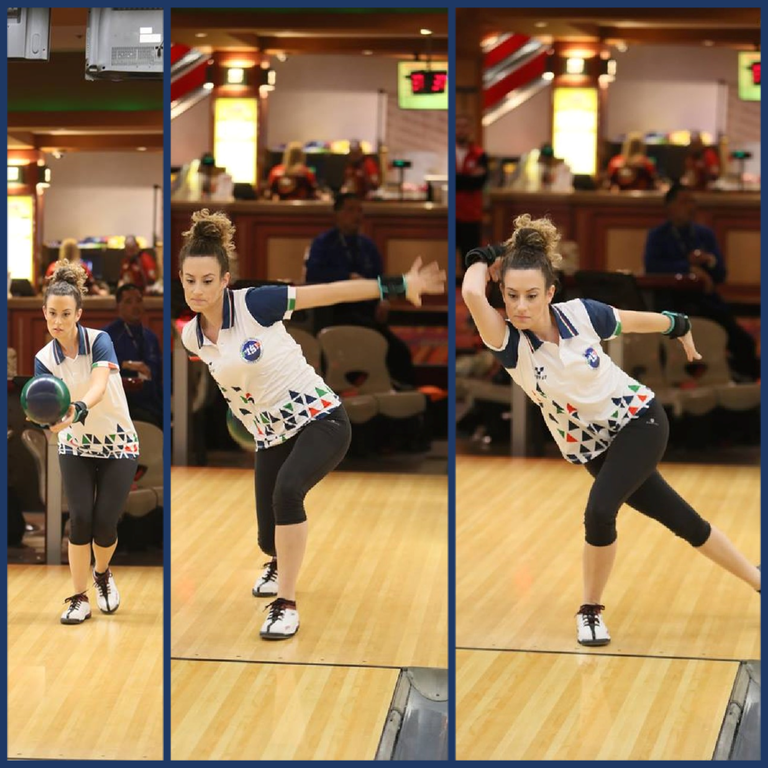 2017 Hermosillo, Mexico in your first World Cup you just make the last 24 with a great last block, Can you tell us what happened?
I remember that in my second block I bowled very bad, lots of difficulties and too many mistakes and after that I was very upset because I was out from the cut and I knew that in order to make it, I had to bowl very well my last 12 games.
The third block I didn't bowl bad but I didn't regain all the pins I lost before and I was still out. I have very good memories about that last block, because no matter the anxiety and the pressure I felt, I managed to control myself, focus and execute very well in the most crucial moment of the tournament (for me). It's been a great feeling, considering that it was my first World Cup ever!
Back in Las Vegas, although you did not place as high as the first time, did you feel less nervous?
Well, at the beginning of an important tournament like this and every time you represent your country, it's not easy to completely erase all the nervousness, but yes, I was definitely less nervous comparing to the first time.
Bowling for 11 years now and three in the National team, where and why did bowling start for you?
I started bowling thanks to my father. He's been playing for 25 years now and he introduced me to this amazing sport when I was 15 years old in a bowling center near Rome, Frascati. I could have started before, but when I was a little girl I tried lots of different sports before I fell in love with bowling and never left it.
Which other sports did you do and what physical training goes into your bowling these days?
Before I started bowling I've been playing volleyball, I've been swimming and dancing. Right now, when my job let's me, I go to the gym to train and when I can't go, I do some exercise at home both for my upper and lower body.
Experienced Italian International Tommaso Radi is your coach, what thing does he have you working on now for the World Cup?
Mainly we're working on game strategy (reading lanes, ball changes, etc.) and on adjusting my ball speed.
Mexico, Las Vegas and now Indonesia. You work in the airline industry, do you have any tips for us all when traveling?
I can suggest arriving at the airport early and always being sure you check-in online because, especially during summer, there's the risk of being in overbooking (which means that the airline can legally sell more seats than the ones that are actually on the plane) and not being able to take your flight. Finally, always check the dimensions and the weight of your bags and especially that you bought everything online in advance, because airport fees are crazy!
I am guessing if you work for an airline you take a few trips, of all the places you have visited or bowled at which stand out or you can recommend to others?
Unfortunately I don't get to travel with my work, but during my studies, holidays and bowling trips I visited a lot of beautiful places. I enjoyed Las Vegas, it's a unique and crazy city. But my heart is in 2 European cities: London and Paris! I never get tired of going back there. I definitely recommend them!
It has been a great year or so for Italian bowling and the Men's World Team Gold, What would it mean to you to make the finals in Indonesia?
It would be a dream come true! I can't even imagine what I'd feel like! A massive achievement for me but I think It would be special for Women's Bowling in Italy too. We have the Men's World Champions so it would be great reading also Italian women names on top of important rankings like this one!

You speak three languages already, Italian, English and Spanish and like to teach, is there any other languages you would like to learn?
I also studied Chinese at university but It's an extremely difficult language and in order to master it you have to stay in China for a long period! Let's say that I would love to speak and write in Chinese as I can in English or Spanish, but I know that It won't be so easy!

Finally Melania, your third World cup now, what is it about the event that attracts the Global top bowlers to try and win or just compete in it?
It's really a great tournament! It's very well organized, always in beautiful locations and it's full of amazing players from all over the World. You get to compete against all the best of bowling from every country and the atmosphere on both the sport and human sides is special! 
Subscribe to the QubicaAMF Youtube Channel.
Interview by Dom Gall
---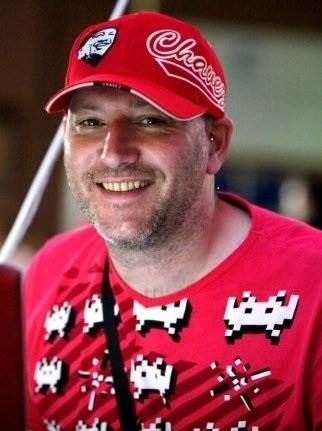 Dominic Gall is a former bowler and founder and content manager for Talktenpin.net since its birth in 2006.
He has reported, Interviewed and Live Streamed many tournaments Worldwide and in 2013 formed the UK
Tenpin Hall of Fame. Collaborating with QubicaAMF on the World Cup since 2015.
"To be a part of the history in a small way is something special."
2019/10/02
ABOUT QUBICAAMF WORLDWIDE
QubicaAMF is the largest and most innovative bowling equipment provider in the world with 600 employees worldwide. We build and modernize more bowling entertainment centers than any other company in the industry and have an installed base of more than 10,000 centers in 90 countries. The company has a sales and distribution network with worldwide reach and maintains the largest R&D team for electro-mechanical products, software, electronics, and entertainment systems in the industry.
QubicaAMF has over 100 years of experience and can provide the perfect combination of bowling equipment, products, and services for new or existing bowling entertainment centers, FECs, Cinemas, or any other facility in the hospitality, retail, or restaurant industry. Our ongoing mission is Making Bowling Amazing. We are convinced that bowling has so much more potential to attract and entertain even more people. With our products, we will help our customers fully unleash that potential.
The company has U.S. headquarters in Richmond, Virginia and European headquarters in Bologna, Italy.