News
The Top 8 Are In!
On Day 4, we had a great day of bowling with a nail biting finish for the men. In the end we have our top 8 with USA still in front for the men and Indonesia for the women.
The top 24 men and women in the 54th QubicaAMF Bowling World Cup played a further eight games today to determine who would go through to the top eight round robin.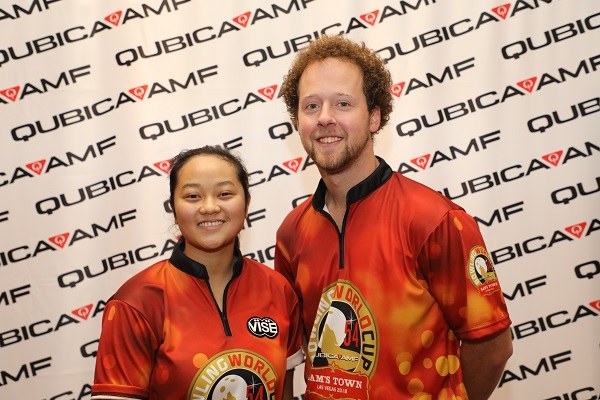 It was fairly clear who would make the top eight in the women's section even with three games to go and indeed that turned out to be the case. Try as they might, Heidi Thorstensen of Norway and Sanna Pasanen of Finland just could not make up the deficit on Daphne Tan of Singapore.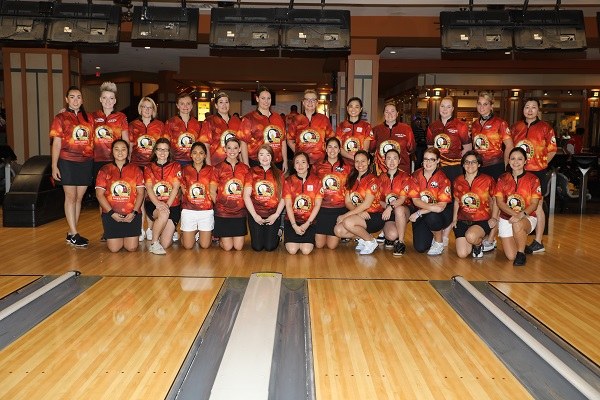 At the top end of the table, however, the lead did change. Li Jane Sin of Malaysia had a poor 139 game in the seventh game and lost the lead to Nadia Pramanik Nuramalina of Indonesia. Maria Rodriguez of Colombia, who had been languishing in 21st place after the second set of qualifying found her form with a superb 1841, easily the high set of the day for the women and moved up into third place with Karen Marcano of Venezuela in fourth.
"No player from Indonesia has won this title," said Nadia after her set, "so I just hope I can be the one."
Over with the men, the final game was certainly exciting. With just the one game to go, Marcelo Suartz of Brazil was in eighth by just one pin – one pin! - from Amar David Johnsson of Iceland. And the two of them were on nearby lanes so they could watch how the other was doing. Marcelo hit a few strikes while Arnar just could not find a way to strike consistently and Marcelo's 228 was enough, Arnar hitting 184.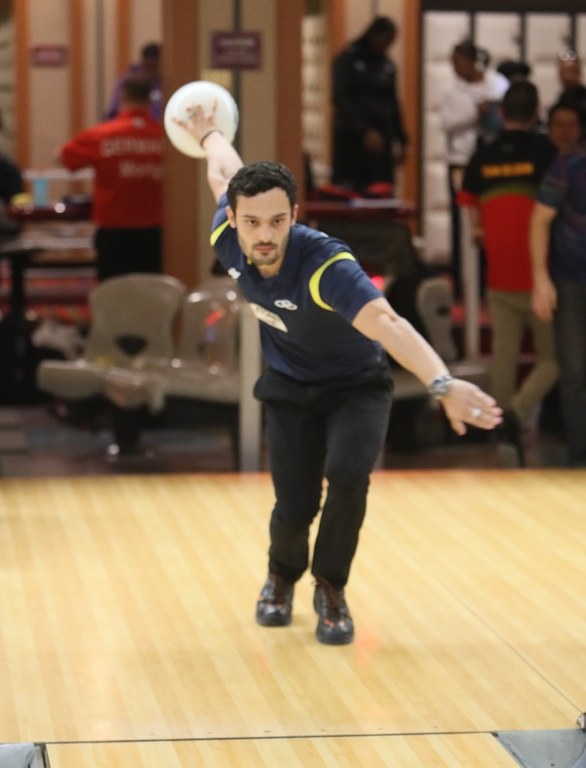 "I knew what I needed," said Marcelo, who made the top eight 11 years ago in St Petersburg. "I found a line and bowled consistently so luckily I made it. And with thirty pins for a win tomorrow, I could yet move up the table. Certainly hope so!"
The top two men, Kyle Troup of the USA who has held the number one spot since the beginning, and fellow pro bowler Osku Palermaa of Finland are in a clear lead, but there is still a lot to play for tomorrow.
High set for the men was 1854 from Sam Cooley of Australia who pulled himself up into 4th place. Kyle also shot over 1800 with 1845 while Osku had 1751.
Two countries recorded their best ever finishes in the World Cup: despite missing the cut, Arnar is the most successful male bowler from Iceland as their previous highest finish was 17th by Magnus Magnusson in 2012; and Dmitri Chilkine of Belarus beat his own record from 2013, finishing 15th today, 22nd then.
The top eight will bowl a round robin with a position round tomorrow, with 30 pins bonus for winning, 15 for a draw. That will decide the top four to go through to the one game, sudden death semi final and final.
For full results please go to https://www.qubicaamf.com/qubicaamf-bowling-world-cup
Photo credit: Hiroshi Noda
Story by Judy Howlett
---
---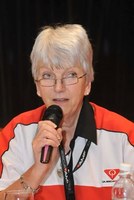 Judy Howlett has represented England and Great Britain several times in her bowling career. She played in the Bowling World Cup twice, coming second in 1985 (Seoul, South Korea). She has been in part of the organising team since 2001.
"I can't believe I am lucky enough still to be involved in the best tournament in the world - the QubicaAMF Bowling World Cup."
2018/11/09
ABOUT QUBICAAMF WORLDWIDE
QubicaAMF is the largest and most innovative bowling equipment provider in the world with 600 employees worldwide. We build and modernize more bowling entertainment centers than any other company in the industry and have an installed base of more than 10,000 centers in 90 countries. The company has a sales and distribution network with worldwide reach and maintains the largest R&D team for electro-mechanical products, software, electronics, and entertainment systems in the industry.
QubicaAMF has over 100 years of experience and can provide the perfect combination of bowling equipment, products, and services for new or existing bowling entertainment centers, FECs, Cinemas, or any other facility in the hospitality, retail, or restaurant industry. Our ongoing mission is Making Bowling Amazing. We are convinced that bowling has so much more potential to attract and entertain even more people. With our products, we will help our customers fully unleash that potential.
The company has U.S. headquarters in Richmond, Virginia and European headquarters in Bologna, Italy.