News
Day 3 Recap: Just a perfect start to the day
After a wild finish on Day 2, Day 3 delivered even more with two 300 games and changes in top 24 all the way up to the last game.
There had been no men's 300 games in the QubicaAMF Bowling World Cup for five years but then yesterday evening Ryan Reid started a trend.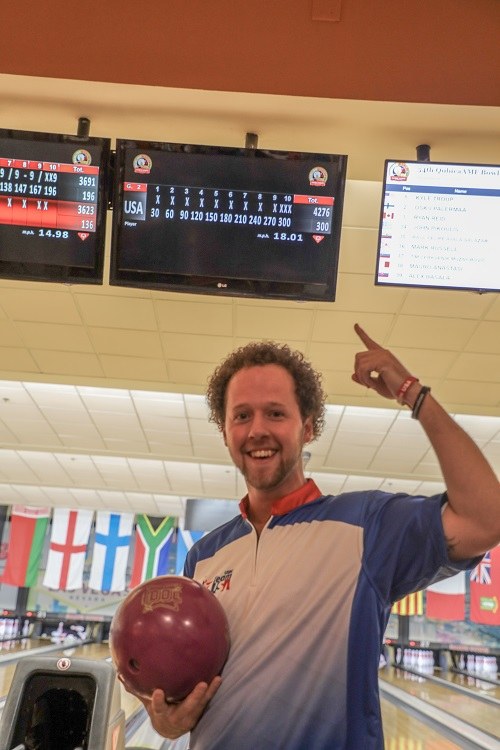 This morning we had another, this time from Kyle Troup, in game two of the eight game set, followed immediately by a third, from Donald Lee of Panama in the third game. Donald is the first player from Central America to shoot a perfect game in the Bowling World Cup: "But not every ball was perfect!" he said. "I had two Brooklyns and then a good messenger with the very last ball. But they all count!"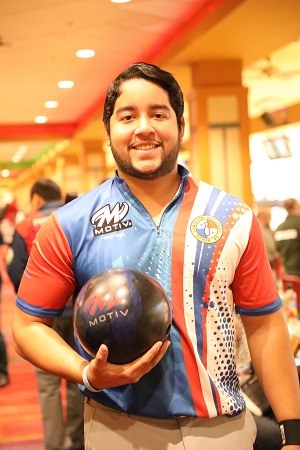 Scoring was again high in this final qualifying block of eight games: two players, Kyle Troup of the USA and Osku Palermaa of Finland hit over 1,900 (1,914 and 1,904 respectively) with a further four players hitting over 1,800. Arnar David Johnsson of Iceland hit 1,878 to finish in 10th place with 1,853 from Yannaphon Larpapharat of Thailand (finishing position fourth), 1,853 from Ryan Reid (third) and 1,826 from Donald.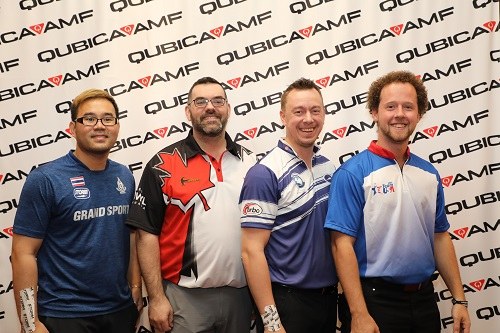 In fact Donald, who was in only 41st place overnight, was lying in 25th with just one game to go, but he was among eight players who could all make the top 24 and advance to the next stage of the tournament. Phil Hulst of the Netherlands was the unlucky player to miss out, finishing four pins off the cut.
On came the women and Shannon O'Keefe of the USA made a small adjustment to her game and shot the high set of the day. In fact she was the only one to hit over 1,700, her 1,728 moving her up into third place. "I was pleased with being in sixth place at the end of yesterday as I didn't feel I had bowled well," she commented. "I knew I had more to give and it came together today much better."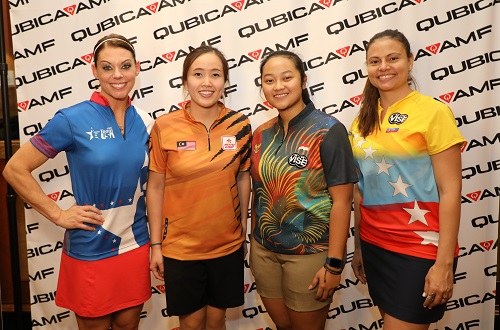 Indonesia's Nadia Pramanik Nuramalina continued her fine play and moved into second but LI Jane Sin of Malaysia remained in top spot. Fourth at this stage is Karen Marcano of Venezuela.
Much of the excitement was to see who would claim the 24th spot. With one game to go, It was really between Welsh player Mel Oates, who as Mel Isaac was our champion on 2000, Yanee Saebe of Thailand and Rebecca Whiting of Australia. Rebecca had started the day in 33rd place but an eight game set of 1,671, including a final game of 255, pulled her right up into 21st spot.  Mel played steadily and it was Yanee who was the unlucky player.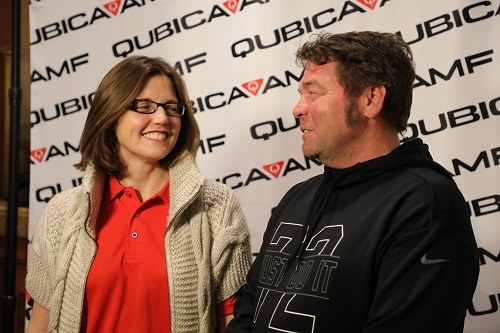 "I am so pleased to have made the cut," said Mel. "I'm really only here because my brother, Dave, persuaded me to bowl in the Welsh qualifying tournament and I am so pleased he is here to watch. It's the first time he has ever seen me bowl!"
Our other returning champion, Aumi Guerra of the Dominica Republic also made the cut, in 20th place.
The high game for the women has increased to 268 from Li Jane.
The cut for the men fell at 4,978, a 207.42 average and for the women at 4676, a 194.83 average. The tournament average for all the men is 196.23 while the women come in at 184.57
The next stage of the tournament tomorrow (Friday) will see the top 24 players bowl a further eight games to determine who will go through to the top eight round robin on Saturday.
Full results are available on https://www.qubicaamf.com/qubicaamf-bowling-world-cup
Photo credit: Hiroshi Noda
Story by Judy Howlett
---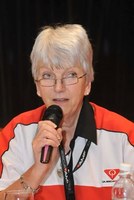 Judy Howlett has represented England and Great Britain several times in her bowling career. She played in the Bowling World Cup twice, coming second in 1985 (Seoul, South Korea). She has been in part of the organising team since 2001.
"I can't believe I am lucky enough still to be involved in the best tournament in the world - the QubicaAMF Bowling World Cup."
2018/11/08
ABOUT QUBICAAMF WORLDWIDE
QubicaAMF is the largest and most innovative bowling equipment provider in the world with 600 employees worldwide. We build and modernize more bowling entertainment centers than any other company in the industry and have an installed base of more than 10,000 centers in 90 countries. The company has a sales and distribution network with worldwide reach and maintains the largest R&D team for electro-mechanical products, software, electronics, and entertainment systems in the industry.
QubicaAMF has over 100 years of experience and can provide the perfect combination of bowling equipment, products, and services for new or existing bowling entertainment centers, FECs, Cinemas, or any other facility in the hospitality, retail, or restaurant industry. Our ongoing mission is Making Bowling Amazing. We are convinced that bowling has so much more potential to attract and entertain even more people. With our products, we will help our customers fully unleash that potential.
The company has U.S. headquarters in Richmond, Virginia and European headquarters in Bologna, Italy.