News
The one and only Judy Howlett - interview
"I have been to two as a player, one as a spectator and now 16 as a member of the team. So this year will be number 20"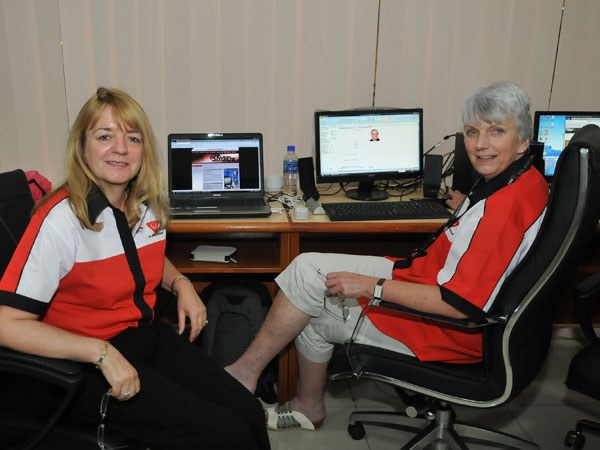 Judy Howlett almost won the biggest bowling event on the planet in Seoul, South Korea in 1985. Somehow this did not stop her taking a role with the event and for twenty years she has travelled and reported on some of the best bowlers ever. She is also one of those rare people that you cannot interview just once. I caught up with Judy ahead of this year's event in Hermosillo to ask about her time with the event.

On a personal note, it is funny how things work out in life as Judy was the first person to offer me a job when I was young, She let me wash up dishes in her Indian Restaurant in Leeds, England. :)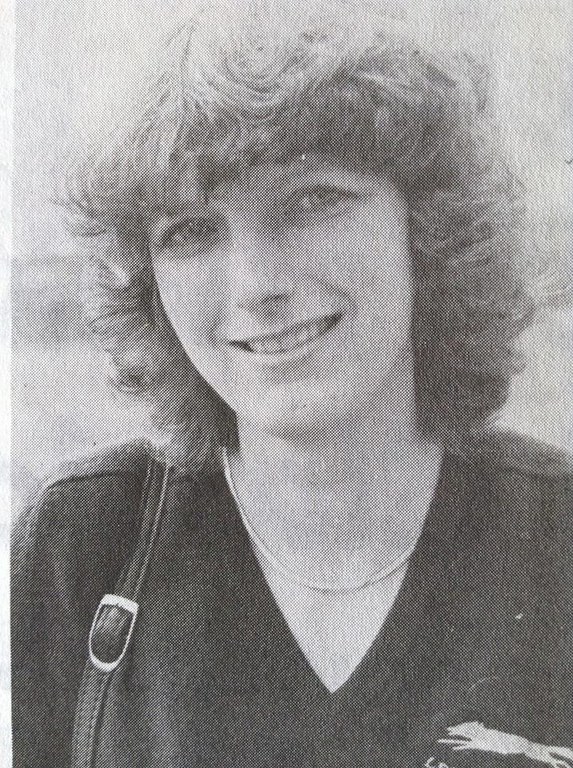 The Bowling World Cup, Judy. It all started for you in Mexico, didn't it? 1983 in Mexico City, how was your first experience of the tournament and the country?
Yes, 1983 was the first time I made the BWC. I'd finished runner up in the UK elimination twice I think, finally made it. Lovely city, bowling centre a ten minute walk from the very, very nice hotel, so lots of us walked it. I didn't make the stepladder: finished 10th I think. 

Looking back now to that first appearence, was there any indication at all you would still be involved in this tournament thirty four years later? Something obviously clicked with you very early on?
None whatsover! But I did enjoy the tournament so maybe a small seed was sown. But oh gosh - it can't be 34 years - I don't feel that old!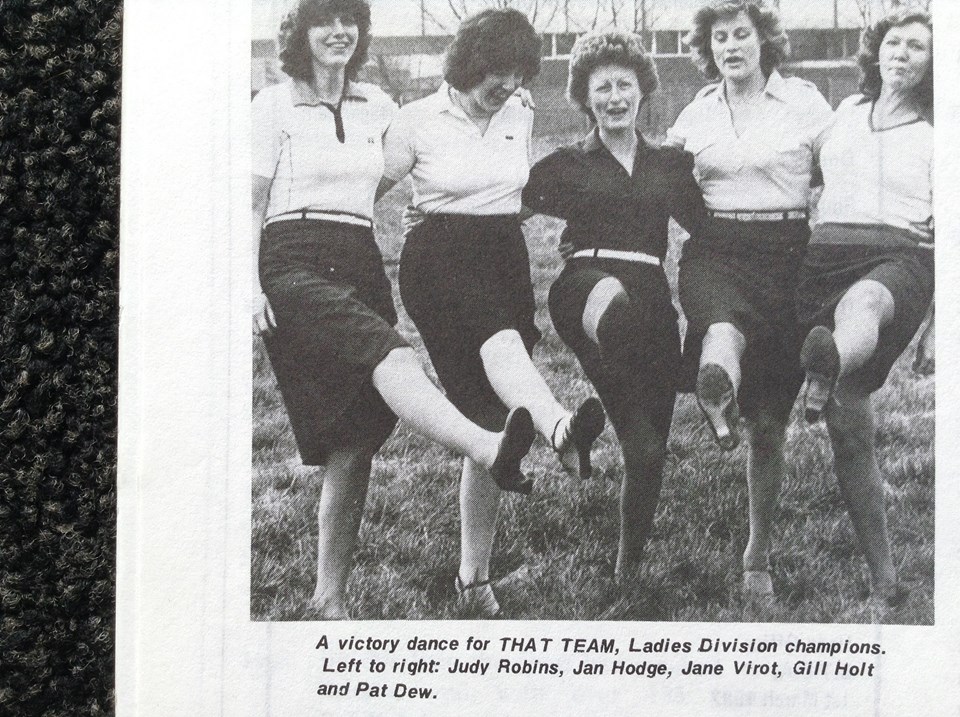 You are back again in 1985, going out for Great Britain to Seoul, South Korea and a country getting ready for the Olympics. Does a big event like this get a little easier the second time round?
Yes, indeed. Quite a few people do better second time round. I think Alfonso Rodriguez had been once before and he won it in Seoul. You just get to know the ropes and can relax more.
Qualifying goes well in Seoul and form improves into the top 8 where you are seeded top. Then the Irish woman Majorie MacEntee rides the ladder taking out Malaysia's Pearly Chun, Chinese Taipei's Yuen-Yue Huang and Sweden's Anette Hagre. How it went is now in the history books, how did you see the final at the time?
I bowled rubbish in the very first set, then did really well. Went through the round robin with 8-0 results, averaging over 200 which at that time was quite something, and I even spared the 4-6, which I needed to win that match. Göran Bergendorff said I should go to the casino that night! At the time, the final was one game if the top seed won, but if the top seed lost the first match, then there was another game. I couldn't see anyone beating me twice, but hey, how wrong can you be?
Somewhere along the way you start to work with QubicaAMF on the World Cup. How did it all come about?
I wrote for World of Tenpin from about 1984, I think. If you look at back copies, you will see how much I provided. Then when I gave up bowling in 1996, I continued to do articles. When Barry James gave up producing the BWC Review, he suggested I should take over. Barry was fantastic, a great journalist who sadly died a few years ago but the Sportsman of the Tournament award is now named after him. I was told that Lydia Rypsinski, who ran the press room at the time, also suggested me. So Anne-Marie Board phoned me. I was dubious at first as I was very disillusioned with bowling but a friend reminded me that it is the best tournament in the world: 'you have to do it!' So I said yes. That was 2001, and my first event as a member of the team was in Pattaya, Thailand. Wow! i started simply producing the Review and I have to say I am proud of that publication, and then I was asked to take over the international media room as well.
How many have you now been to over the years and which ones stand out as personal favourites?
I have been to two as a player, one as a spectator and now 16 as a member of the team. So this year will be number 20. Riga stands out - what a lovely city. We had a huge fall of snow on the first Saturday. Just imagine the reaction of those players who had never seen snow! We taught them about snowball fights. The hotel was across the river from the city with huge picture windows so we could see the golden onion towers and the spires of the churches all covered in snow. I went into town with my camera and guess what - Hero Noda was there as well! I took one picture of an alleyway, then walked into the main square and there was an elderly lady selling oil paintings including one of the same view I had just photographed. I bought the painting of course and it has pride of place in my home. 
Ljubljana was stunning as well. The architecture in Singapore was very impressive, as was the bowling. I enjoyed Honduras, not the event particularly but I took a week to go and see the country and loved it. Great history and the wildlife - wow. And I must mention the shopping in Seoul after the bowling had finished and the number of people who had to buy an extra case to get it all home. And the excess baggage some had to pay!
Having had so much time to study and learn about world bowlers over the ages, how have they changed from your early days until now?
The quality of play is incomparable. We would not stand a chance now! But as for personalities, it's much the same. Some real characters, some - how can I put this - a bit one dimensional. Far more players work in bowling whereas when I played, the vast majority had other jobs and we had to use our annual leave to go to tournaments.
A question I  have asked a few World Cup players is: What is it about this tournament that makes it so special? If anyone should know, it's you, Judy. 
Ah, well, I wrote a piece for the Review in Singapore in 2004 which encapsulated why it is so great.
This is what I wrote then and I think it is still valid. 
"It is not easy to quantify what makes the Bowling World Cup so special, rather it's a combination of many factors. First there is the sponsorship from QubicaAMF and all our generous local sponsors. Then there is the sheer professionalism of the organisation over the years..."
"Moreover, every single player taking part is a champion in his or her own right and hence deserving of respect. Some boast high averages, 300s galore and the latest equipment, while others come from developing countries where bowling is still in its infancy. All the competitors mix on the lanes - there are no seeds and the fancied players get no better treatment. With only one man and one woman from each country, plus a coach, it is not possible to stick with your own team so everyone mixes in the hotel as well..."
"And what is more the players look the part. In Dublin in 1965 all the players were kitted out with white shirts and white flannels. Nowadays smart bowling uniforms are the order of the day and a dress code is applied. Those who reach the round robin wear specially designed QubicaAMF shirts..."
"In addition to the competition on the lanes, QubicaAMF organises several seminars, spreading the word of bowling, not forgetting the dinner for customer and industry leaders. And to cap it all there is the victory banquet. It is without doubt one of the best weeks of the bowling year. Above all, it's fun!"
Mexico again and at least your fourth visit to the country. What great Mexican stories do you have?
Is it my 4th? Or 3rd?
Anyway, in 1983 we were taken on a trip to Teotihuacan for a 'son et lumiere'. I went back in 2008 as I took a few days in advance of the tournament to 'do' Mexico City and Teotihuacan by day. Do read 'Fingerprints of the gods' for history of pyramids and other structures.  Luis Iserte sorted out the trip for me, with a friend of his who runs a travel agency. Wonderful! I could go on for ages about the trip, just amazing. And I well remember sampling the margueritas in the various hotels and restaurants. In 2008 we welcomed the first member of the royal family from Saudi, who so nearly made the cut. And the lovely Sara Vargas hit a 300. The finals were superb, very high scoring and a terrific advert for bowling.

Who has been the most interesting character you have met over the years at a World Cup?
A difficult one, as those I don't mention may feel aggrieved! I'll go for Mort Luby although I'm pretty sure I met him at the World Champs before the BWC in 1983. Mort is a renaissance man in many ways. His thesis at Uni, if I remember correctly, was about Ernest Hemingway, which prompted me to read some Hemingway. And of course he published Bowlers Journal for many years.
And then there is his painting which is superb (mortlubyart.com). I have two original Mort Lubys in my home! I have got to know him and his wife, Pat, pretty well over the years and even spent some time with them in Hawaii on their annual trip there. How lucky am I?!
But if it has to be someone that I met at the BWC, then two spring to mind. Jeanette Baker - what a character! I met her in Mexico in 1983 when she won and met her again in Las Vegas a couple of years ago. And John Walker of QubicaAMF, who I thought was a superb leader. Or of course I could go for Lech Walesa in Poland. Not that he would remember me, but he is the only Nobel Prize winner I have ever met, although we did not have any sort of conversation, so he doesn't really count. Can I also mention Anne-Marie? She is so professional, so unflappable, just brilliant.
Of all the countries you have visited, which one has been your favourite?
I presume you mean country I've been to with the World Cup. Latvia. I absolutely loved Riga. I'd go back. I said before, South Korea was great for the shopping! But adding in countries I've been to not for the BWC, Costa Rica. Stunning. I'll bore anyone with my wildlife photos!
Is there a particular country you would like the World Cup to visit in the future?
I'd love the event to go to two countries - Morocco and India. Morocco as it is a lovely place and India because I think India is a growing economy, with a burgeoning middle class for whom bowling is aspirational, so we should go there to promote bowling!! I also have family connections there - my father's family ran a business there prior to independence.
What do you make of the amount of bowling balls players now carry to tournaments? How many did you travel with when you participated?
No idea how they manage to take so many bowling balls. Mind you, the wheeled cases help, I suppose. but what about all the excess baggage? doesn't bear thinking about. The most I ever took was four, I think, and that was enough to carry!
You actually started bowling as a back up bowler if my memory serves me well, What made you eventually change to the hook ball?
Yes, started with a back up. Then, in South Korea, 1985, Goran Bergendorff (he was there as coach to the Swedish players) told me I should be bowling a hook and he would coach me to do it. A week, it would take. And when a coach like Goran offered you a week of his time, you accept! 
It was a hard transition (and I got into trouble with the BTBA for doing it, even though our coach at the time told me I must go to Goran). But it paid off, I think.
Of all the things you won over the years which things meant the most to you?
Another difficult one. The Gold in the Europeans stands out, especially as lots of people said I wasn't a team player. hah! And I really loved the singles and the mixed doubles in Paris. I was runner up in the singles one time and I think I finished on the podium in the mixed but that's not so important as it was a wonderful event in a lovely bowling centre. And I do like France! I wish I spoke better French, especially as I now own shares in a vineyard in South West France (appellation Cotes de Duras)
Did you leave the sport with any regrets when you retired?
None whatsoever. You may know that Tina Darvill packed it in at the same time. We challenged each other to do the London Marathon and I actually did, in 1997. Been there, done that, got the t-shirt, never, ever, ever again! so hard for a plodder like me. But I finished!
Older and wiser now, would you have made the same bowling choices you did over the years?
I'd change to a hook earlier and have some decent coaching early on.
What has been the most important thing bowling has given you?
No doubt about this one - lots of friendships, all over the world. Mention particularly of Bernard Mora (I've met up with him in Paris a couple of times, a lovely, lovely man). And to Lynne Clay in Oz whom I stayed with when I went to Australia a couple of years ago, (and the kookaburras by her house) and Marin and Samy-Anna Tranier in New Caledonia - I went to visit them on that same trip to the other side of the world and the hospitality was almost overwhelming. And it was really through meeting Ridha Al Fazzani that I even thought about going to Libya. I'm into Roman history and Libya is (maybe, sadly, was) full of Roman villas, cities, mosaics and other remains). I had dinner on the coast of the Mediterranean with his brother, Fuad, and wife, Souhir, on a truly memorable evening. I often think that there are relatively few countries in the world where I won't know someone, thanks to the Bowling World Cup.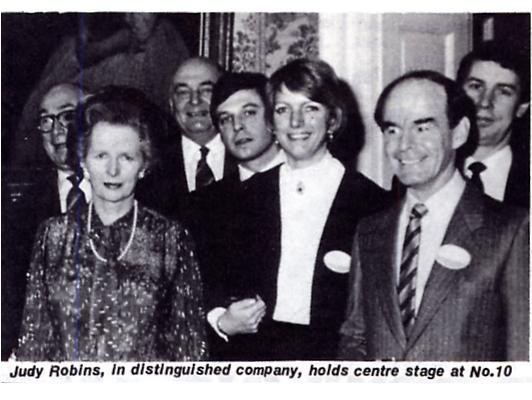 Just one more thing - my most amazing BWC experience. don't know if you know, but I broke my wrist when we were in Krasnoyarsk, Siberia in 2013! Normally I don't go on any of the excursions but this was short trip and coincided with the men's top eight so I knew I'd be back before they finished. It was up a ravine, and although Krasnoyarsk was, somewhat unexpectedly to say the least, warmer than London when we got there, we had snow the night before the excursion. I was really careful, I thought, doing the hairpin diagonal walk to get down but right at the end, I fell. Went to the fracture clinic - no sign of any computers, all still on cards. But the doctor was Vladimir Ilych which were Lenin's names! I told him I wouldn't forget him with a name like that. He even came to the bowl the next day: I don't think it was to see me, particularly, but to see this brand new hotel with spa and gym and bowling and people from over 80 countries (Krasnoyarsk was closed to foreigners until 1990 so we must have been really unusual). Unforgettable!
Interview by Dom Gall
---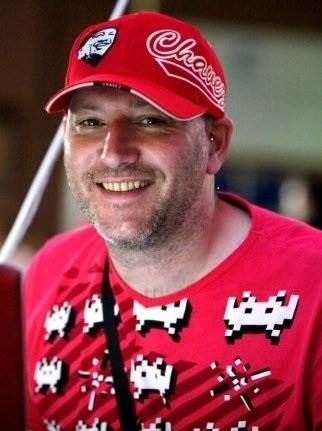 Dominic Gall is a former bowler and founder and content manager for Talktenpin.net since its birth in 2006.
He has reported, Interviewed and Live Streamed many tournaments Worldwide and in 2013 formed the UK
Tenpin Hall of Fame. Collaborating with QubicaAMF on the World Cup since 2015.
"To be a part of the history in a small way is something special."
2017/09/25
ABOUT QUBICAAMF WORLDWIDE
QubicaAMF is the largest and most innovative bowling equipment provider in the world with 600 employees worldwide. We build and modernize more bowling entertainment centers than any other company in the industry and have an installed base of more than 10,000 centers in 90 countries. The company has a sales and distribution network with worldwide reach and maintains the largest R&D team for electro-mechanical products, software, electronics, and entertainment systems in the industry.
QubicaAMF has over 100 years of experience and can provide the perfect combination of bowling equipment, products, and services for new or existing bowling entertainment centers, FECs, Cinemas, or any other facility in the hospitality, retail, or restaurant industry. Our ongoing mission is Making Bowling Amazing. We are convinced that bowling has so much more potential to attract and entertain even more people. With our products, we will help our customers fully unleash that potential.
The company has U.S. headquarters in Richmond, Virginia and European headquarters in Bologna, Italy.