News
Maribel Orozco De Leon - Interview
"It represents a lot of joy and pride to be able to represent and carry the colors of my country. I feel very lucky and happy, because I will play near my people."
Congratulations on your participation in Hermosillo in November and of course winning Copa Mexico 2017. What will it mean to you to represent your country in your own country?
It represents a lot of joy and pride to be able to represent and carry the colors of my country. I feel very lucky and happy, because I will play near my people.

What training will you now do before the tournament starts?
Both physical and bowling training. And of course to continue mental work with my psychologist.

Big crowds are expected in Hermosillo, Will performing on home ground make you nervous at all?
No, on the contrary. It motivates me much more to be able to play there, and feel the support of my friends and family. Hermosillo is like a second home to me.

What have been your career highlights so far?
I have been Team Mexico since I was 12 years old. I went to two World championships in youth category, one of them in Hong Kong. National Youth Champion in 2010, 2012 and 2015. I have been in countries like, Panama, Costa Rica and Guatemala. Recently won the Adult National Championship in Monterrey, Mex.

When and where did bowling start for you and what was it about the sport you enjoyed?
I was 11 when I played my first youth national. My dad taught me and my sister, and since then we have not stopped playing. Being able to make new friends, to know new places, was something that kept me from playing. Seeing bigger players than me, making the National Team, were my biggest motivation to be better and move on. Since then, bowling has been my life.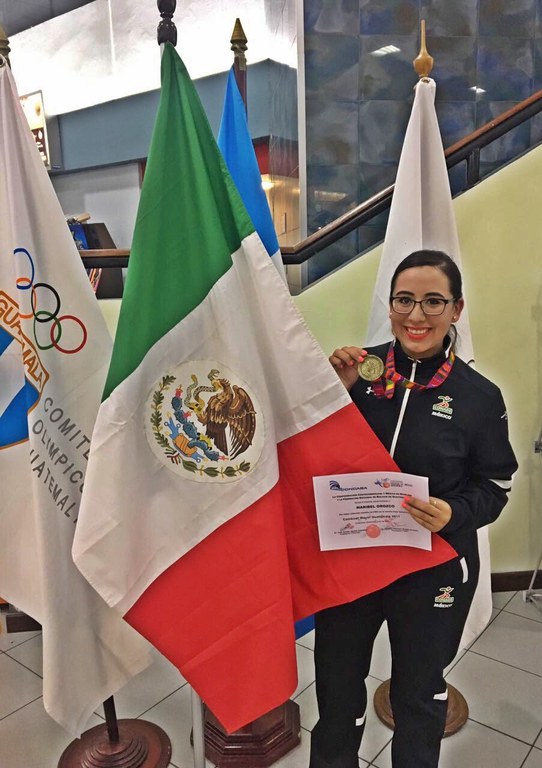 Who has helped you improve your game over your time in the sport?
Especially my father. Then, my great coach and friend, Sergio Martinez, who has been a wonderful person, with me and my family, and who has helped a lot in national bowling. Also, my coach Mark Baker, who helps me in my training in USA, and has helped me a lot in my physical game. In the psychological area, Adam Flores, who since 2010 have worked together in the mental game. And my mother, who has been with me in each of my training sessions and has given me moral support.

Is there any Mexican or World players you have admired?
From my country, I will always admire my friend Aseret Zetter, who, since I was a child, saw her as one of my idol. Also to my sister, Raquel Orozco… I admire her love and humility for our sport. And from the USA, I will always be a fan of Kim Kearney.

When you tell people you are a tenpin bowler, what do they say?
They are surprised at first, and ask many questions. But once I tell them, how nice and fun it is, they start to like it. Fortunately, I have very good friends at school, and whenever I tell them my adventures and achievements, I get happy and they support me a lot.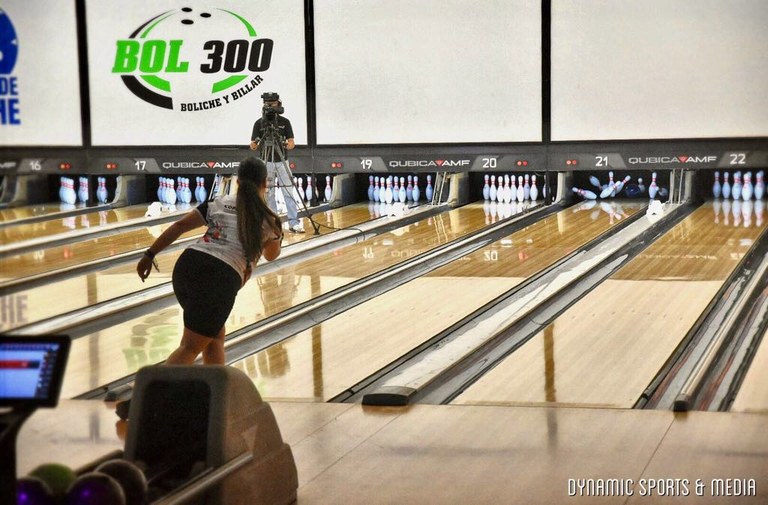 What goals do you have for the future?
Keep training, to be a better player. In the not too distant future, join the PWBA Tour in USA. Keep working, to make Team Mexico again, and to win medals worldwide.

Do you have any other interests outside of bowling?
Yes, I am currently studying Dentistry at the University UABC, at my hometown: Tijuana. I love working with my patients and focusing on health areas.

The World is soon coming to your country, is there any advice you can offer participants to best enjoy your country, places to visit?, food to eat?
Of course!, Hermosillo is the perfect city to enjoy our Mexican food. They can't leave without eating at a Steak House. The weather and the people are very good, and we have very nice beaches, with beautiful sunsets, not far from the city.

You won a great new World Cup spare ball at Copa Mexico, Will this be drilled up to use or is it a trophy memory for you now?
I will have it in my house as a trophy. I'll never drill it or sell it, it's a very beautiful ball.

Do you have any favourite equipment and will you look to change anything before November?
"Storm" has always been my brand of confidence. I'll keep the arsenal I have right now, but I can plan on adding a few more balls. Why not?

Last year in Shanghai we saw a home nation male winner, what motivation will you use to perform to the best of your abilities?
My motivation will be to play well, close to the people I appreciate and love.

Finally Maribel, Why should people try bowling?
Because it is a fun and challenging sport. It makes you a different and responsable person. Beautiful also because you don't need to have a specific age to be able to do what you love. And because you know people from many countries and make you see life and the world in a different way.
Interview by Dom Gall
---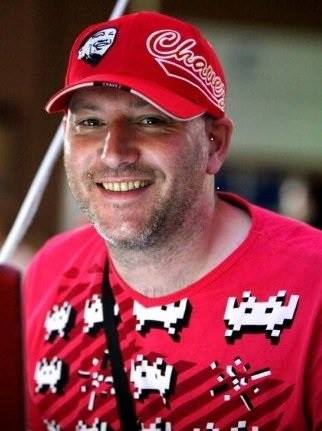 Dominic Gall is a former bowler and founder and content manager for Talktenpin.net since its birth in 2006.
He has reported, Interviewed and Live Streamed many tournaments Worldwide and in 2013 formed the UK
Tenpin Hall of Fame. Collaborating with QubicaAMF on the World Cup since 2015.
"To be a part of the history in a small way is something special."
2017/09/04
ABOUT QUBICAAMF WORLDWIDE
QubicaAMF is the largest and most innovative bowling equipment provider in the world with 600 employees worldwide. We build and modernize more bowling entertainment centers than any other company in the industry and have an installed base of more than 10,000 centers in 90 countries. The company has a sales and distribution network with worldwide reach and maintains the largest R&D team for electro-mechanical products, software, electronics, and entertainment systems in the industry.
QubicaAMF has over 100 years of experience and can provide the perfect combination of bowling equipment, products, and services for new or existing bowling entertainment centers, FECs, Cinemas, or any other facility in the hospitality, retail, or restaurant industry. Our ongoing mission is Making Bowling Amazing. We are convinced that bowling has so much more potential to attract and entertain even more people. With our products, we will help our customers fully unleash that potential.
The company has U.S. headquarters in Richmond, Virginia and European headquarters in Bologna, Italy.