News
The 54th QubicaAMF Bowling World Cup is Officially Under Way!
Players and officials took part in an impressive ceremony to mark the opening of the 54th QubicaAMF Bowling World Cup in Las Vegas, Nevada.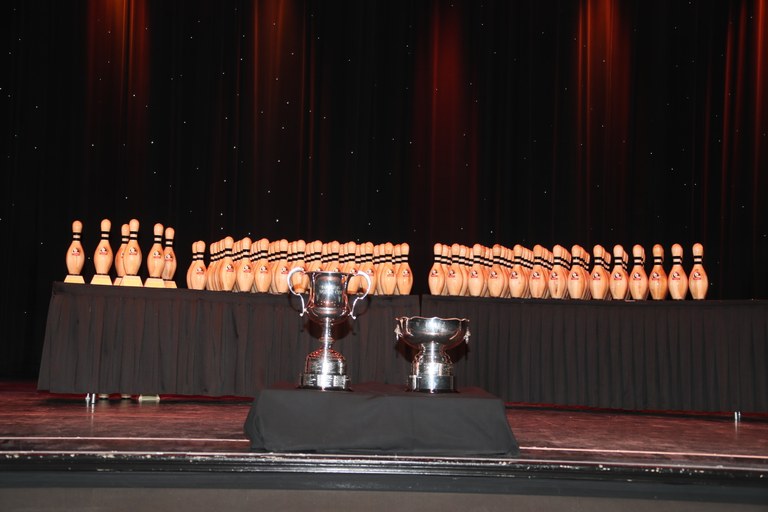 The players from a total of 83 countries spent the day in official practice on the lanes at Sam's Town in Las vegas, the venue for the event, and then prepared themselves for an amazing opening ceremony.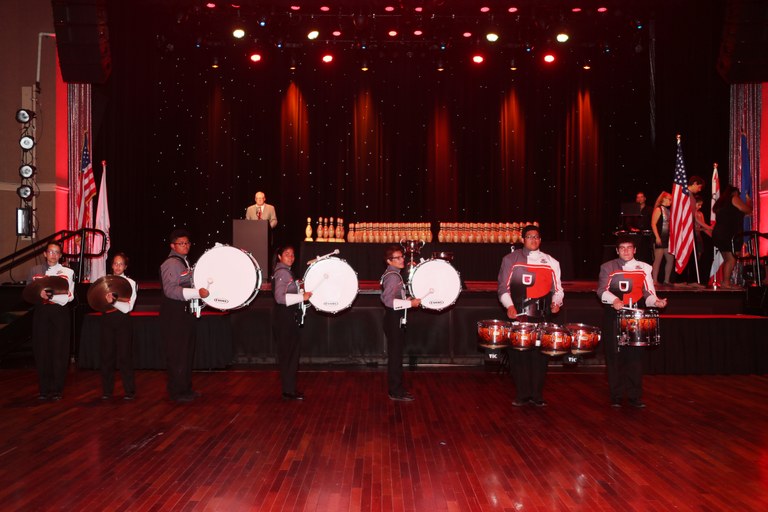 Drummers from a local high school led the way and then the players paraded into the superb arena at Sam's Town Live!, to be greeted by show girls and hosts: Jay Buhl, Senior Vice President of QubicaAMF Wordwide; Bernard Gibbons, Tournament Director; and Mike Conners, Director of Operations, Sam's Town Hotel and Gambling Hall. Every player was given a pin as a souvenir of the event and many of them got their pins autographed by every other player.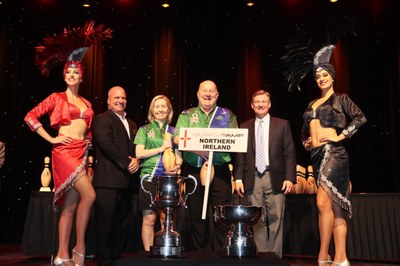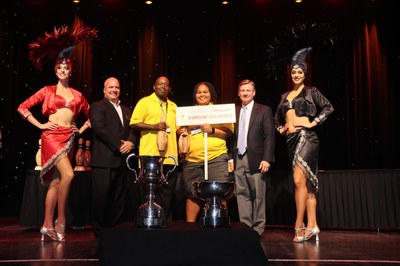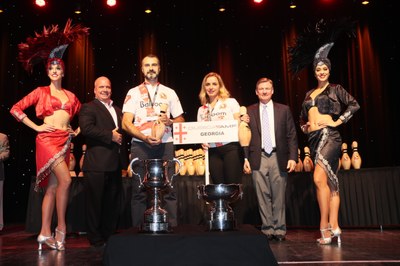 As is now the tradition, the host country came in last, before Ginger Glass gave us a spine-tingling rendition of the national anthem, as she did in 1999 and 2015.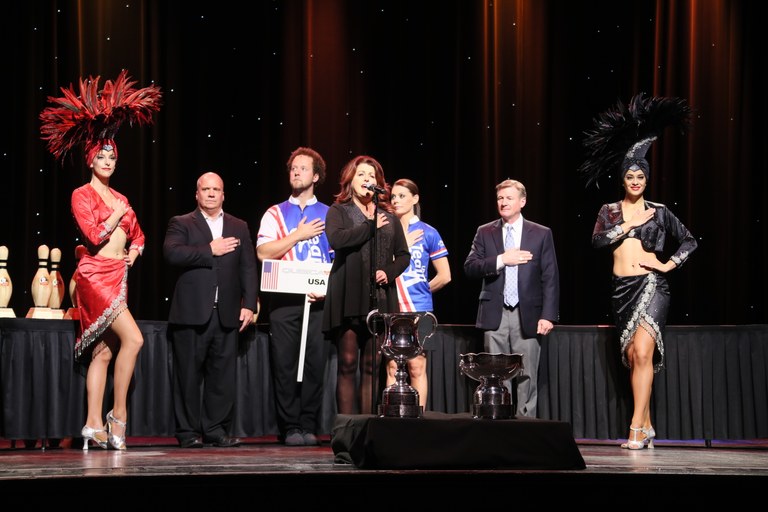 Once settled in to their seats, Shannon O'Keefe, the female player for USA, took the oath of fair play on behalf of the competitors and Vern Vernazzaro, President of Southern Nevada United States Bowling Congress, took the oath on behalf of the officials.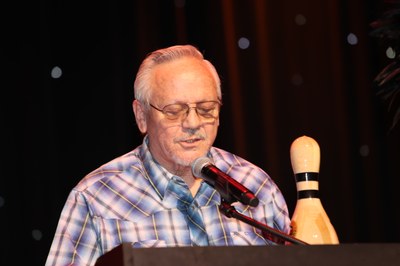 Mike Conners, was first to speak, welcoming the bowlers and guests to Las Vegas and Sam's Town Hotel and Gambling Hall. Then Jay Buhl officially opened the 54th Bowling World Cup, sharing with all the players, champions in their own countries: "It is the highest honour to represent your country.  Take pride in this opportunity and good luck to all the athletes".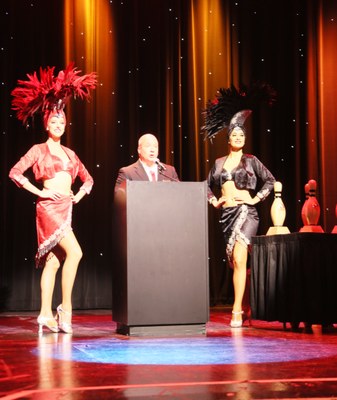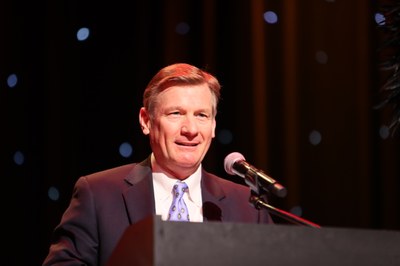 Closing the night, a special mention was made for Bernard Mora of France, attending his 45th Bowling World Cup as part of the Media Team. Bernard is one of the biggest advocates of the tournament, and has a rich history reporting on both French and World Bowling News.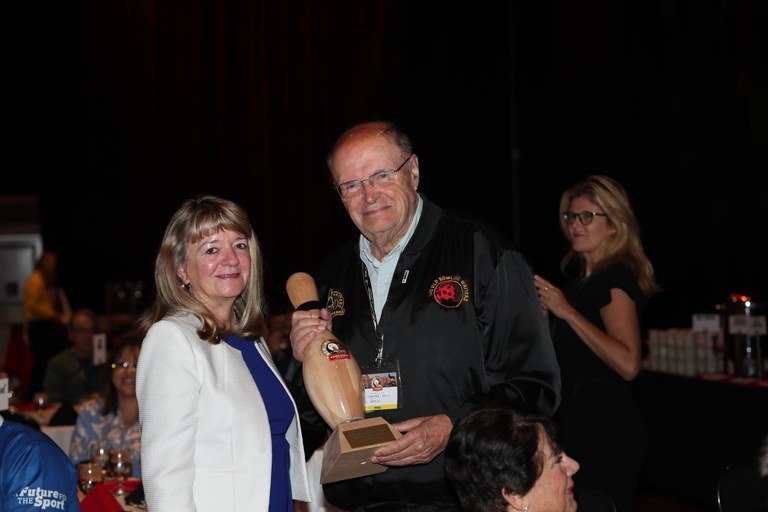 All present - players, officials and guests - then enjoyed an excellent buffet before leaving the arena and preparing themselves for the start of competition tomorrow.
There will be three days of qualifying play before a cut to the top 24 on Thursday.
Live streaming from lanes 19-22 will be available through the QubicaAMF web site, https://youtu.be/4GJIX77CZkI with full results also available, game by game . It is also possible to follow your favourite player through the web site live scoring, http://onlinescore.qubicaamf.com/worldcup/.
Photo credit: Hiroshi Noda
Story by Judy Howlett
---
---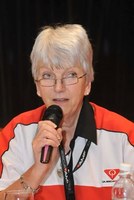 Judy Howlett has represented England and Great Britain several times in her bowling career. She played in the Bowling World Cup twice, coming second in 1985 (Seoul, South Korea). She has been in part of the organising team since 2001.
"I can't believe I am lucky enough still to be involved in the best tournament in the world - the QubicaAMF Bowling World Cup."
2018/11/06
ABOUT QUBICAAMF WORLDWIDE
QubicaAMF is the largest and most innovative bowling equipment provider in the world with 600 employees worldwide. We build and modernize more bowling entertainment centers than any other company in the industry and have an installed base of more than 10,000 centers in 90 countries. The company has a sales and distribution network with worldwide reach and maintains the largest R&D team for electro-mechanical products, software, electronics, and entertainment systems in the industry.
QubicaAMF has over 100 years of experience and can provide the perfect combination of bowling equipment, products, and services for new or existing bowling entertainment centers, FECs, Cinemas, or any other facility in the hospitality, retail, or restaurant industry. Our ongoing mission is Making Bowling Amazing. We are convinced that bowling has so much more potential to attract and entertain even more people. With our products, we will help our customers fully unleash that potential.
The company has U.S. headquarters in Richmond, Virginia and European headquarters in Bologna, Italy.