News
Success Follows Kyle Around
After making team USA for the first time in his career, Kyle Troup rolls to the front of the pack on Day 1 of the 54th QubicaAMF Bowling World Cup
Leader of the field in the 54th QubicaAMF Bowling World Cup in Las Vegas, Kyle Troup, is no stranger to success.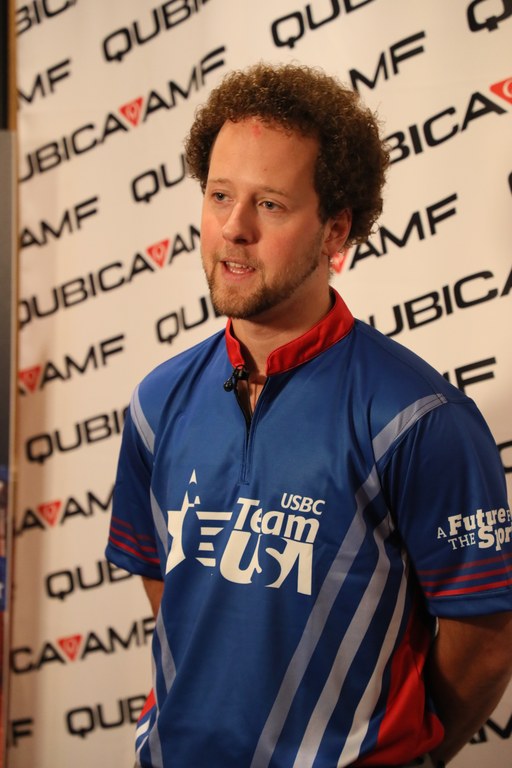 He joined the PBA in 2015 and won his first title in that same year. Since then he has gone on to win three PBA titles and ten regional PBA titles.
Then in January of this year he won the Team USA trials which meant winning the right to represent his country in the World Cup. "That was a great tournament for me," he said. "I made Team USA for the first time in my career, which was one of my ambitions, and the bonus of winning was to come here.
"I'm following Jakob (Butturff) who won in Mexico last year so there is a little bit extra pressure to keep the title in the USA. And of course Chris Barnes won in Poland in 2014. But I am really looking to win for the USA not for the PBA. It is an honour for anyone to represent their country and I shall certainly be doing my best this week."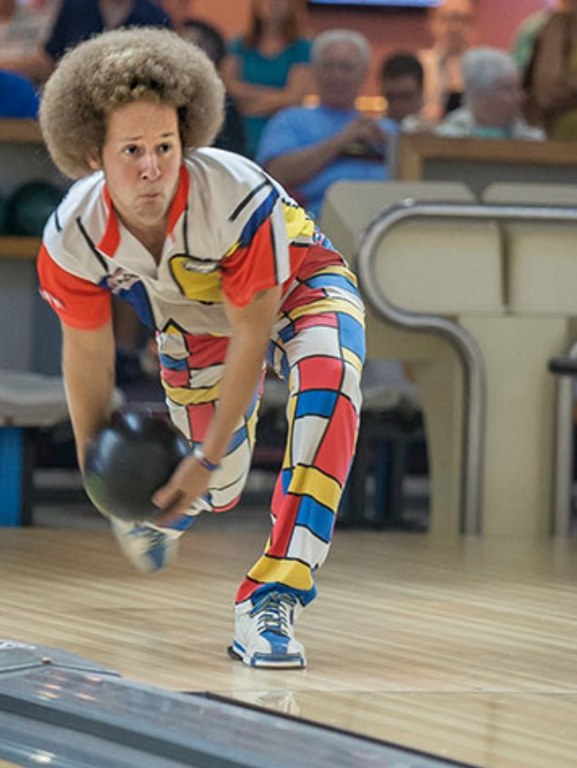 He has success in the family as well as his father, 'Guppy' Troup as a multiple winner on the professional circuit.  Both father and son are known for their flamboyant clothing: "But this week I'm wearing Team USA uniform," he said, "which is quite sober for me and not my usual style!"
Asked what it was like playing with bowlers from all over the world, he said: "It is a great experience. I didn't know that bowling was to be found in so many countries – to be honest I hadn't heard of some of them!  It is a testament to our sport that so many players come to take part in this prestigious event."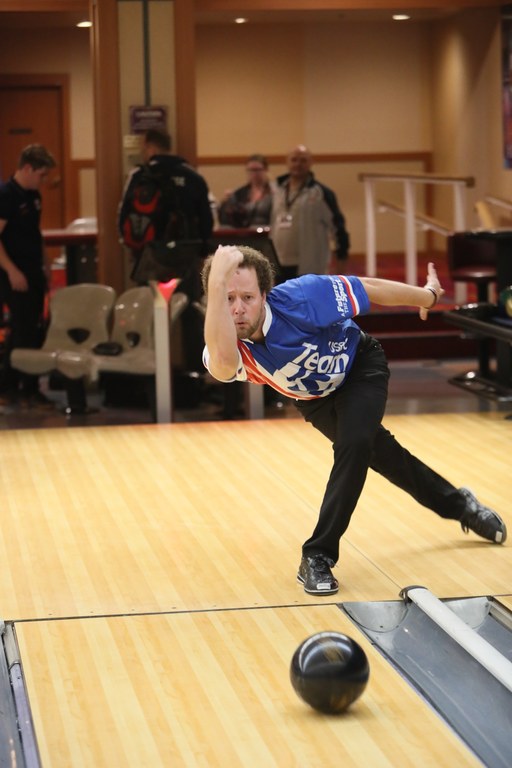 Kyle is known as one of the leading two-handed bowlers in the world but is likely to face stiff opposition on that from Osku Palermaa of Finland, currently lying in fourth place but a previous winner, having taken the title in 2006 in Caracas, Venezuela.
One thing is for sure: Kyle Troup will be looking for further success by the end of this week.
Photo credit: Hiroshi Noda
Story by Judy Howlett
---
---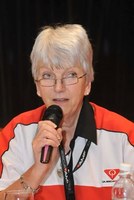 Judy Howlett has represented England and Great Britain several times in her bowling career. She played in the Bowling World Cup twice, coming second in 1985 (Seoul, South Korea). She has been in part of the organising team since 2001.
"I can't believe I am lucky enough still to be involved in the best tournament in the world - the QubicaAMF Bowling World Cup."
2018/11/06
ABOUT QUBICAAMF WORLDWIDE
QubicaAMF is the largest and most innovative bowling equipment provider in the world with 600 employees worldwide. We build and modernize more bowling entertainment centers than any other company in the industry and have an installed base of more than 10,000 centers in 90 countries. The company has a sales and distribution network with worldwide reach and maintains the largest R&D team for electro-mechanical products, software, electronics, and entertainment systems in the industry.
QubicaAMF has over 100 years of experience and can provide the perfect combination of bowling equipment, products, and services for new or existing bowling entertainment centers, FECs, Cinemas, or any other facility in the hospitality, retail, or restaurant industry. Our ongoing mission is Making Bowling Amazing. We are convinced that bowling has so much more potential to attract and entertain even more people. With our products, we will help our customers fully unleash that potential.
The company has U.S. headquarters in Richmond, Virginia and European headquarters in Bologna, Italy.