News
Ghislaine Stigter van der Tol: Don't be afraid to fall down, but stay focused on who you are and receiving your goals.
Ghislaine Stigter - Van der Tol will be representing Netherlands at the 54th edition of the QubicaAMF Bowling World Cup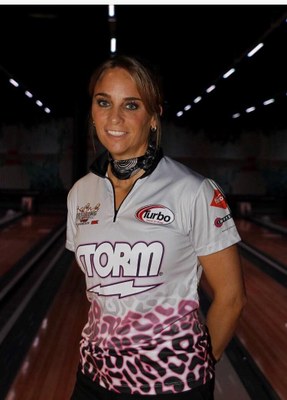 Let's take you back to 2007 Ghislaine and your first appearance in the St Petersburg event in Russia. You had a great start, showing no nerves as you lead after qualifying. This was your first World Cup were you nervous and how did you feel qualifying went?
I wasn't really nervous, everything went well  and why I had practiced for but like you said the last 6 games were really hard. Unfortunately the day before my ex boyfriend suddenly broke up with me after 4 years. It was hard to concentrate because of this the day after in the final. Even after so many years I still feel it was taken away from me.
Continuing through the top 24 though and leading still then in game six of the top 8 you had six split frames for 146 before recovering with 215 but heart breaking as we learn in more ways than one as you missed the semi finals by just 18 pins. A fantastic fifth place in your first event of course but how did you feel about it at the time and looking back now?
Of course fifth place is a good result, but not when you're leading almost the whole week! At that moment I was on a roller coaster and missed the top 4 by 18 pins. After missing the top 4, I felt horrible and I knew it was a mess back home. When I look back, I have mixed feelings about that event.
Back again in 2013 and again in Russia in Krasnoyarsk, this time a top 12 place. How was this World cup for your second time round?
The world cup in Krasnoyarsk was a hard one to play. I made the top 16 but eventually I couldn't find a connection to make the top 8 . It was a great experience to play for the second time.
Hermosillo, Mexico we welcome you back and again a top 16 place in 15th. Now back for 2018 in Sam's town, what is it about this event that makes you want to return?
In my opinion the QubicaAMF World Cup is one of the greatest tournaments to play. You're representing your country to compete against the best players. .
Let's talk about your wider bowling career and what a career it has been so far. TEN European Bowling Tour titles and a host of medals. What events you have won have meant the most to you?
The most special one is definitely the moment when the national Dutch ladies team won the gold medals team back in 2006. That morning started really awful.. Our National coach Ton Plummen woke me up and told me to sit down. That night my lovely grandmother suddenly past. I was devastated and didn't know what to do at that moment. Did I need to go home to my family or did I need to stay and play the finals. I was so happy that my mother (like always) was with me. She had a terrible night with a lot of grief.. It was awful. My mother told me, that my grandmother wanted me to stay and win gold… for her! And that's why I decided to stay and to play the finals. And we did it. We won the team gold medals.
Second one was the first ETBF I played again after getting married and and giving birth to our son beautiful son Jax . I had not played in that time for 1.5 years , but I started to miss the bowling. So I started to train slowly again and thought it was a good idea to play my first ETBF in my hometown, Nieuwegein. The Chandra Open! It was an overwhelming feeling to win my 5th ETBF tournament with your family friends standing behind you! I held Jax on stage with me. No better feeling!
Going further back now to your early days in the sport. Why bowling and were you good at other sports?
I love skiing in the winter . So I wanted to do it for sport but, It wasn't possible in the Netherlands. Then I wanted to play handball like my sisters Ashley & Roxanne. Ashley always played at the highest level in the Netherlands, but handball were too rough for me because of my throat. Then my parents went out one evening with friends to the bowling. The next day my mother came to me and asked me if I wanted to watch the youth players. In the first place I was like bowling….? But I went to watch
and before I knew, I trained four times a week, played for the Dutch national team and played EBTF tournaments in Europe. And played for he Dutch National team.
Who helped you in these early years to get to that international standards and what followed?
Ronald Chandra and Storm. They were always there for me and believed in me. Ronald helped me with everything and allowed me to practice free. He sponsored me for years and years and wanted me to play the ETBF tournaments. Storm helped me out with the best equipment. 
How has the sport changed for you over the years. We often see social media videos of you in the gym. Do you train and bowl more or less than you did as a youth?
Bowling is a big big part of my life and helped me to be who I I am these days. Jax is growing up with bowling! Now I'm a mum, I have to make a good schedule for my training routine and to be able to compete at the highest level. You can find me in de gym four times a week and after the gym I bowl for 1.5 or 2 hours. Together with a personal (boxing) trainer. I make sure, I'll be fit for upcoming tournaments. At the bowling I'm training by myself and have my own schedule where I need to practice on. 
Looking back at the history of the World Cup, it has been 31 years since Irene Gronert won for The Netherlands in 1987. In that time a few players including yourself have come close. What would it mean for you and your country to win?
A dream would come true for me for sure! And for the federation it would be really nice to get more respect that bowling is a sport and not only a fun game with friends.
Also looking at the Dutch names from the past. It reads like a who's who of amazing players. Twenty one times your country has placed in the top 10 and that is just the ladies. Why does the Netherlands produce so many great female bowlers?
I think because we are all really serious and train hard, we are really committed
Wearing Orange for your country never gets old. What do you say to Dutch youth players wanting to follow in your footsteps?
Train hard, stay determined and never give up easily. Don't be afraid to fall down, but stay focused on who you are and receiving your goals.  
November is now creeping up on us and we will soon be in Vegas. What preparations and training will go into this World Cup?
I've had a though period in august. So at moment I must first fully recover and be fit again. At the moment its for me all about getting fit and getting my rhythm on the lanes its gonna be weeks of hard work! In the beginning of October I had a nice family vacation but still on vacation I went to the gym, not much time left!
Away from bowling what things do you like to do to relax. What music is on your phone these days?
I love to spend time with my family, It's precious time, because I'm often away.. The music I listen these days is more the today's hits! I actually like pretty many music styles. But I think my favourite is Spanish reggaeton! 
Had you not been a bowler, what might you have been or to ask the question better, what would be your ideal job?
I help my father out in his hairdresser shop for 2-3 days a week (if i'm not somewhere bowling)I.  really really love to do this! Its just  relaxing talking and do their hair and make them feel pretty when they walk outside the door. Its a completely different way of performing.
Finally a question I ask many bowlers, Why should people try bowling?
To be honest, I think a lot of people don't really know bowling as a sport in the Netherlands. It's more a fun evening with friends and alcohol. But I noticed in our hairdresser shop that customers are really interested in it  because they know now that's it's more than just having fun with friends.  They are always asking me about my results from tournaments and my upcoming ones.
Interview by Dom Gall
---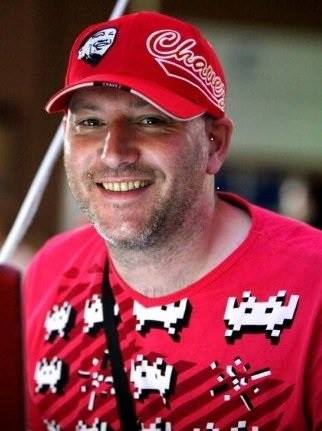 Dominic Gall is a former bowler and founder and content manager for Talktenpin.net since its birth in 2006.
He has reported, Interviewed and Live Streamed many tournaments Worldwide and in 2013 formed the UK
Tenpin Hall of Fame. Collaborating with QubicaAMF on the World Cup since 2015.
"To be a part of the history in a small way is something special."
2018/10/31
ABOUT QUBICAAMF WORLDWIDE
QubicaAMF is the largest and most innovative bowling equipment provider in the world with 600 employees worldwide. We build and modernize more bowling entertainment centers than any other company in the industry and have an installed base of more than 10,000 centers in 90 countries. The company has a sales and distribution network with worldwide reach and maintains the largest R&D team for electro-mechanical products, software, electronics, and entertainment systems in the industry.
QubicaAMF has over 100 years of experience and can provide the perfect combination of bowling equipment, products, and services for new or existing bowling entertainment centers, FECs, Cinemas, or any other facility in the hospitality, retail, or restaurant industry. Our ongoing mission is Making Bowling Amazing. We are convinced that bowling has so much more potential to attract and entertain even more people. With our products, we will help our customers fully unleash that potential.
The company has U.S. headquarters in Richmond, Virginia and European headquarters in Bologna, Italy.