News
Tanya Cuva representing Switzerland in 2018 - Interview
She has played for TWO countries in the Bowling World Cup. She loves gaming on Playstation and riding Rollercoasters when she is not a top class bowler. She is Tanya Cuva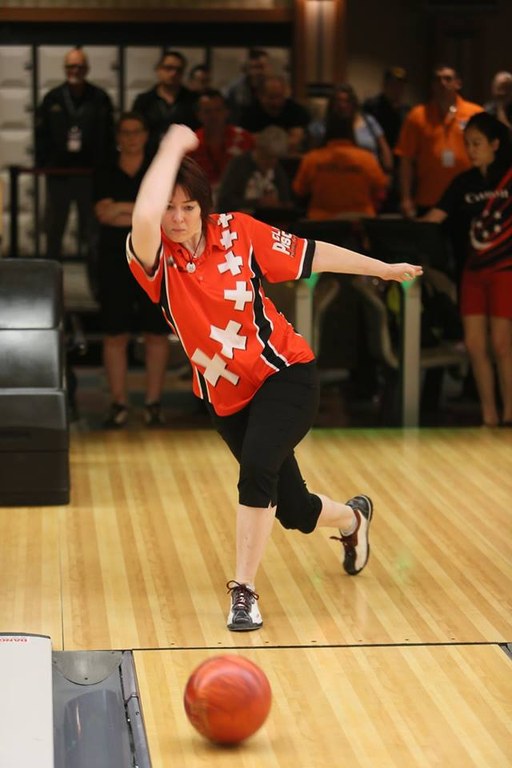 You are one of the few people on the planet to have played in a World Cup for more than one country. Your first experience was in 2006 in Caracas Venezuela representing Germany where you placed 11th. Looking back on that event and the strong womens field, were you happy with your placing and performance?
In a way I was a bit disappointed to miss the finals and be so close, but in the end I was very happy with my position.
Back again in 2015 and this time for Switzerland you get a taste of Vegas. How was this event for you some eleven years later?
It was a very strange feeling. First of all, because of my long break and secondly I didn't want to disappoint all the swiss people.
Shanghai was next and your third appearance in a World Cup. Another top 24 placing, what is it about this event that makes you want to come back?
After Caracas and Las Vegas I was really looked forward to reaching the Top 8. I started good, but I was not able to hold the level in Shanghai. For this I was not happy with me and that's why I will try again.
Favourite World Cup Moment I already know from your participation form. You state "Las Vegas because it's Vegas baby" I guess you are looking forward to this years tournament?
Las Vegas is a fascinating city. I have been there for many times. Partly because a part of my family lives in Las Vegas. In 2015, my grandparents came from Texas to watch me bowl, like this year. To be able to play the World Cup with all this great players and seeing my family is a great combination for me.
How did you get started in bowling and who helped you improve in the early years?
My Mom started bowling when I was 12 years old. I wanted to play too, that's why she signed me up in a youth training club for bowling. My youth coach and the man who created what I am now is Dieter Jerrentrup called "Jerry".
What have been your career highlights so far?
My bowling highlight is definitely the World Championships in 2005 when I became World Champion with Martina Beckel in the Doubles, also the European Champions Cups I won in 2002, 2004 & 2005.
Do you do much training to keep fit and for stamina on the lanes?
I work every day and my daughter is 6 years old. No I can not stand very often on the lanes to get back where I was. I play 3 times a week and this is quite enough.
What preparations will go into your game and equipment before November?
For the World Cup  I'll practice 3 to 4 times a week. We have a lot of tournaments here around Switzerland, so that's good for the competition.
For the concentration and the stamina, I have a home trainer in my home and I try to do more than 2 units per week.
For sure I'll bring 6 balls with me. Which ones I don't know yet, I have my favourites, but I will look at it exactly with my ball driller.
Bowling is something all ages can do, do you see yourself always being a bowler?
I started bowling when I was 12, so I have played almost 30 years of Bowling. I think Bowling will never let me go.
What other things do you like to do when not on the lanes or working?
I like to swim, love baking, gaming on playstation and riding rollercoasters with my daughter.
Of all the players you have faced in World Cups which made the most impression on you either by becoming friends or how good they were on the lanes?
In Vegas 2015 I played with Terri Depka from the Virgin Islands on the lanes. She was such a lovely person and I felt so much for her last year as these storms swept across her island.
Dely Howald way back in 1980 has been Switzerland's highest female placing, what would it mean to you and your country to better this result? You did come real close to this in 2006.
It would mean a lot to me and also to Switzerland.
How popular is bowling in Switzerland, do you enjoy any media when your player do well abroad?
Bowling is not very popular in Switzerland. For many people it's only be considered fun to be together with moonlight bowling and a beer. We always do a livestreaming during an event, but I can not say how many people watch these.
If you had not been a bowler, which other sport would you like to have been as good at?
Tennis for sure. I would like to be like Roger Federer.
Finally Tanya, What advice do you give to the young players in your country when you are coaching?
When I was a young player I thought very often the world is going down now, but it's still spinning and I can think back to many beautiful moments. So never give up, stay focused and try to do your best.
Interview by Dom Gall
---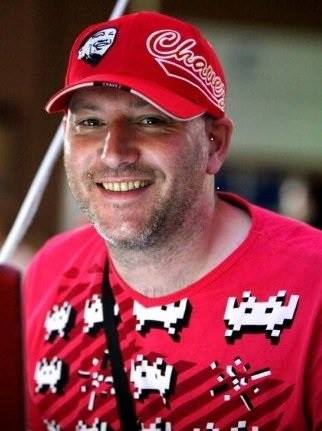 Dominic Gall is a former bowler and founder and content manager for Talktenpin.net since its birth in 2006.
He has reported, Interviewed and Live Streamed many tournaments Worldwide and in 2013 formed the UK
Tenpin Hall of Fame. Collaborating with QubicaAMF on the World Cup since 2015.
"To be a part of the history in a small way is something special."
2018/10/03
ABOUT QUBICAAMF WORLDWIDE
QubicaAMF is the largest and most innovative bowling equipment provider in the world with 600 employees worldwide. We build and modernize more bowling entertainment centers than any other company in the industry and have an installed base of more than 10,000 centers in 90 countries. The company has a sales and distribution network with worldwide reach and maintains the largest R&D team for electro-mechanical products, software, electronics, and entertainment systems in the industry.
QubicaAMF has over 100 years of experience and can provide the perfect combination of bowling equipment, products, and services for new or existing bowling entertainment centers, FECs, Cinemas, or any other facility in the hospitality, retail, or restaurant industry. Our ongoing mission is Making Bowling Amazing. We are convinced that bowling has so much more potential to attract and entertain even more people. With our products, we will help our customers fully unleash that potential.
The company has U.S. headquarters in Richmond, Virginia and European headquarters in Bologna, Italy.