News
Eduardo Padilla (senior) from Nicaragua - interview
Two men have represented Nicaragua over the years and both have the same name. We met Son Eduardo Junior in Hermosillo last year and this year Eduardo Senior is back.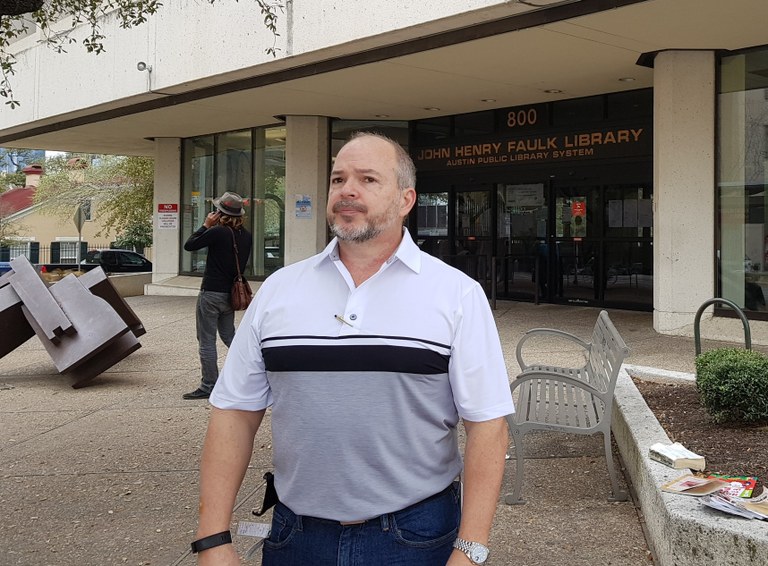 We met you in your first Bowling World Cup back in 2000 in Lisbon where you placed a high 14th, were you happy with your position in this first event?
I was very happy. I had a good tournament, with a good average for me, I can say it was my best international event.
Back again in Pattaya, Thailand a year later but not as high, were you disappointed second time around? You then came back again in 2003 in Honduras
You are right. After Lisbon I went to Kegel University in Sebring, USA and they changed my style, it took time to learn to bowl with a better shot.
In Thailand I had problems with my approach and the lanes had a lot of oil, I just couldn't play well at all. On December 2002 we closed our only bowling facility in Nicaragua and I went to Honduras after 9 to 11 months without playing at all. It was a non-sense decision at that time.
I have not participated in AMF world Cup since 2003, due to lack of practice without a bowling facility in my country.
Only five times has your country sent a player to a World Cup and It is all the same name. Can you tell us a little about the other Eduardo Padilla? It did confuse us this year as to which Eduardo was coming.
Last year we sent my son, who was playing in USA. We had no bowling facility in Nicaragua from December 2002 to October 2017. I was starting to practice bowling and wasn't ready to participate in 2017. My son has bowled since he was a kid and he plays very well.
When and where did bowling for you start?
I started bowling in 1980 in Nicaragua, when I was 17.
How many bowling centres are there now then in Nicaragua and is bowling popular becoming popular again in your country?
We only have one 6 lane facility that opened last year. Bowling is just returning to our country.
You are back for Vegas, what training will you do before the start in November?
I train very hard. 4 times a week from 6 to 10 games a day.
Of course we are all there for the World Cup but do you have plans to go see anywhere in Vegas?
I know Vegas very well. I go every year for a show related with my business. I will be in Vegas from October 28th to the World cup finals.
The Bowling Word Cup has become a famous event over the years, what does this event mean to you?
Is my top Tournament to participate every time is possible for me.
When you are not bowling what do you do for work or to relax?
I play tennis the days I don't bowl. And I am a General Manager as a third generation of a family owned business that started in 1946.
Finally Eduardo, why should people try bowling?
I love bowling, I think it is a sport, that when a person gets into it, each time you play becomes an art and a challenge to any person who wants to play over 200 average consistently.
To be a consistent player you need to study the physics of the lanes, balls, oil patterns, etc.. and practice on all conditions to understand the results you can obtain with different balls in different conditions.
Interview by Dom Gall
---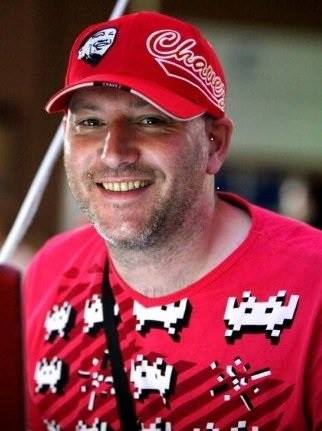 Dominic Gall is a former bowler and founder and content manager for Talktenpin.net since its birth in 2006.
He has reported, Interviewed and Live Streamed many tournaments Worldwide and in 2013 formed the UK
Tenpin Hall of Fame. Collaborating with QubicaAMF on the World Cup since 2015.
"To be a part of the history in a small way is something special."
2018/10/08
ABOUT QUBICAAMF WORLDWIDE
QubicaAMF is the largest and most innovative bowling equipment provider in the world with 600 employees worldwide. We build and modernize more bowling entertainment centers than any other company in the industry and have an installed base of more than 10,000 centers in 90 countries. The company has a sales and distribution network with worldwide reach and maintains the largest R&D team for electro-mechanical products, software, electronics, and entertainment systems in the industry.
QubicaAMF has over 100 years of experience and can provide the perfect combination of bowling equipment, products, and services for new or existing bowling entertainment centers, FECs, Cinemas, or any other facility in the hospitality, retail, or restaurant industry. Our ongoing mission is Making Bowling Amazing. We are convinced that bowling has so much more potential to attract and entertain even more people. With our products, we will help our customers fully unleash that potential.
The company has U.S. headquarters in Richmond, Virginia and European headquarters in Bologna, Italy.