News
"Patience breathe stay focused and never give up."
So says Steve Dalton from Wales who returns for his third Bowling World Cup in his interview with Dom Gall
Welcome back to the World Cup Steve, your third event and first we have seen you since 2010. Can you tell us about your two World Cup experiences so far?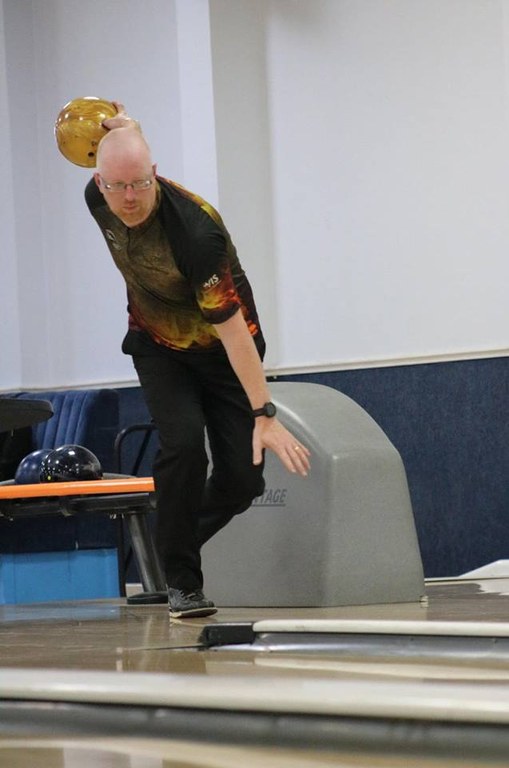 Slovenia was my first QubicaAMF World Cup experience. I was nervous and let that get to me. But experience was gained.
2010 in France was an experience with the roof cracking on my first frame. To be reduced to less games qualifying so that took the edge off the event for me.
It's been some time since your last visit, how has your game progressed in that time?
Since then I've had a few years off with a young family and started playing again July 2015 and playing better than ever before. Older and more experienced ready to enjoy Vegas and this amazing event for the 3rd time.
You join the only Welsh player ever to win a World Cup this year. Is that giving you a little boost in preparations?
Going to Vegas with Mel as my team Wales bowling partner is a real lift. She has the experience of going to the finals and winning and I'm sure we will help and support each other. Although we live several hours drive apart we have planned several training sessions together before Vegas. I know we will support each other well.
When you are not bowling you are working in bowling, can you tell us about Phoenix Bowl?
We opened  Phoenix Bowl in 2001, my dad's business that I now run. Dad (Graham) worked for other bowling centres but always wanted his own. We must be doing something right still here 17 years later. It's also the ideal situation to practice. The centre isn't like most chains it's a local friendly environment for all ages with a soft play, bar and big screen and diner included.
Seventeen years I guess means there is not a job you have not done in your centre, from technician to glass washer, how rewarding is it running your own bowling centre?
17 years in the same business having started as an assistant learning all the trades and worked my way to the top has been challenging and rewarding and certainly not without dramas but i wouldn't change it for double the money. My only dream work wise is I do what's right by everyone and make my family proud.
Back to the beginning now, where did bowling start for you?
Bowling for me started out by watching dad bowl on R.A.F bases when i was very young. We couldn't leave until dad had thrown a 200 game. Sometimes this took what felt like forever.
Then we moved to Wales and id bowled  in a small league on an RAF base for a few years and got a taste for the game. In 2001 opened Phoenix and I said to myself while watching others "I can do this" This is where I really started to learn. No coaching and all self taught. The break from the game following a knee injury and new family along with being older has definitely helped me become a better bowler..
Many bowlers self teach or watch others, how was it watching all the World Stars that first time in 2005, and is there any players out there you have tried to copy?
2005 Slovenia was an eye opener to the amazing standard that arrives in these huge events. The one thing I have taken is the mental strength game.. I've seen too many bowlers in competitions lose the mental game before the physical game and that's what i've worked on more than anything.
Patience breathe stay focused and never give up.
How much do you bowl given work and family commitments, what will you do in preparation for Vegas?
Since my return to bowling In 2005 I've bowled 7-9 tournaments a year and practice only once a week for 5 games.
5 games, 5 different balls 1 ball for a game then change with a different pattern every 2 or 3 weeks.
I find this makes me find lines and ability to change carry pace better.
My family is my world and they come first.
I'm a believer that if its working don't change it but I have however arranged extra sessions with Mel before we go on different patterns.
Have you been to Vegas before and does the trip mean you will see the sights as time and concentration permits?
I've never been stateside before so my trip to Vegas is a first on many levels. Very excited but not going to let the venue or occasion get to me.  Until  I'm no longer bowling I'll try to treat it as just another new centre..  My wife is coming with me, she was so excited when I won the qualifier and we've booked to stay an extra 3 days for some sight seeing.
Is there any new balls in the bag for the championships and do you know roughly what equipment you will take yet?
My kit..  I have a 9 ball arsenal of choice but only bringing 6.  Bought a new Hyroad Nano as a very good bench mark ball along with plastic, urethane, Hyroad 300, Hammer amp and a show off to complete my 6. (Thoughts on this Dom)
Yes Steve, bring ones that strike and spare...
Interview by Dom Gall
---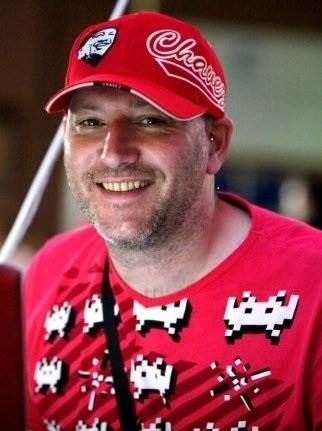 Dominic Gall is a former bowler and founder and content manager for Talktenpin.net since its birth in 2006.
He has reported, Interviewed and Live Streamed many tournaments Worldwide and in 2013 formed the UK
Tenpin Hall of Fame. Collaborating with QubicaAMF on the World Cup since 2015.
"To be a part of the history in a small way is something special."
2018/09/17
ABOUT QUBICAAMF WORLDWIDE
QubicaAMF is the largest and most innovative bowling equipment provider in the world with 600 employees worldwide. We build and modernize more bowling entertainment centers than any other company in the industry and have an installed base of more than 10,000 centers in 90 countries. The company has a sales and distribution network with worldwide reach and maintains the largest R&D team for electro-mechanical products, software, electronics, and entertainment systems in the industry.
QubicaAMF has over 100 years of experience and can provide the perfect combination of bowling equipment, products, and services for new or existing bowling entertainment centers, FECs, Cinemas, or any other facility in the hospitality, retail, or restaurant industry. Our ongoing mission is Making Bowling Amazing. We are convinced that bowling has so much more potential to attract and entertain even more people. With our products, we will help our customers fully unleash that potential.
The company has U.S. headquarters in Richmond, Virginia and European headquarters in Bologna, Italy.