News
Tamara Adler: I think it's the most prestigious event for us bowlers. Every bowler wants to win the World Cup.
Tamara Adler will represent Austria at the 54th QubicaAMF Bowling World Cup for the first time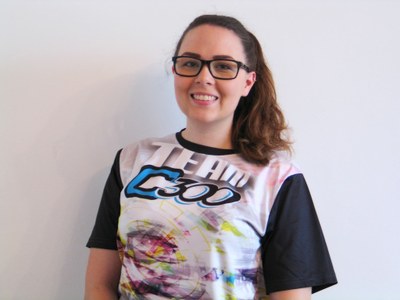 Welcome to the Bowling World Cup Tamara. Your first one, excited or nervous?
Thank you very much! I'm really excited, but I would be lying if I said I'm not nervous too. There's always a first time for anything in life and the World Cup is one of them. I'm really looking forward to it and maybe I can get a good result out of it too.
As someone who has not yet played one, what is your opinion of the event from what you have read or been told?
I think it's the most prestigious event for us bowlers. Every bowler wants to win the World Cup. A lot of the best bowlers have either competed in it or won it and some of them even won it more than once.
You are no stranger to the USA and we will get to that in a moment but what sort of training will go into this stateside tournament for you?
Definitely lots and lots of basics along with lots and lots of spares. I had a long break during the summer and started practicing a few weeks ago again. I'm currently working on my foot work and swing. Then I'm going to work on my lane play too. And hopefully it will pay off that week.
You have experience in the USA and a Gold and Bronzes at the 2012 Teen Masters World Series, where did bowling start for you and how did you get from Junior in Austria to international medallist?
Yeah, that tournament was awesome. I started bowling back in 2000, so I had a couple of years under my belt already. I was a hobby bowler for a long time.
In 2009 I started bowling league and competing in smaller tournaments. I'm part of the national team since 2012 and competed in 9 European Championships so far, earning Bronze medals at EYC 2013, ECC 2014, EWC 2016 and 2018.
It all started with that first medal and I never really looked back - sounds like a cliche but it's the truth.
How did you end up playing the Teen Masters? The USA is a long way from Austria when young.
Our sports director came up with the idea of sending us to Las Vegas for the Teen Masters World Series. I happened to be the one he wanted to send and I was really successful too. I came home with the two Bronze medals and one Gold. We even got to bowl the Show Down in the PBA Arena as the World Series of Bowling was there at the same time. Lifetime memory made.
Growing up, which players did you look up to both at home and abroad?
I looked up to Ivonne Gross since I started bowling - she's my team mate and friend back home. She'll always be the best female bowler in Austria. She has so much experience in national and international competition and I'm lucky to learn from her.
On the international side I always had a thing for Shannon O'Keefe and I even get to see her bowl in person at the World Cup which is really cool. And I will always look up to Joline Persson-Planefors and Sandra Andersson from Sweden. Both are just a couple of years older than I am, but oh my gosh they can bowl.

As you say you have a chance to be on the lanes with Shannon, would you have extra nerves if you were her lane partner in the event or would it drive you harder?
I guess I'm going to be extremely starstruck, but I have a job to do there and that is bowling the best to my ability. Nerves are part of the game. Hopefully I get to cross lanes with her - she is the best female bowler right now and I'd love to learn from her as well.

How much time do you put into your game and training and what would you say are your strengths and weakness?
I plan on practicing 3-4 times a week and bowling league on the weekends. My strength is definitely bowling head to head against my opponent. That feeling when you put pressure on your opponent and vice versa. My weakness is probably that I get too far ahead of myself at times which results in me making bad shots.

Vegas is a big big city. Do you have plans to see it when you have time to relax?
It's gonna be my second time in Vegas, but I didn't see anything but the hotel and the bowl the last time I was there. So I'm planning to do some sightseeing and hopefully we have time to go to the Backstreet Boys concert (yes, I said Backstreet Boys) and some other shows that are on. And I want to do some shopping of course. I even get to see one of my best-friends there so I just want to have a great time and enjoy it.

Speaking of relaxing, what do you do to get away from work and bowling, what's currently on your music playlists?
I love spending time with my family and friends, especially with my little cousins as the grow up so fast. I love travelling - I think you just gotta love that as a bowler. And I like to read a book every once in a while. My music playlist is a mix of pretty much every genre. What I listen to simply depends on my mood. But I'm honest with you, the Backstreet Boys and One Direction is on every playlist and yes you're allowed to make fun of me because of that fact.
I would not make fun Tamara, I have quit playing games, I want it that way haha. Sorry, back to the questions, have you decided on the balls you will take to Sam's Town?
I have some benchmark balls which might make the trip to Vegas, but I'm not sure yet. Columbia300 always makes sure I'm fully prepared. I think we made some good choices with the balls so I will be fine for sure.
How popular is bowling in Austria these days and do you enjoy any media coverage of the sport?
Unfortunately ten-pin bowling is not popular in Austria. I guess the majority of the people know nine-pin bowling here as it was more popular back in the day. However, Ivonne and I had 3 interviews this year (newspaper, tv station and radio station) to tell people about the sport we fell in love with. It was really fun and we hope we get to do it again soon.
A simple question I like to ask great bowlers, why should people try bowling?
It's fun. Everyone can do it. You don't need to have a specific age, size, height or weight. You can make memories that last a lifetime with friends you've made from all over the planet. I think that is pretty amazing itself. If your good at it too you can make it your profession. And it doesn't get any better than doing what you love and making money with it at the same time.
Interview by Dom Gall
---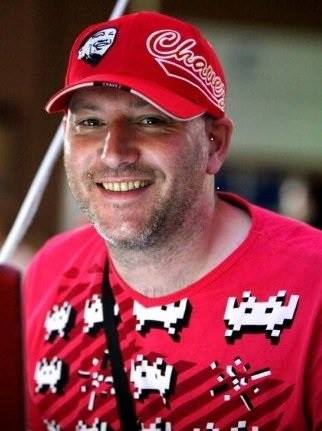 Dominic Gall is a former bowler and founder and content manager for Talktenpin.net since its birth in 2006.
He has reported, Interviewed and Live Streamed many tournaments Worldwide and in 2013 formed the UK
Tenpin Hall of Fame. Collaborating with QubicaAMF on the World Cup since 2015.
"To be a part of the history in a small way is something special."
2018/10/24
ABOUT QUBICAAMF WORLDWIDE
QubicaAMF is the largest and most innovative bowling equipment provider in the world with 600 employees worldwide. We build and modernize more bowling entertainment centers than any other company in the industry and have an installed base of more than 10,000 centers in 90 countries. The company has a sales and distribution network with worldwide reach and maintains the largest R&D team for electro-mechanical products, software, electronics, and entertainment systems in the industry.
QubicaAMF has over 100 years of experience and can provide the perfect combination of bowling equipment, products, and services for new or existing bowling entertainment centers, FECs, Cinemas, or any other facility in the hospitality, retail, or restaurant industry. Our ongoing mission is Making Bowling Amazing. We are convinced that bowling has so much more potential to attract and entertain even more people. With our products, we will help our customers fully unleash that potential.
The company has U.S. headquarters in Richmond, Virginia and European headquarters in Bologna, Italy.