News
Osku Palermaa from Finland interview
Osku has a 100% record in the World Cup. Played 1, won 1 and had two 300 games. Can he do it again in Vegas? We would not bet against it.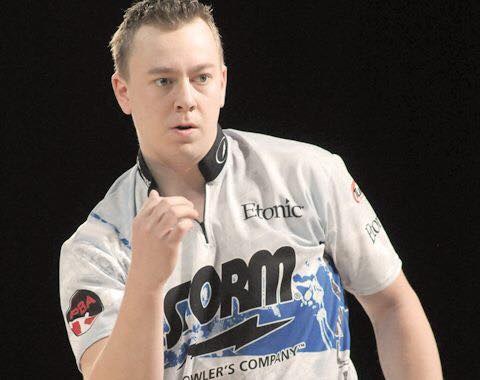 Osku Palerma record in World Cup. Played one, won one. 2006 in Caracas you become a World Cup champion at your first attempt. Before we get to the win let's talk about qualifying. 428 pins you lead over second place and on a 252 average including a perfect game. I guest qualifying went to plan?
Yeah one could definitely say so. Was bowling good and matched up to the lanes with my Fired Up really really good. I think I started with 2031, followed that with 1969 where I had the last 8 to make it 4000 even and last qualifying block shot 2057 to take qualifying total to an unbelievable 6057.
Pretty much had one bad moment (170 game 12) but followed that with 250-300 combo to get back on track. Shooting 2 300's on the way definitely didn't make the event feel worse.


Through the last 24 you held first and threw another 300 but the lead was getting slightly smaller until the last 8 but you hold the lead into the finals and are top seed.
Being fortunate enough to have a lead that big I was able to try out stuff (different lines, releases and balls and such) during the Top 24 and Round Robin heading into step ladder.

Norway's Petter Hansen takes out Canadian Micheal Schmidt and you win the first game with Petter taking the second one. It's close in the last one but you hold firm to take the game and title. First two hander to win the World Cup, How was that feeling at the time?
Being the leader going to step ladder you just want to finish up the task at hand. As quite often or almost every time, the lanes played a bit different on the step ladder than during the tournament. Had a great start and look and took game one pretty easily but a few errant shots and lane transition made it interesting. I had to make the right moves and bowl good shots and win. Never thought of things like being the first two hander to win stuff ever. At the moment I just felt joy of winning and pride for representing my country so well!!

Knowing a little about you Osku, this win seems to be the one that sent you on the amazing path you have now tread and gave you a lot of confidence?
Had a great year 2006. This win definitely helped. I thought afterwards what was the key factor that I did so well, I came to the conclusion that I was really happy. I found my better half (Veronica) late 2005 and that catapulted me to great things.

2006 got you the World Bowler of the year award and from 2007 you dominated the European Bowling Tour for three straight years and becoming the first right hander to win the tour. How many hours were going into your career at this point and with the results going so well was this why you tried on the PBA tour in 2009?
Bowler of the Year award felt little like a reassurance of what I already thought when I was younger. At quite a young age I felt I could make it to be one of the best if not the best if I really worked hard at it. After few great years in Europe it felt like PBA was the next step needed to take.

Two handed at the time was not exactly popular and you and Jason Belmonte took time to adjust to the American game. How was it in those first few events playing against people you had seen on TV?
I can't deny it. It definitely felt surreal. Bowling with and against your idols. Though I realized at a young age that it's good to respect people but not fear. If you fear an opponent there's not much chance you're going to beat them. They eat the same food, drink the same water and breath the same air..

Nailed the PBA though and to date you have five titles. Looking back as a kid growing up in Finland, if you visited yourself in a time machine and said to that young Osku, you will win over five titles on the PBA when you grow up. What would young Osku have said?
He would've said you're daft!!

Back now some twelve years later and way more experienced, what's the plan in qualifying this time round. Just throw big again and let the field try to stay with you?
Same plan as always. See what I see in practice. See what happens when tournament starts. Take it frame by frame and do what I know I can!

Older, wiser and now with a family, how has bowling changed for you over the years and do you still get that excitement to get on the lanes?
Definitely not as rough around the edges as I used to be. Having family has put life in a different perspective. Knowing that there's people waiting for you to get home no matter how it goes definitely has helped!

Many people around the World when they first saw the two handed release would claim "They will have back trouble in the future" or "They cant keep that up into seniors". How do you feel after many years of the style and have you have any issues due to the style?
I have had and do have issues with wear and tear. Would be surprised though if one didn't have it with the amount of flights and games.
No matter what sport, when you do it on top level for a long period of time, there will be issues. When you're young, you feel immortal and unbreakable. With years and miles it catches up to one. Though with proper physical training and recovery it can be done.
I wish I was a bit better with that when younger, but better late then never. Two handed style is even more demanding to one side of your body than one handed which already is ergonomically quite bad for a human body. Need to make sure all your muscles get proper and even training

Obviously another World Cup and played Two won two is the aim but what drive do you still have now and what events would you still like to win?
Yes of course 2 for 2 at the World Cup would be awesome and certainly the goal in Vegas come November. And why stop at that? I do feel that I have quite a few good years on me left and aim is to win more Majors at the PBA. Gold Medals at the Worlds Championships is also on agenda and I definitely don't want to stop bowling until I've won a PBA Doubles title with Dom (Barrett)!

You are one of five Finnish World Cup champions in 54 years and a further 15 in the top ten and that is just the male division. Why is Finland so good at bowling?
If I told you I would have to kill you..

Finally Osku, If anyone could play you in a movie who would you like that to be?
Matt Damon
Interview by Dom Gall
---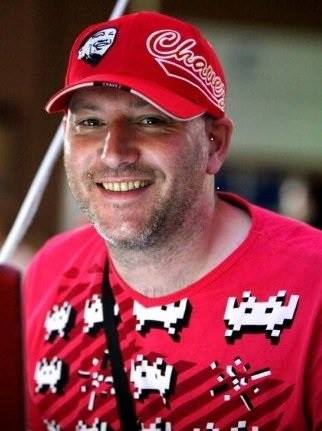 Dominic Gall is a former bowler and founder and content manager for Talktenpin.net since its birth in 2006.
He has reported, Interviewed and Live Streamed many tournaments Worldwide and in 2013 formed the UK
Tenpin Hall of Fame. Collaborating with QubicaAMF on the World Cup since 2015.
"To be a part of the history in a small way is something special."
2018/10/15
ABOUT QUBICAAMF WORLDWIDE
QubicaAMF is the largest and most innovative bowling equipment provider in the world with 600 employees worldwide. We build and modernize more bowling entertainment centers than any other company in the industry and have an installed base of more than 10,000 centers in 90 countries. The company has a sales and distribution network with worldwide reach and maintains the largest R&D team for electro-mechanical products, software, electronics, and entertainment systems in the industry.
QubicaAMF has over 100 years of experience and can provide the perfect combination of bowling equipment, products, and services for new or existing bowling entertainment centers, FECs, Cinemas, or any other facility in the hospitality, retail, or restaurant industry. Our ongoing mission is Making Bowling Amazing. We are convinced that bowling has so much more potential to attract and entertain even more people. With our products, we will help our customers fully unleash that potential.
The company has U.S. headquarters in Richmond, Virginia and European headquarters in Bologna, Italy.