News
Sweden's James Gruffman Interview
Probably our tallest competitor this year
"Since I've never been to Mexico, I'd love to explore the city of Hermosillo and of course enjoy the warm weather while it's freezing back in Sweden. I'm a big fan of trying different food cultures, and I really like Mexican food so in that way I'm pretty pleased with this years venue." - James Gruffman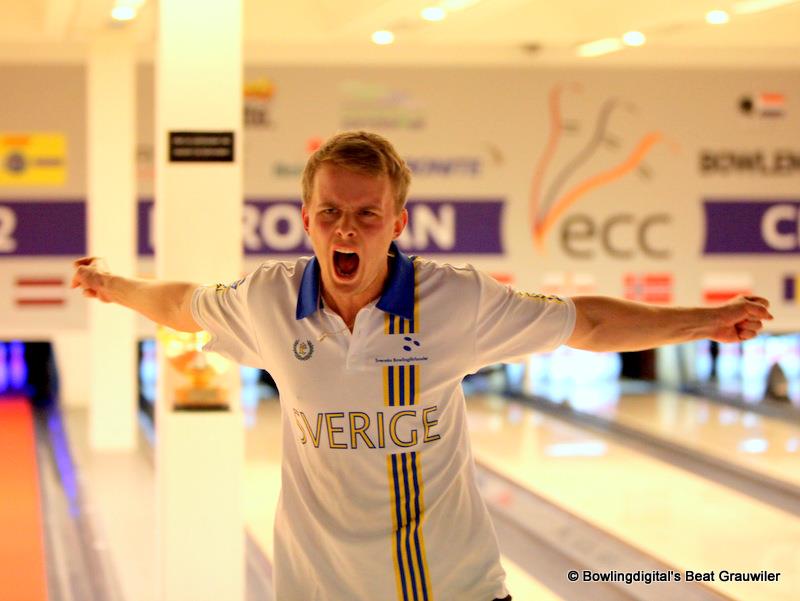 2012 in Poland, you just miss out by 17 pins on making the last 8, Am I right in thinking you may have some unfinished business at the World Cup James?
Of course I felt a bit grumpy after finishing just outside the top 8. Hopefully I can redeem myself with a better performance this time.

Did you enjoy your first experience of the World Cup though despite the disappointment?
Despite the disappointment, I actually did enjoy the experience a lot. It was nice to see so many bowlers from all over the world, gathering and competing in a friendly manner.

Having spoken to a few players they say playing a second time in the event can be easier, how much training will now go into your game before the World Cup starts?
Well, by now I've got a lot more international experience than last time, which should make me a bit better at handling the pressure. It probably doesn't hurt that it's my second time either.

When and where did bowling actually start for you?
Bowling has always played a part in my life. My dad ran his own center when I was younger, and though I played both football and handball as a kid, bowling pretty soon became my main activity. I believe I got my first own ball and started competing at the age of 10 or 11.

Sweden has such a fantastic bowling system and the country has bred so many big bowling stars, what was your route though the system and who helped you get to national standard?

We sure do. I love the Swedish league and would absolutely encourage everybody to visit Sweden and enjoy the atmosphere. Before starting high school my family moved to another town and I decided on joining a team in a higher division. Being surrounded by better bowlers my game developed rapidly. At age 18 I first got selected for the junior national team, and from there I never looked back.
We first really got a good look at you when in 2008 you won Gold in the Wrld Youth Championships with Kim Bolleby. Now a have to ask, you are at least 6ft 5" and ran out the final shot diving on the ground. That cant be too easy for a man of your size? but the serious question here, how big was that win for you? Watch Video
That gold medal in Orlando was my first and, up to now, only win outside of Europe, so I guess that makes it pretty significant. The dive probably helped me gain a bit of attention as well, haha.
I guess maybe your biggest win to date probably was when you won the European Champions Cup in 2012 again showing a lot of emotion as you won. You look a cool character on the lanes but let it all out at the end, why is this?
That's right, I had a great week at the ECC that year. That is probably my biggest achievement so far. When I bowl I always try to find the right temperature to suit the moment. I like to show my emotions to the crowd, and when bowling league at home I'm all over the place, because that's just how we do it in Sweden.
When bowling tournaments abroad it's a different story. Then I have to keep most of my emotions to myself during play, but instead I get to let it all out when the deal is actually sealed. I always love to give the spectators that little extra for their money.
In my opinion we need to get better at selling the sport of bowling to the rest of the world.
Back to Hermosillo now and what things did you learn for your first World cup that you will take into this one?
It's a rather long format at the World Cup, and the tournament will neither be won nor lost during the first couple of days. Last time I got off to a good start and perhaps I then got a bit carried away instead of just staying in the moment.
I'm confident in my game and I know what I'm capable of, so I'm just going to bowl on frame at a time and see how far that gets me.
Jenny Wegner won last year and is back to defend, what would it mean to you and the country if you were both to win in 2017?
Jenny performed really well last year and proved to everybody that she is among the greatest female bowlers on the planet. I wouldn't be surprised if she were to repeat that again this year.
It's been 17 years since we had a male winner from Sweden, so obviously it would be an awesome win, both for me and for the country.
Last year Jesper Svensson got the award for Rookie of the year at the Swedish Sports Awards, which was a huge progress regarding the recognition of bowling in Sweden. Hopefully we can keep continuing in the same direction in the future.
Probably the hardest question you could ask a Swede, Who is the best ever Swedish bowler or is it fair to say that is impossible and many need to be named?
That is a hard question indeed. As I grew up, Tomas Leandersson was the one to watch, and I believe he is number one when it comes to keeping a high standard for a long period of time.
Before him we had Mats Karlsson who was the first non-American to win on the PBA Tour, which is huge as well.
And of course I have to mention Martin Larsen and Jesper Svensson. Not many bowlers can match Martin's knowledge and skill, and it's just a matter of time before he gets a win on the tour. I guess Jesper doesn't need any further introduction? I've never seen a bowler who can strike that much. When he is in the zone he is almost untouchable.

The names you mention there are simply amazing, how inspired do you get from these players and your team mates and the strength of your country on the World stage for many years?
They truly are. In the swedish league you bowl against some of the greatest players in the world almost every week of the year. That kind of competition constantly pushes you to reach even further. If you want to be the best you have to compete with the best.
You are quite right about bowling getting more recognition in Sweden, If you win the World cup this year maybe that will come your way too? What goals besides a World cup win of course do you have in the sport?
Winning medals for my country is something that I always strive towards. As most Swedes typically do, I find much more pride in winning together with my team or country, rather than grabbing an individual title of some sort. A win on the PBA Tour would certainly be cool, but I'll rank a gold in the World Championships higher every day of the week.
You are very tall James, have you found your height to be an advantage at anytime in bowling, maybe not on airplanes though?
My height makes it a lot easier for me to build up a good swing and ball speed without using too much muscle. On the other hand I occasionally struggle with balance instead. I know what I'm good at and what I need to work on, and of course my height is something that I try to take advantage of. Regarding the airplanes, let's just say that while others pray for a safe flight, I usually pray for decent leg space, haha.
When you are not bowling what things do you enjoy doing and will you explore Hermosillo when time permits?
Since I've never been to Mexico, I'd love to explore the city of Hermosillo and of course enjoy the warm weather while it's freezing back in Sweden. I'm a big fan of trying different food cultures, and I really like Mexican food so in that way I'm pretty pleased with this years venue.
Finally James, Why should people try bowling?
People should try bowling because it is the perfect social activity for everyone, regardless of your age or physical capability. Plus, you almost can't beat the feeling of throwing that perfect strike
Photos credit Beat Grawiler (Bowling Digital)



By Dom Gall
---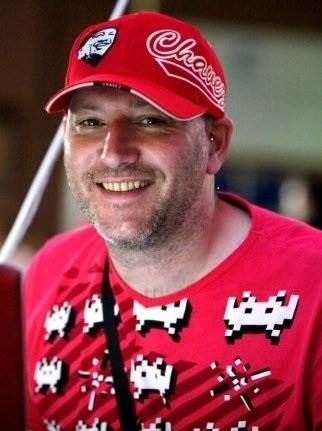 Dominic Gall is a former bowler and founder and content manager for Talktenpin.net since its birth in 2006.
He has reported, Interviewed and Live Streamed many tournaments Worldwide and in 2013 formed the UK
Tenpin Hall of Fame. Collaborating with QubicaAMF on the World Cup since 2015.
"To be a part of the history in a small way is something special."
2017/11/02
ABOUT QUBICAAMF WORLDWIDE
QubicaAMF is the largest and most innovative bowling equipment provider in the world with 600 employees worldwide. We build and modernize more bowling entertainment centers than any other company in the industry and have an installed base of more than 10,000 centers in 90 countries. The company has a sales and distribution network with worldwide reach and maintains the largest R&D team for electro-mechanical products, software, electronics, and entertainment systems in the industry.
QubicaAMF has over 100 years of experience and can provide the perfect combination of bowling equipment, products, and services for new or existing bowling entertainment centers, FECs, Cinemas, or any other facility in the hospitality, retail, or restaurant industry. Our ongoing mission is Making Bowling Amazing. We are convinced that bowling has so much more potential to attract and entertain even more people. With our products, we will help our customers fully unleash that potential.
The company has U.S. headquarters in Richmond, Virginia and European headquarters in Bologna, Italy.