News
India's Dhruv Sarda - interview
Bowling is a family it is said. That can start at home when mum, dad and sister all bowl too.
Dhruv comes from a bowling family and follows in his fathers footsteps, Harsh Vardhan Sarda who participated in the 1999 and 2004 World Cups.

Both father and son have averaged 200 in World Cup competition.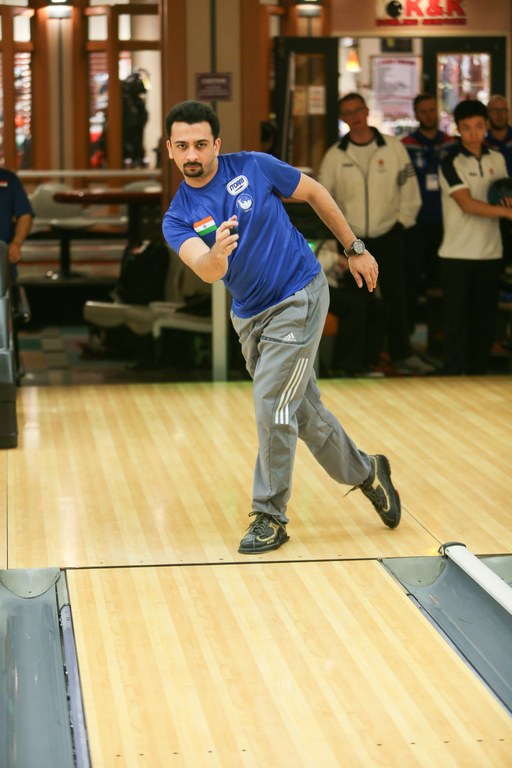 This will be your sixth World Cup now Dhruv, you like this event it seems, which has been your favourite so far?
It's always an honor to represent your country and to do it at the world cup is truly amazing. For me, representing India at Poland in 2014 was the favourite by far as India finally cracked the top 24.

Your record over five events is pretty good, a top placing of 20th in Poland in 2014 including that year a 297 game, starting the the high game, what happened in that last frame to deny you a historic perfect game for you and your country?
It was an unbelievable start to the Top 24, but the nerves took the better of me. I mean, the entire crowd was behind me, including my idol Chris Barnes watching over. It was just that split second of nervousness that costed me the perfect game. But then again, was truly a special moment.

30th last year in Shanghai on a challenging lane pattern it was noticable an all round improvement in your game. This I believe has been Aussie Andrew Frawley coaching you and the India team now?
Coach Andrew Frawley and the continued support and belief from our General Secretary – Mr. R. Kannan has been the reason behind India's success in the past year. We cracked the Top 24 at the world cup in 2014, in 2015, my team- mate Shabbir Dhankot got India's first medal (silver) at the Asian Championships in Bangkok and in 2016, my other team mate Akaash Ashok Kumar won a bronze at the Commonwealth Championships in South Africa.

During the Shanghai World Cup, I was still going through some changes with my game and the best way to put it to test is at tournaments. Shanghai didn't go as well we hoped it would but the efforts of correcting my game has shown results this year as I made it to 2 stepladders – Dubai and Hong Kong and entered the Top 10 in the Asian Rankings.

What things have you worked on with Andrew and what preperations will you now be making ahead of Hermosillo?
With Coach Frawley, I have majorly worked on and still working on repeatability and increasing the pocket percentage. During my earlier years, I used to think rev rate is everything. He opened my eyes and mind to believe that you can give away a bit of your rev-rate and therefore increase accuracy.

We are competing at the Asian Indoor Games next and the World Bowling Tour in Thailand next month. This will help me prepare for the World Cup better.

As you progress now and start seeing the positive results of hard work done what goals do you have for yourself in the sport?
My goal since I started my career was to win a medal for India. I came really close last year when I finished 5th at commonwealth championships. That medal is eluding me for quite sometime, but that keeps me hungry to train harder and stay focused.

With the events you have coming up, confidence could be high, having played a few World Cups now do the nerves fade when you first get started in qualifying?
So, nerves are always there, but this new found confidence and coach frawley's guidance and coaching helps me to calm them and make better shots and make less errors.

How did you get started in bowling and why has it become so important to you in your life?

My Dad – Harsh Vardhan Sarda, started bowling when the first lanes were put up in India in the 1980's. He has represented India at the world cup in 1999 and 2004 and is a 3 time national champion himself. I used to go and watch him bowl when I was young and when I was old enough to pick up a 6 pound bowling ball.

I started bowling- maybe when I was 8. I bowled spin for 10 years and bowled my first nationals with that technique. Mr. Kannan saw potential and selected me for the National training camp in Malaysia in 2009 where I changed to Hook under Mr. Holloway Cheah, National Coach of Malaysia. Since then, I have been part of the National Team.

My Mother bowls and has been part of the National Circuit for over 15 years and my sister, currently residing in New Zealand is also a bowler and so is her husband. So, it's more than just a game for me and my family. It's a way of life. I am enjoying every second I am on the lanes and competing.

Wow Dhruv, that truly is a bowling family, does bowling sometimes dominate the family conversation?
Bowling is the primary cause of all our conversations debates and arguments ! But that's one bond that keeps the family together. We talk a lot about each other's games, how to improve it and at times relive old memories and stories.

Beating that top 20 place and making the final rounds would obviously mean a lot to you but what would it mean for an emerging bowling nation like India?
If, I'm able to go into the further rounds , bowling as a sport would gain more popularity. Its still not that big in India and is often seen as an entertainment activity. But, if more people know about the sport, I'm sure a lot of kids would like to take.up bowling seriously and hence, India could become a stronger nation in bowling.
By Dom Gall
---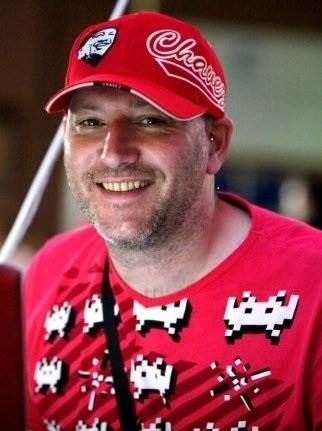 Dominic Gall is a former bowler and founder and content manager for Talktenpin.net since its birth in 2006.
He has reported, Interviewed and Live Streamed many tournaments Worldwide and in 2013 formed the UK
Tenpin Hall of Fame. Collaborating with QubicaAMF on the World Cup since 2015.
"To be a part of the history in a small way is something special."
2017/10/30
ABOUT QUBICAAMF WORLDWIDE
QubicaAMF is the largest and most innovative bowling equipment provider in the world with 600 employees worldwide. We build and modernize more bowling entertainment centers than any other company in the industry and have an installed base of more than 10,000 centers in 90 countries. The company has a sales and distribution network with worldwide reach and maintains the largest R&D team for electro-mechanical products, software, electronics, and entertainment systems in the industry.
QubicaAMF has over 100 years of experience and can provide the perfect combination of bowling equipment, products, and services for new or existing bowling entertainment centers, FECs, Cinemas, or any other facility in the hospitality, retail, or restaurant industry. Our ongoing mission is Making Bowling Amazing. We are convinced that bowling has so much more potential to attract and entertain even more people. With our products, we will help our customers fully unleash that potential.
The company has U.S. headquarters in Richmond, Virginia and European headquarters in Bologna, Italy.