News
Rocio Restrepo from Colombia - short interview
Colombia's Rocio Restrepo De Hostetler last played in the World Cup in 2007 in Russia. A decade on she is back and what a ten years it has been.
Back in 2008 we last spoke in an interview with me asking what goals you had. You said you would one day like to turn pro and also win a World Cup. Well you turned pro and we will get to that but how do you feel now about playing in Hermosillo. Is the timing right for that dream World cup win?
I am extremely happy and honoured to be representing Colombia in the World Cup this year. Unfortunately the previous years I qualified to go to the World Cup, conflicted with tournaments in Colombia and I could not participate.
But my first experience in Russia left me with a bitter sweet taste. I was young and still learning so much about our game. Now I am much more mature. I have had more exposure. I am in a high point of my career. I have accomplished many of my dreams and I can't wait to come back and give it all!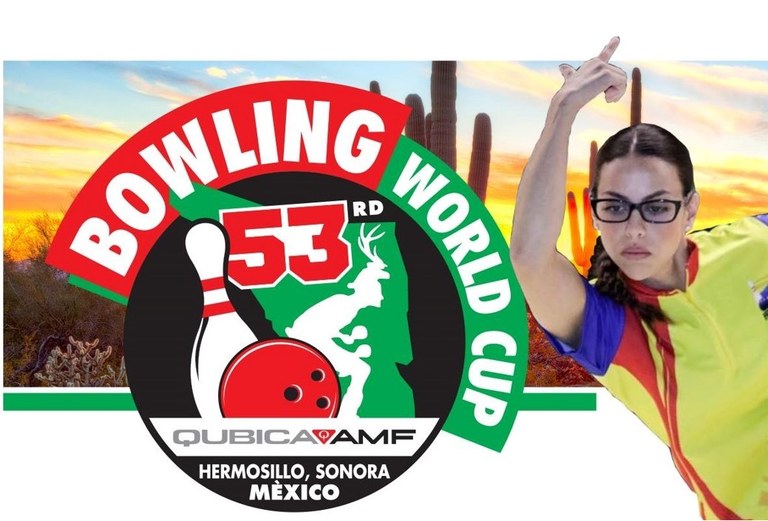 2007 was your first trip to a World Cup in Russia where you finished 16th. Bittersweet you say, did you enjoy the experience?
I am not going to lie this was not a very good trip for me. The only great thing about this tournament was that my friend and teammate Andres bowled amazing. But personally a lot of things that could go wrong went wrong at this event. I guess it is part of the learning experience, I have a different mind set and I am super happy to have the opportunity to just be back there. My mind set is just take in everything and enjoy the food, the people, the tournament!! I am looking forward to having a blast!
Can you describe now what it feels like to have achieved a dream and won on the ladies professional tour?
To be honest since the re-launch of the PWBA tour, I have been chasing the dream. But last year I did it. It is crazy to think that Daria Pajak and I both won our first title at the greater Detroit open.
This by far was one of the highlights of my career. You dream of this moment for so long, so when it finally happens it feels like you are riding the craziest rollercoaster you can ever go on. I feel so grateful to have the opportunity to have a women's tour back. I look forward to competing in it every year.
3 years in and I have three titles. It definitely tells me that all that hard work, tears, sweat, sacrifices and love for the sport are finally paying off.
So it is almost 10 years since that first interview and so many things have happened, we last spoke with you winning three medals in the World Youth Championships and about to graduate from Wichita state. For people who do not know much of your career so far, what have been your highlights?
You really don't know what you are capable of accomplishing until you look back at your resume and say "oh wait I have won all those medals!!!." I knew how much I could accomplish, I just did not know how long it was going to take.
After graduating from college I met the love of my life. My husband Joe. He has been a huge reason for my success, along with working with my coach Fred Borden. With my family's support and the unconditional trust from my coach I have gotten to where I am today.
I have over 140 gold medals representing Colombia. I am finally a gold medallist at Worlds! I have three professional women's titles, two USBC titles at the women's championships. I have 13 300 games in tournament competitions.
I have been a member of the national team of Colombia since 2002 to this day. I have won the Colombia's national championships 6 times in the past 12 years. I was named the bower of the year in 2016 and 2008 in Colombia.
The list of accomplishments goes on and on. I am extremely grateful to know I have pretty much won everything I ever dreamt of. I have other goals and other dreams but I am extremely content with what I have today.
Whatever else God allows me to have is icing on the cake at this point.

What preparations will now go into your game before we start in November?
A lot of preparation mentally, physically, spiritually. There are a lot of events coming up for me before the end of this year. I want to be stronger than I have ever been and enjoy every minute I have while competing.
Interview by Dom Gall
---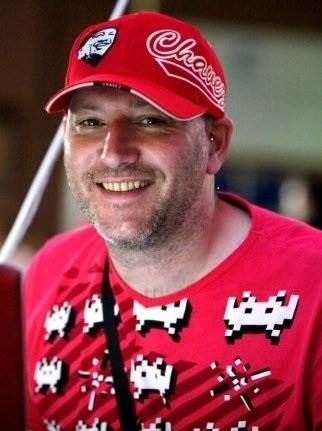 Dominic Gall is a former bowler and founder and content manager for Talktenpin.net since its birth in 2006.
He has reported, Interviewed and Live Streamed many tournaments Worldwide and in 2013 formed the UK
Tenpin Hall of Fame. Collaborating with QubicaAMF on the World Cup since 2015.
"To be a part of the history in a small way is something special."
2017/11/06
ABOUT QUBICAAMF WORLDWIDE
QubicaAMF is the largest and most innovative bowling equipment provider in the world with 600 employees worldwide. We build and modernize more bowling entertainment centers than any other company in the industry and have an installed base of more than 10,000 centers in 90 countries. The company has a sales and distribution network with worldwide reach and maintains the largest R&D team for electro-mechanical products, software, electronics, and entertainment systems in the industry.
QubicaAMF has over 100 years of experience and can provide the perfect combination of bowling equipment, products, and services for new or existing bowling entertainment centers, FECs, Cinemas, or any other facility in the hospitality, retail, or restaurant industry. Our ongoing mission is Making Bowling Amazing. We are convinced that bowling has so much more potential to attract and entertain even more people. With our products, we will help our customers fully unleash that potential.
The company has U.S. headquarters in Richmond, Virginia and European headquarters in Bologna, Italy.