News
Robert Worrall - from the first ever world cup as a spectator to the 1981 glory
"This was followed by a crush of press interviews and reporting, and was in the pressroom when I had the chance to call my Mom and Dad at home in Arizona. The best call I ever made in my life, to the best parents a man could have. "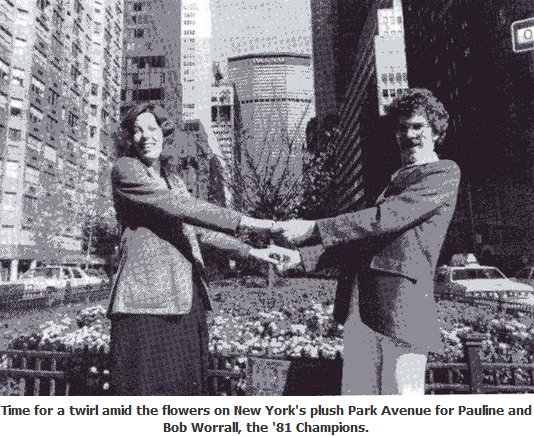 I think one of the most iconic World Cup photos I have seen over the years is the one of You and fellow winner Pauline Smith from England holding hands in Park Avenue and another of you looking over the New York Skyline in a Helicopter. We will get to the event itself but what was the aftermath like for you?
The moment that I won I had an immediate sense of joy, gratitude, and relief. I had accomplished exactly what I had set out to do. I really had no vision of what would follow and found the immediate aftermath somewhat overwhelming. The ensuing days of celebration are lifelong memories I will never forget.
The salient memories were the immediate thunderous applause of the fans, followed by a welcome heartfelt hug of appreciation from Michelle Citro, the U.S. ladies competitor, who did an excellent job of representing what's best about us. Then being hoisted into the air by some of the other competitors, and receiving the cup itself with Pauline Smith, England's able competitor. A remaining irony is we were the same age, born in the same country.

This was followed by a crush of press interviews and reporting, and was in the pressroom when I had the chance to call my Mom and Dad at home in Arizona. The best call I ever made in my life, to the best parents a man could have. Following this was several hours of adrenalized celebration leading up to the victory banquet at the top of the Trade Center's Windows of the World restaurant. An awesome event and gala event opened up with a victory dance with Pauline. She looked great, and we were both very happy, and likely proud. It was spectacular.

Looking back that memory is somewhat bittersweet given the event's of 9/11 and knowing some who served us were lost. The next day was awesome! After a sluggish start ( I apparently celebrated a little hard) Pauline and I were given a tour of NYC, the source of some of your photos. I felt like a first class tourist, as I had been around the world, and all around the US, but never in New York. My favorite parts were Central Park, and the helicopter ride around Manhattan and the Statue of Liberty.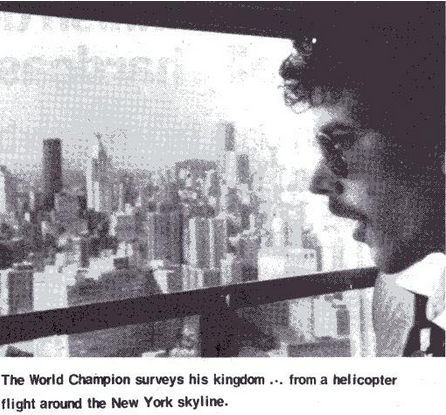 The next day I returned home to raucous celebration in both Prescott Az where I lived and Flagstaff home of Northern Az University where I came from and earned the right as the US Collegiate Champion to represent us.

Looking back now over 36 years ago what does it mean to you today to have won the biggest event in the World?
Wow. That's a complex question I could easily write a book about, but I will try to keep it simple. I am grateful and blessed beyond measure to have had the opportunity to compete in, and emerge the victor in my second chance, as the US men's represtative to the World Cup. To wear our flag in victory, and especially at home in NYC is a moment I will cherish forever.
I have always had a strong sense of joy and pride for the opportunity to have been able to serve both my country, and the sport all us players love as a World Cup Champion. It is a mantle that has served me well throughout my life filled with good and happy times, rough difficult and sad times. That being said I have to say in truth and humility, that despite that time and place my victory never was about me. I give all honor and glory to God, my family, my friends, and University teammates and coach and country which made the moment possible.
As you may know my journey to the Cup started at the first World Cup as a spectator in the crowd. I was an American kid in Dublin, where I learned to bowl. I'll never forget loving Ireland, or the love Ireland have back to me. Anyway, I digress.

Starting with your chance to play in such a big event, how did that come about, what did you need to do to get the USA spot?
Easy question. At the time I bowled both World Cups, the US took Collegiate National Champions to represent us in competition. In hindsight I believe this was to respect the need for a true amateur.
Anyway, I found myself as a member of Northern Az. University's bowling team and made my way to Nationals to represent NAU at Louisville My. And I won! I thought that was it. NAU wins. Cool. It was then Ed Baur the tournament director asked if I was ready to represent America in the Cup. I was like "are you kidding?" I then asked was this originally the Coca Cola World Masters in Dublin, he said yes, and the story line began. I was astounded.
As the story went I finished 17th in Jakarta, but came back to repeat as the Collegiate Champion the following year in Memphis Tenn. To say I went to New York on a mission would be an understatement!! I was graduating and this was my last shot. A special shout out to NAU and the Lumberjacks bowling team members, and my coach Walter Killeen for making it possible. I am equally proud to be back to back Collegiate Champion from NAU as the Cup champion. It remains an improbable fact.

What experience and wins had you had up to this point?
Up to that point I started bowling as a kid in Dublin in youth events. Then bowled youth leagues in Seoul Korea, then Washington DC. (Dad was in the Military) I won a number of youth events, and was on various All Star teams. Went to NAU where our team was a force in the Southwest US, and won a variety of Collegiate events. I of course had under my belt the 2 Collegiate Championships, had won a number of Flagstaff City tournament titles, and other Arizona events, in team, doubles, singles, and all-events categories. I had also been to a Team USA trial.

Qualifying in the top 16 in seventh place and improving to first for the top 8 you had a mixed event, how nervous were you being this World Cup was in your home country?
Truthfully I really was not nervous at all. I got all that out the prior year in Jakarta and was now familiar with the format, and all the ensuing hoopla associated with such a huge event. As I said, I came with one thing only in mind. There was some curve ball's thrown as the host country competitor I had some additional duties and obligations to perform. No big deal really as I grew up learning how to accommodate others and it was fun really. Have out tickets to a Foreigner Rock Concert, and a Rangers/Islander hockey game (What a blast), both at the Garden. Did some greeting and speaking, but this actually made me comfortable. Welcome to my house, so to speak.
I struggled a little bit early, with the fear of the first cut lingering from the year before, but once past that things went better, then exactly the way I hoped towards the end. This time was different. I wore the flag. I did not let the flag wear me! That being said, New York is not a city that embraces second place, and I received much "friendly advice" throughout the event. All well intended and well taken. I'm still the guy who had to throw the ball. I'm still convinced that if I did not win the fans would have made my departing flight immediate, but having won I became the opposite. I was New York's favorite Son. I had arrived and got my 15 minutes of fame as Andy Warhol describes. Gotta love NYC!!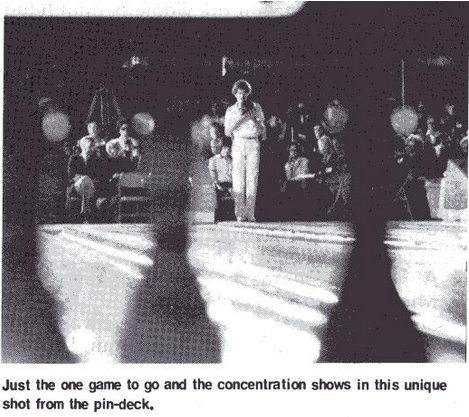 Tell us more about Dublin and growing up as a Service Family child, has that travel and World experience in life made you who you are now?
Growing up in foreign countries as an " army brat" indelibly shaped and in many ways defined what my future would be like, seemingly more now than ever. I was fortunate in that my Father had Embassy duty, which allowed his tours to be accompanied. I was born in London, lived in Karachi Pakistan, then Khartoum Sudan, Dublin Ireland, the Seoul Korea. Returned to my home country to reside at the age of 14. In some ways I was a stranger in my own land, but adapted quickly as that is a learned behavior as a traveler.
I was raised with a no nonsense sense of expected behavior, both designed to represent the best of who we were, and a clear cut respect of where we were, and the people and customs came first. When in Rome, do as the Romans do, so to speak. Some places were tough, Khartoum comes to mind, some very war ready, Korea came to mind. As a child really I loved them all, especially Dublin. Dublin was the only place where I was tossed completely in the mix. Irish school, sports, and life. Became handy at soccer, cricket, and rugby, and learned to bowl at Stillorgan bowl, the first center there. I loved it despite being known as the American kid in Ireland. To date myself, I was there when Kennedy was shot.
Seemed like it was the Irish President given the love the Irish had for him. So that feeling of love for others and respect for cultures and people's has been bred into me. The desire to be helpful to those with less, as we have abundance, is ingrained. It defines my nature, and is how I live life today. To be humble, be of service. Everyday is a great opportunity to make a positive difference in life....somebody else's!!!

Yes Jakata the year before did not go to plan finishing 17th and New York started better as you qualified in 7th in the round of 16 and up to grab the top seed place in the last 8. How did you see these rounds?
In New York I was familiar with the format, and had a better "feel" for what to expect. I had no real concern or worry that I could not get it done, but still had to do it. There was a slight lingering anxiety from missing the first cut in Jakarta, but having made the top 16 in New York, then the next cut in 7th, I knew then it was time to give it all on every shot, which I was able to do.
Knowing we dropped pin count after every round was to my favor, as my goal was to make it round by round. You cannot win in early rounds, but can lose if you if you throw caution to the wind early. That effort was saved for the round of right when there is no tomorrow, and worked like a charm as I gained the top seed for the first ever World Cup stepladder final. A concession for American TV.
So onto the final and a match against Manny Magno from the Philippines in front of a massive home crowd, I guess as bowlers we all dream about something like that happening to us, but here you are and it is happening to you. Blow by blow how did it go?
You are right, I was right in the spot I had hoped to be, but at the same time in uncharted territory for me. The weight of the match dawned on me as there was time between the round of right completion and "the show" that afternoon. The tv four were given some instruction on what to expect by the producers of USA Network, a then fledgling cable company. Phil Esposito from PBA telecasts have our orientation.
The pair was set up and the crowd poured in and was larger and more animated than I expected. They were there to see me win, that was the feel. I just tried my best to focus inwardly on the need to throw one game the best that I could, leave nothing on the lane. Second place was something unimaginable, but possible. The brightness of the pair from the lights was eerily foreign to me. It felt like everyone could see you breathe. With the stepladder format I had no way to know who I would meet. In my mind the one who gave me some trepidation was Glenroy Saunders of Bahama. He was the only lefty, tall, strong athletic, with a great game and appeared to fear nothing.
As I practiced Manny got by him, moved to the title game I moved to the pair, took my practice, received the well wishes, absorbed the magnitude of the moment alone in my thoughts, shook hands and it was on with a roar. I threw first and finished last, a preference I have to this day. It's best to start with a bang, and have the ball in hand at the end if need be. My first shot was fast, leaving the 2,4,5 and I gulped but made the spare. Manny seemed tight also and opened with two marks with no advantage. My second frame was way to amped up and I flagged the headline right for another 7 count, and again made another nerve racking spare.
The building seemed anxious, I know I was, but told myself to relax and I did, trusting my shot and three a smash strike. The place roared, and I felt better. Manny in frame 3 and 4 marked but still looked a little off, but we were still basically tied. With the strike up I knew the time was golden to go ahead and get early pressure. I threw two more buried strikes, went up 20 in the fifth. The crowd goes nuts, I feel strong, and I believed then Manny had to feel it. Time on my side. Not sure what he did but he made two decent frames, but no double, and I could go a long way to press it to a math limit. I did not. Good shot in the sixth, but no 4 bagger, made spare, then followed with an inconsequential spare in the 7th.
As Manny steps up I'm thinking he needs to go now, and I think he marked, not sure. In the eighth I think he's got to strike, throws a good shot but leaves a 5,7 split weak. I think he's done, but he makes it! I'm like wow! I'm determined to leave no room to come back and throw two more buried strikes in frame 8 and nine, the crowd goes ballistic, and as I sit to wait I realize that Manny needs to go off the sheet, and I have to open in the tenth. Two things I did not believe would happen especially the latter. When Manny failed to strike in the 9th. It was over with me shooting down waiting to finish. The reality rolled over me in waves.
Manny finished up, we hugged, shook hands and I finished up with a mark and full ball with some fistpumps to a now rowdy crowd. I was stunned. What seemed like a journey from Ireland to Jakarta, to NYC in the Garden spanning 17years had come to an end. No words can describe it. Ecstatic really isn't close. The celebration began and New York City opened up like a flower, showering me with love and appreciation!!!
Post World Cup, where did life take you in bowling and work terms?
Life post World Cup has been a long journey to where I am today. In many ways it defined my life in terms of both my employment, on a personal level, and the game itself has been an integral part of my life, and remains so today. Not all was easy, and not all choices the best. Have had enormous highs, and near tragic lows, which many second chances and personal redemptions which define who I am today.
When I gained victory I had some great career opportunities offered as a new graduate, but decided to reach for the brass ring offered, and accepted a 4 yr. Sponsorship to bowl on the PBA tour as a resident of Flagstff Arizona, my University town. Although I had the respect of my fellow players, my career was not very remarkable, and I felt despite some encouraging high results, and flashes of talent, I never felt my full talent was achieved. Lots of reasons may have entered into that, which in hindsight are not important, including the fact I was having way too good a time. Was very popular, which may have contributed to a large sense of entitlement, with some ego and pride, that contributed to some riotous lifestyle habits that caught up with me years down the road.
I loved life, people, and bowling, and all that the world offered up to me, perhaps too much so. I continued bowling beyond the PBA full time, bowling all kinds of events, locally, State,and National, and occasional PBA events to this day. I have amassed numerous City Titles, multiple State titles in Arizona, including 3 State Masters titles, and am a Member of the Flagstaff City and Arizona State Hall of Fame.
I have won many local, regional scratch events, and participated in 29 USBC Nationals, doing well, and around 15 National Masters with some high finishes, with 9th. Place my best at age 48. It has remained true that my best bowling has been in representing others, and the USBC remains my passion, and I have the highest regard for the PBA now home for the greatest in the world.
When I left the tour around age 30, I continued to bowl as mentioned above, and over time have amassed 30 300 games and 17 800 series along the way. When I left the tour there was a void in life I found hard to fill, and rooks interesting jobs that compensated well enough, but nothing that felt like a career move, and of course continued to bowl whenever possible. I did endangered species field work for several years, fascinating work, then followed that as an equipment operator for several years in Flagstaff.
I then moved to Prescott Az in the early 90,s to help out my parents navigate what was then thought to be a fatal cancer diagnoses threatening my Father. Helping them with family matters. With the blessing of the Mayo clinic in Pheonix, and great VA Dr's. at home dad survived an additional 10yrs. And we enjoyed the best, albeit sometimes difficult 10 years of our lives. It was awesome. We spent many vacations together going on family bowling trips. My parents loved the game, loved seeing all the players, and the players loved them. My mother passed in 2003, my Father late in 2004. During those times I occupied my time by spending a year managing newly opened Antelope Lanes in Prescott Valley as a startup. Once running well I went back to heavy equipment operation/foreman for a friend of mine.
When my parent's passed is when life took a dark turn. I had as I said always indulged in good times offered, which turned into self seeking pleasure, that bottomed out finally into an alcohol/ substance abuse situation, and once alone in the world my life spiraled out of control into a living he'll. An abyss. The bottom as they say. Looking back when I tell my story as I often do in the recovery work I am involved with now, I tell people the Scipture "What good does it do for a man to gain the whole world, only to lose his soul". That was me. I descended quickly through poor decisions into a legal morass, and an addiction problems that I could not navigate without help. For the first time since 7 years of age I quit bowling.
At age 50 I was compelled to travel to Colorado to resolve some legal issues and once here repurposed my entire life to have a future. It seemed life had come to an end. With my legal issues behind me I enrolled in a year long Faith based recovery program for alcohol/drugs and brokenheartedness. I qualified for all three!! It's funny to tell you this on Easter day, because that's how with God's grace and much work my life was resurrected. That's God's way, and in many ways the American way. Lifting up those who are down, and giving second chances. As a result, starting again with nothing, I have a brand new life, better than ever before. I am coming up in 3 weeks on 10 years of sobriety.
I have been working for 9 years for Springs Rescue Mission, mentoring other men in the program I graduated from, doing outreach for the homeless and those less fortunate in Colorado Springs.
In addition to this I run sober living homes for men here in Colorado Springs, and serve as a Board Member for Homewards Pikes Peak, a homeless outreach nonprofit. On weekends I volunteer to take recovery programs into the Colorado prison systems.
I also serve as the treasurer of Living Branches Community Church, a new church my friend Pastor Jack Garcia and I founded. So I am a busy, and extremely happy man today, and could not ask for a better life than helping others. Many helped me in my time of trouble, and I am humbled to have the chance to do the same. As to bowling, it's funny, the day my Dad passed in our last talk he said he did not know what was going on with me but that "I needed to return to the game that I loved, and loved me". I promised him I would. I have. After four years off a Pastor here in the Springs googled me, and recruited me to bowl on his team and I said I would for fun only. Second night I shot 300, so much for anonymity.
So it appears now that there is life after 50, and I have been doing some senior bowling events. Since coming back with this second life chance I won a Colorado State singles title, several senior scratch event's. I am most proud of being recently (last week) crowned the Pikes Peak Senior Masters Champion for the 4th. Time. This year is made sweeter by the fact I am recovering from open heart surgery and colon surgery in the last year back to back. I also use the game now to help young people with addiction problems by taking them bowling and getting them out of their heads. It's funny because they don't know me and once I wear them out a little bit, we can talk, and maybe get something done. So I will be off to Vegas in June for the USBC Senior Masters, representing Colorado Springs, seeing my old buddies again.
Who knows. Anything can happen. It happened in 1981 when it was considered improbable. Regardless I have returned to the game that I love, and loved me. Happy redirection day Dominic. Be blessed my friend + I promise the next answer will be shorter.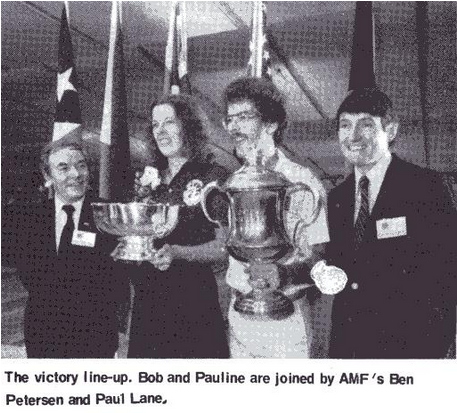 What is it about the Bowling World Cup that makes it so special to so many?
The World Cup is the most premier singles bowling event on the planet. It has a long uninterrupted history, and is staged continuously throughout some of the most magnificent venues, in countries throughout the globe. As the World evolved and the game proliferated it is blessed with increasing global participation. The format is grueling and lengthy and allows only for the best at the time to rise throughout the week. It is the only event that mimics the Olympic ideal of Nations against Nations on the field of competition, rather than the sad fields of battle. It allows us, the World, to show the best of who we are as a diverse people, and as competors. It is the greatest and only true World Championship our sport has to offer. Best spectacle I've ever seen, and am blessed to be a part of!!

Finally Robert, why should people try bowling?
My favorite quote is "You shall know the truth, and the truth will set you free". Great last question, which by the way I am answering while bowling league. People should bowl ultimately because it is a tremendous family game. You can play from the time you walk until you drop. Children with grandparents, fathers,sons,mothers, daughters, have the chance to have fun, complete, and play together. It's a physical activity that is healthy and exercises both mind and body. Anyone can play, and compete.
I have enjoyed time on the lanes with the blind, people in wheelchairs, etc. As art imitates life, and life imitates art, bowling can be a lesson in life. At times you can be sloppy, lackadaisical, or careless and seemingly be rewarded. And sometimes do your best, give all you have, and your efforts thwarted.
Like Life. In the end patience, pure effort, and hard work pay off, and your reward is accomplishment. Perseverance and character development are byproducts of participation. It is largely economical and accessible to large numbers. The sport offers a very attractive competition structure, starting again with youth bowling programs.
Here in the U.S. Collegiate bowling is highly developed, offering a gateway for higher learning/scholarships etc. And represents a clear pathway here for International play, via team USA, an possible World Cup participation. The PBA is cluttered with former Collegiate players and now International stars from around the globe. I hope it soon returns to the Olympics. In a nutshell, the game is fun.
Interview by Dom Gall
---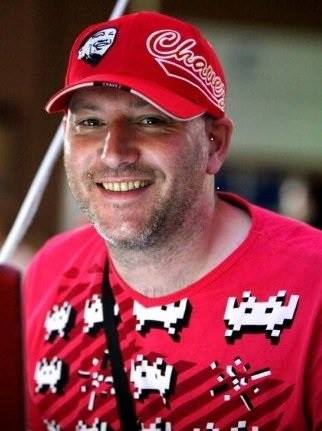 Dominic Gall is a former bowler and founder and content manager for Talktenpin.net since its birth in 2006.
He has reported, Interviewed and Live Streamed many tournaments Worldwide and in 2013 formed the UK
Tenpin Hall of Fame. Collaborating with QubicaAMF on the World Cup since 2015.
"To be a part of the history in a small way is something special."
2017/05/09
ABOUT QUBICAAMF WORLDWIDE
QubicaAMF is the largest and most innovative bowling equipment provider in the world with 600 employees worldwide. We build and modernize more bowling entertainment centers than any other company in the industry and have an installed base of more than 10,000 centers in 90 countries. The company has a sales and distribution network with worldwide reach and maintains the largest R&D team for electro-mechanical products, software, electronics, and entertainment systems in the industry.
QubicaAMF has over 100 years of experience and can provide the perfect combination of bowling equipment, products, and services for new or existing bowling entertainment centers, FECs, Cinemas, or any other facility in the hospitality, retail, or restaurant industry. Our ongoing mission is Making Bowling Amazing. We are convinced that bowling has so much more potential to attract and entertain even more people. With our products, we will help our customers fully unleash that potential.
The company has U.S. headquarters in Richmond, Virginia and European headquarters in Bologna, Italy.