News
Bec Whiting to represent Australia in Hermosillo - interview
"One of the hardest things is not being tempted to buy a new ball every week. There are so many great rocks out there at the moment."
First of all Bec, Congratulations on representing Australia again the the Bowling World Cup in Mexico. How does it feel to get another chance?
It feels great. I absolutely loved going to the World Cup last year and was over the moon when I was able to get over the line to win the spot again for Australia.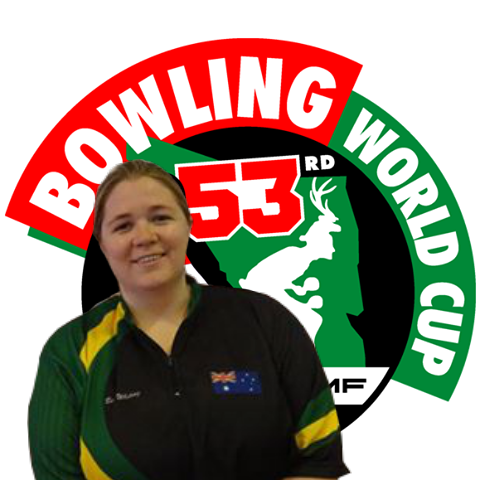 We have to say in Shanghai last year things were looking good early on on difficult conditions. A 279 in the first block placed you high but block two you really went for it. Can you tell us how you thought 2016 went?
Overall I was pretty happy with my performance. Although the weather played a huge part on how the pattern was going to play each day, I really enjoyed the challenge.
It has made me a stronger bowler and even helped me win a couple of medals for Australia at the Commonwealth Champs that took place in Johannesburg just a few weeks after the World Cup.

Heartbreak towards the end, you begain to drop in the last 8 winning only two games and the last three games probably your worst all week. What did you take away from this so that you are stronger in Hermosillo?
Unfortunately matchplay didn't go my way and l lost a few close encounters.
The pattern really showed me how much more versatile my release needs to be and also to trust myself when I need to make a ball change or a big move left.

Overall how much did you enjoy bowling in a World Cup?
I honestly really loved it. The World Cup has to be one of the friendliest competitions going around. I made quite a few new friends and I was also able to catch up with some old ones too.

So onto Mexico now, what training is planned for the long format?
For me I will be hitting the gym pretty hard over the next 6 months to make myself physically strong for the long formats.
On the lanes I will be working closely with my coach/ball driller to ensure my game is versatile enough to play all different parts of the lane.

Aussies are getting out there in the World now and to be honest have done for many years, A country with some big names in World bowling despite the distance from other countries. Do you plan to get out in the more like Belmo and Sam Cooley, maybe first to Asian events then Europe?
Unfortunately everything is self-funded in Australia so a full time job is needed to be able to travel to all the different tournaments.
I am hoping to head over for a couple of PWBA events in 2018 and go from there.
I was lucky enough to travel to the USA, China and Johannesburg in 2016, so its definitely made me hungry for more international comps!
The power of branding does work as you saw an AMF logo advertising in your local Shopping centre and decided to give bowling a go, why has this sport got as serious as it has for you in life?
My coach had a lot of belief in me from the start so I think that definitely helped me believe in myself and that I could go far in this sport. Also being able to travel around the world doing something I loved is pretty amazing too!
What have you won in your time as a bowler so far, Last we read it was over 30 titles including 11 300's?
I have had a lot of success in my 16 years of bowling. Have managed to add 3 300's to my total over the past 6 months and also a couple more titles. Our national tour started again for 2017 in January and I was able to win the Fishing World Classic in Darwin for the second year in a row and just on the weekend I won the Vic150 which was held in my home town of Melbourne.
Back in November (just after World cup actually) I won two silvers and a bronze medal for Australia in the Commonwealth Championships in Johannesburg.

Your brother Matt was a big character in Shanghai, falling in love with the historical romance and excitement of the event and the whole family Mum and Dad were there in support, It can be true the people who know your game the most are family, In something like the World Cup, if you do not have a coach with you, how important is that family bond?
It's super important to have that support crew riding every shot with you on the lanes. Being able to bounce ideas off my dad was good and they kept me in a calm headspace.
My parents will be coming with me to Mexico and I am hoping that one of my close friends who is also a bowler can come along too. He knows my game better then myself so it will be good to be able to bounce ideas off him and really give it a red hot go.
Winning the World Cup is I am sure a personal goal for you but what do you really want from bowling? Where do you want to go in the sport?
I would love to one day win a PWBA title and also a gold medal for Australia at the World Champs.

A chance here Bec to thank a few people who have helped you to where you are today, who gets a shout out?
Oh gosh I hope I don't miss anyone out!
Firstly I would probably thank my first coach Wayne Parlby, he is the one who got me into the serious side of bowling and really had a belief in me, he obviously saw something special and I am glad he made me fall in love with this sport.
The other group of people who have had an impact on my game in recent times would be my current coach and ball driller Adam Hayes and the support crew at New Era Bowling (they know who they are). They have really stuck by me the past 18 months and shared all their knowledge with me, especially Adam.
Lastly I would probably give shout outs to some of the best female bowlers Australia has ever produced in Carol Gianotti, Ann Maree Putney and Jeanette Baker. These ladies helped me quite a bit when I was making my appearance on the international stage and taught me how to handle the tough situations, especially AMP who had a huge impact on my game. I am lucky enough to call them all good friends as well.
With Jason Belmonte now World famous i the sport for rolling two handed, have you given it a try and why do you think we are not seeing too many two handed female bowlers yet?
I have tried it in practice but I will 100% be sticking to one handed!
We probably don't see many two handed female bowlers because we are not as strong as the men.
In a World it seems with new bowling balls every week how do you decide on equipment? Are you are brand loyal or do you freestle with many rocks, What's currently in your bag?
One of the hardest things is not being tempted to buy a new ball every week. There are so many great rocks out there at the moment.
Up until 2017 I was freestyling and had a range of brands in my bag but I was lucky enough at the end of 2016 to pick up a sponsorship with QubicaAMF Australia.
Now I use Columbia 300, Ebonite and Track gear and I am absolutely loving it!
Currently in my bag I have Columbia 300 Tyrant, Columbia Sideswipe Solid, Columbia 300 Impulse Solid, Columbia 300 Tyrant Pearl, Columbia 300 Swerve, Track Cyborg Pearl, Track Tundra and Track Kinetic. Obviously I don't take all these to tournaments and route depending on the condition.
Dream question as we get near the end of this interview Bec, You find yourself in the final of the QubicaAMF Bowling World Cup in Hermosillo, Mexico. Who would be that dream final against?
Oh now that's a tough question!
I am going to go with Lisa John. She is such a nice person and really makes things fun on the lanes.
Everyone loves a good battle of the ashes right?

Finally, Why should people try bowling?
Because although it can be frustrating at times, it is a super fun sport and you get to meet some really amazing people around the world.
  Interview by Dom Gall
---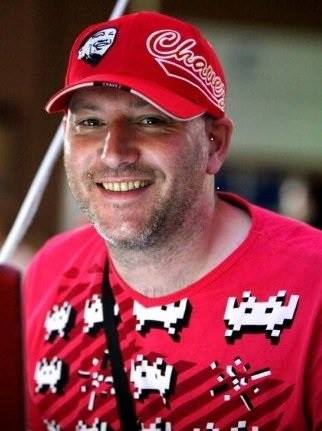 Dominic Gall is a former bowler and founder and content manager for Talktenpin.net since its birth in 2006.
He has reported, Interviewed and Live Streamed many tournaments Worldwide and in 2013 formed the UK
Tenpin Hall of Fame. Collaborating with QubicaAMF on the World Cup since 2015.
"To be a part of the history in a small way is something special."
2017/04/19
ABOUT QUBICAAMF WORLDWIDE
QubicaAMF is the largest and most innovative bowling equipment provider in the world with 600 employees worldwide. We build and modernize more bowling entertainment centers than any other company in the industry and have an installed base of more than 10,000 centers in 90 countries. The company has a sales and distribution network with worldwide reach and maintains the largest R&D team for electro-mechanical products, software, electronics, and entertainment systems in the industry.
QubicaAMF has over 100 years of experience and can provide the perfect combination of bowling equipment, products, and services for new or existing bowling entertainment centers, FECs, Cinemas, or any other facility in the hospitality, retail, or restaurant industry. Our ongoing mission is Making Bowling Amazing. We are convinced that bowling has so much more potential to attract and entertain even more people. With our products, we will help our customers fully unleash that potential.
The company has U.S. headquarters in Richmond, Virginia and European headquarters in Bologna, Italy.