News
Pakistan's Sardar Ahmer Abbas Saldera - Interview
"My goal is to spread the sport of bowling all over Pakistan and help give enough facilities to my young upcoming bowlers which I couldn't get as a junior."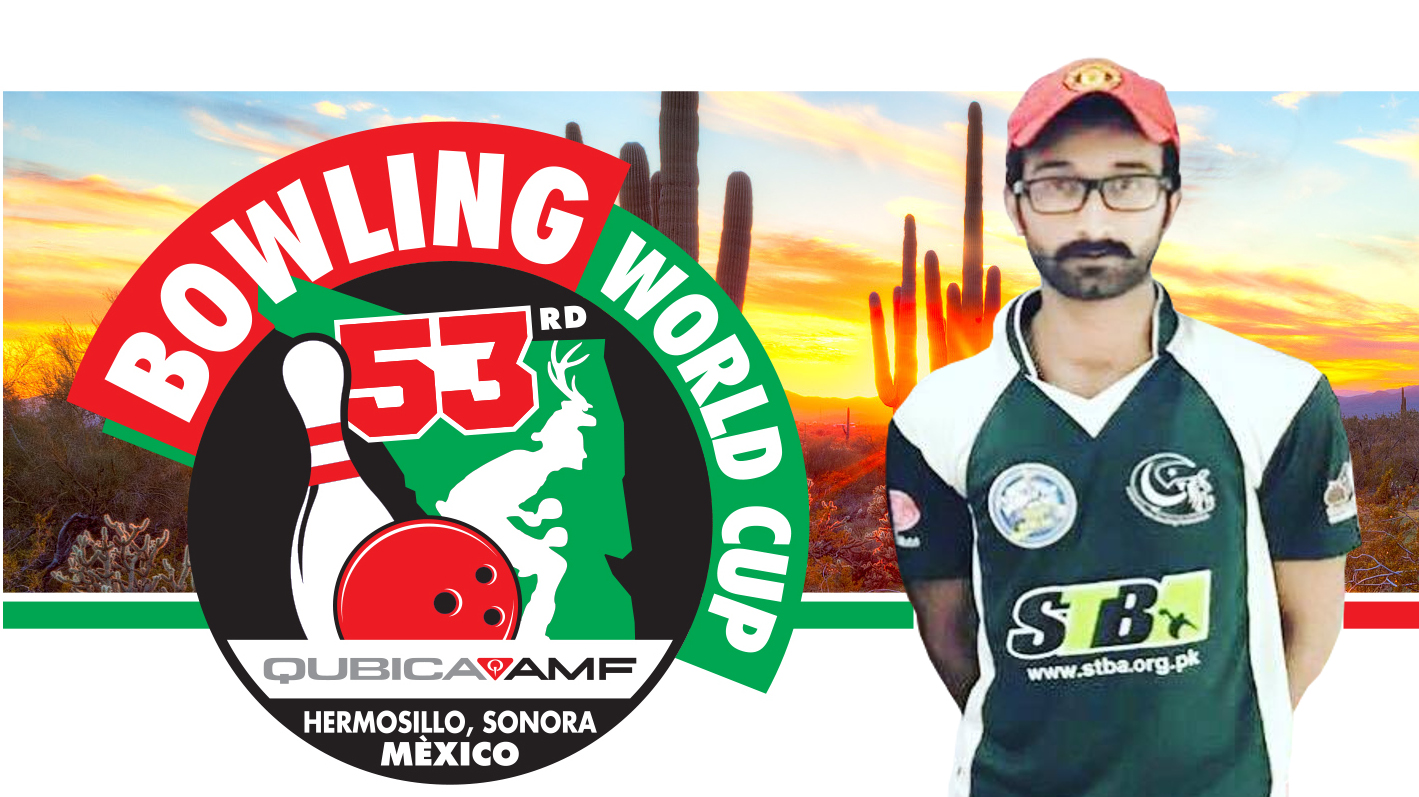 Congratulations on your participation in Hermosillo, how do you feel about the upcoming tournament? 
Thank you very much. First of all I would like to thank my Parents, Federation and Association for believing in me and choosing me for the QubicaAMF World Cup and QubicaAMF for providing such a great platform where we can perform and prove ourselves. I feel pretty excited to be representing my country Pakistan in the World cup Its a pretty big achievement for my country and me.
What training will you now do in preparation? 
Well I cannot do much of training as in Pakistan we don't have an oiling machine so we have to play on dry lanes or if we are lucky we get oiling done manually which is not helping much.
So yeah I will arrive a day or two earlier and try to adjust myself on the oil there in a day. Plus we dont have a pro shop nor a driller in Pakistan so I would get my equipment from there first I would have to play from my past experience in international championships.
You have already identified areas you will work on for Mexico right up to the start of the event, will you do any fitness training?
Obviously fitness is the most important thing in a sportsman's career. Same goes for me. I have never been to the gym but I do physical exertion everyday such and jogging and running which builds my stamina.
What would it mean to you and your country if you were to perform well in Mexico? 
Bowling is my passion and Pakistan is my motherland If i perform well in Hermosillo, there is nothing more important than that to me.
Part of the magic of the Bowling World Cup is the amount of bowlers from countries across the planet from big and small bowling nations. Winners can come from anywhere, What goal do you have for the tournament?
I just wanna perform better and build my country's reputation more than my own reputation in the Bowling World and I want to show the world that Pakistanis are most friendly people in the world and the most caring. Winning is not everything, trying hard and giving your best is.
I am the only one to score a 300 in Pakistan My goal is to score a 300 in the World cup.
About the 300 game and the first one for Pakistan, can you even explain what this meant to you and indeed the country?
It was an unforgettable moment and a great achievement for me and my country as it shows that we are very much capable of doing what the rest of World can. Plus we did it without oiling and major facilities.
Do you have a favourite ball at the moment and what will determine your selection for Hermosillo? 
My favourite balls are a few, Storm lock, Global 900 Nuts, and Dare Devil, but now I can't find a nuts so I would have to refer the ball according to the oil pattern as it is there in Mexico.
The World Cup is a chance for many players to not just bowl in a new country but to visit the delights the host nation has to offer, will you find time to explore Hermosillo? 
Of course I will discover Hermosillo but only after I am done with my duty and official games.

You have made great progress in Pakistan, winning many events as you improved, are you now ready to test yourself more internationally? 
I have practiced really hard, even though we are not provided with enough platforms but we have got a lot of talent and tons of potential. We will try our level best.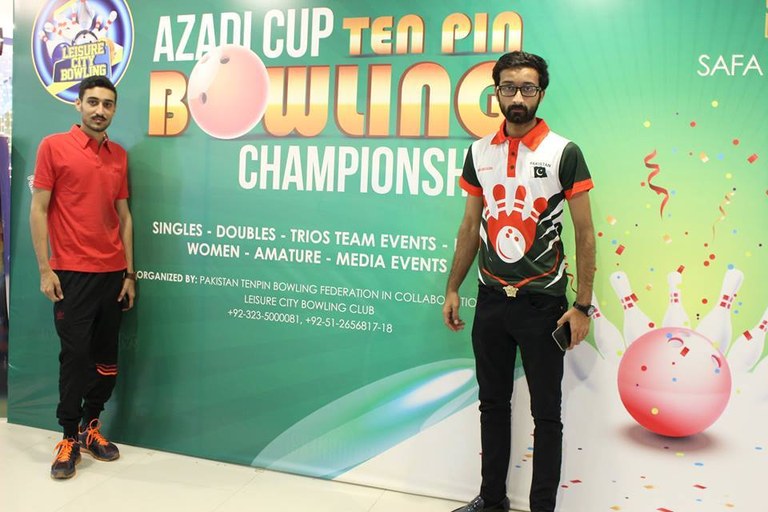 Where did bowling start for you?
I started bowling for a really different reason than others. I went to a bowling alley where senior bowlers of Pakistan were playing and people were gathered around them cheering for them. That gave me motivation and I wanted those cheers for me one day. So i never gave up, practiced really hard and here I am... Top seeded bowler of my country.
There is no game like bowling. No game which gives me this much excitement and concentration. There is no game better than this to me. Yeah bowling is in my blood now.
How have you taught yourself to bowl, do you like many bowlers use the internet to learn?
I have had no coach. Untill now I have not taken coaching, so you can say that youtube was my coach. If I used to make mistakes, my father would correct me even though he has never bowled in his whole life.

Do you have any favourite bowlers you like to watch?
Even though I'm a single handed bowler still I love to watch Jason Belmonte play. Plus I love to watch Stuart Williams play.
When you are not bowling what takes your time with work and spare time, I believe you have just opened a new business?
I am a landlord so I have to give time to my agricultural lands as well, which is a good 13 hours drive from my city. The name of my royal tribe is "SALDERA" Plus I have recently opened a restaurant of mine "Cafe Envo", the most important though is my family. When I dont bowl.. I give priority to these important things in my life.
What goals do you have for yourself in bowling? 
My goal is to spread the sport of bowling all over Pakistan and help give enough facilities to my young upcoming bowlers which I couldn't get as a junior.
Finally Sardar, I have to ask, every photo I see you in you have a baseball cap on, Why is this?
Haha I like to wear red caps during playing and interviews as I think it's good luck for me. The meaning of my name is also the red colour. 
Interview by Dom Gall
---
Dominic Gall is a former bowler and founder and content manager for Talktenpin.net since its birth in 2006.
He has reported, Interviewed and Live Streamed many tournaments Worldwide and in 2013 formed the UK
Tenpin Hall of Fame. Collaborating with QubicaAMF on the World Cup since 2015.
"To be a part of the history in a small way is something special."
2017/08/29
ABOUT QUBICAAMF WORLDWIDE
QubicaAMF is the largest and most innovative bowling equipment provider in the world with 600 employees worldwide. We build and modernize more bowling entertainment centers than any other company in the industry and have an installed base of more than 10,000 centers in 90 countries. The company has a sales and distribution network with worldwide reach and maintains the largest R&D team for electro-mechanical products, software, electronics, and entertainment systems in the industry.
QubicaAMF has over 100 years of experience and can provide the perfect combination of bowling equipment, products, and services for new or existing bowling entertainment centers, FECs, Cinemas, or any other facility in the hospitality, retail, or restaurant industry. Our ongoing mission is Making Bowling Amazing. We are convinced that bowling has so much more potential to attract and entertain even more people. With our products, we will help our customers fully unleash that potential.
The company has U.S. headquarters in Richmond, Virginia and European headquarters in Bologna, Italy.