News
Musharraf Hossain Ahmed - Bangladesh
"Bowling is a beautiful game. It requires to focus on a target with dedication and perseverance which is also required in our life too."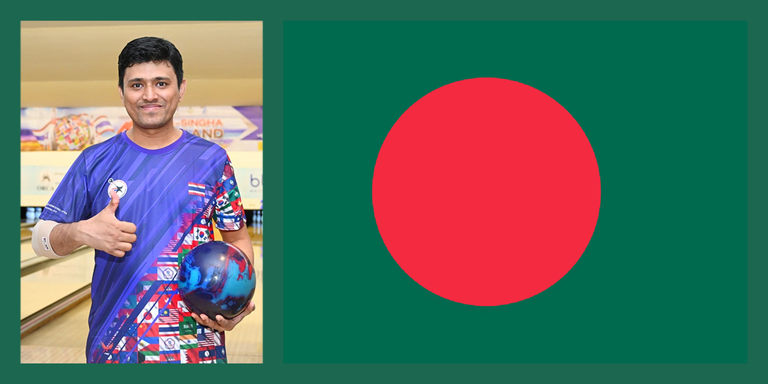 Welcome to the Bowling Cup, The second time your country has entered a bowler. What does this achievement mean to you?
Possibly this is my greatest achievement. I am really proud to get the opportunity to participate in the bowling World cup and also to get the opportunity to represent my country Bangladesh.
You join a global family of bowlers looking forward to meeting you on the lanes, How excited are you to join them?
It is really an exciting time for me right now. To play with the best players all around the world in such a big event and to make a good relationship with them is a great opportunity for me.
Where did bowling start for you and why your determination to play in the Bowling World Cup?
I have started playing bowling around 20 years ago and this is not my hobby, this is my passion. It was my dream to play in the bowling world cup and finally my dream is coming true. Even though bowling is not that popular in my country, my participation in the world cup has come like a storm and all the media is focusing on this achievement. As a result, so many players will start to play this beautiful game and soon, it will become a popular game.
It is fantastic you are getting media for your trip to Indonesia, If you could explain to your country why they should bowl, What would you say?
Bowling is a beautiful game. It requires to focus on target with dedication and perseverance which is also required in our life too. So I want to say that our country should play bowl at the global stage.
Twenty years is a long time and amazing to see you now rewarded for your passion to participate in Indonesia for your country. How have you learned to bowl over the years, has it just been by practicing, reading or learning from the internet?
Obviously,  I learned to bowl by practicing. About  ten years before I have a Bowling team. I practiced bowling with my team and also play many indoor tournament. Unfortunately, my whole team mates can not continue this game for many reasons. But i would also like to add my sheer determination and passion for the game that have been driving me forward with this game for the last 20 years in spite of facing so many obstacles down the line, especially when a country like mine doesn't have a bowling friendly situation as yet.
This is not the first time you have been the first for your country though as you qualified to represent Bangladesh in the Asia Pacific Masters Games in 2018. How was this experience for you?
Unfortunately, we don't have any bowling federation in our country and till now, arranging money is the biggest struggle. Without a sponsor, it was hard me to continue. But, I was adamant with my passion and somehow, I was always able to arrange what I needed.
Bowling is still growing in new nations, how many bowling centres are there in your country and are more beginning to bowl in your country?
Right now, there are five bowling centres in our country. But, the good news is that a few more is opening soon and one of them Jamuna Players Club is surely going to be a world-class bowling club having 20 bowling lanes.
Finally, we look forward to meeting you in Palembang, has your practice and training been ok or are you just too excited to get started?
I have been practicing and training harder than ever before and I am equally excited to be able to participate in the tournament. I can't wait to start the tournament on a good note.
Subscribe to the QubicaAMF Youtube Channel.
Interview by Dom Gall
---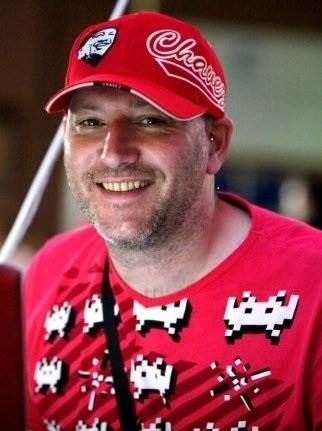 Dominic Gall is a former bowler and founder and content manager for Talktenpin.net since its birth in 2006.
He has reported, Interviewed and Live Streamed many tournaments Worldwide and in 2013 formed the UK
Tenpin Hall of Fame. Collaborating with QubicaAMF on the World Cup since 2015.
"To be a part of the history in a small way is something special."
2019/10/18
ABOUT QUBICAAMF WORLDWIDE
QubicaAMF is the largest and most innovative bowling equipment provider in the world with 600 employees worldwide. We build and modernize more bowling entertainment centers than any other company in the industry and have an installed base of more than 10,000 centers in 90 countries. The company has a sales and distribution network with worldwide reach and maintains the largest R&D team for electro-mechanical products, software, electronics, and entertainment systems in the industry.
QubicaAMF has over 100 years of experience and can provide the perfect combination of bowling equipment, products, and services for new or existing bowling entertainment centers, FECs, Cinemas, or any other facility in the hospitality, retail, or restaurant industry. Our ongoing mission is Making Bowling Amazing. We are convinced that bowling has so much more potential to attract and entertain even more people. With our products, we will help our customers fully unleash that potential.
The company has U.S. headquarters in Richmond, Virginia and European headquarters in Bologna, Italy.