News
Malta is in with Sue Abela for the 53rd! Interview
"I remember that I won the right to represent Malta in 1987 World cup Malaysia. I went with a house ball. I finished in 14th place."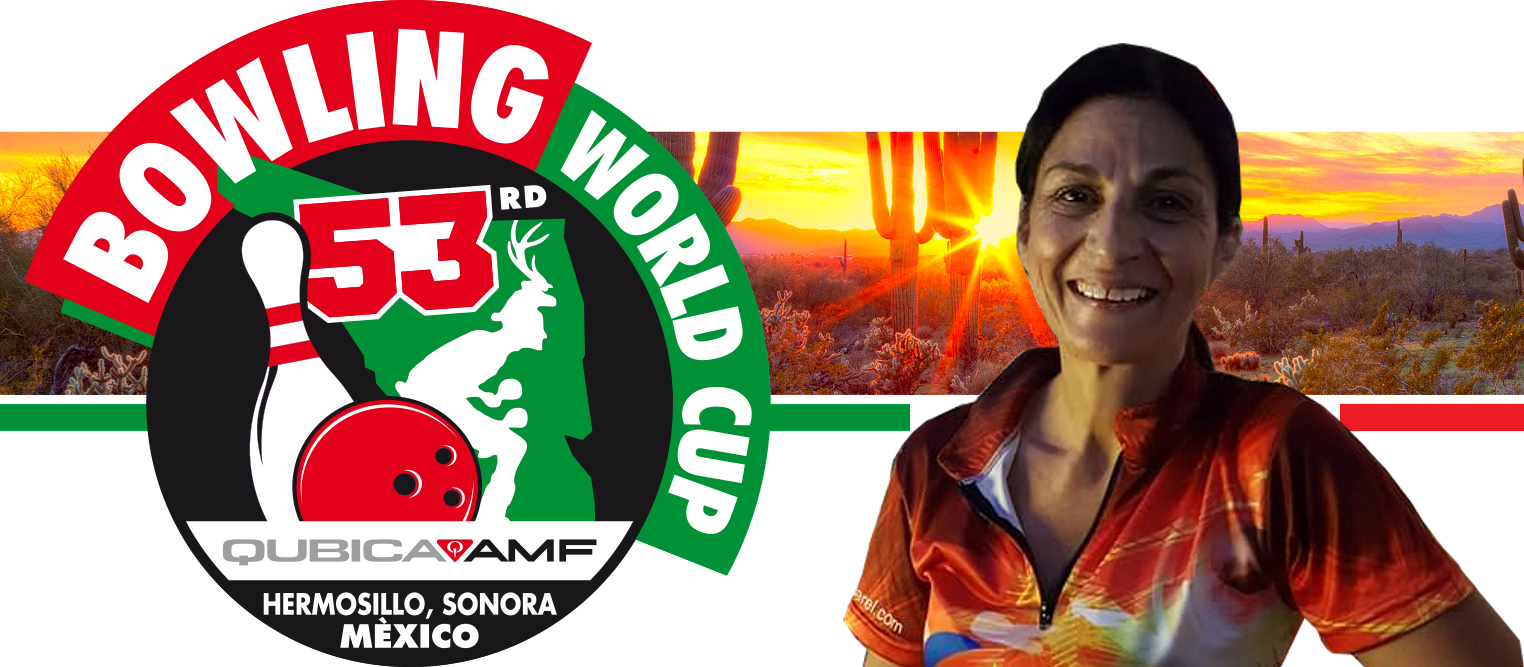 When and where did you first encounter bowling?
First time was in Malta, at Msida there was a 10 laner. I was 15 years old went down for fun.

What then made you take it up as a sport?
When I was young I played different sports. When I trying bowling I was quite good at it so I gave up netball for bowling because the tournaments used to clash on the same day.

Can you remember your first game and ball you had?
Do not remember the first game but I remember that I won the right to represent Malta in 1987 World cup Malaysia. I went with a house ball. I finished in 14th place. Came back with the Black Rhino.

Who has helped you improve and which players have you looked to for advice and help?
We have had maybe 4 coaches in Malta, the only and best one that helped me improve my game and win the European title was Christer Backe from Sweden. I have been to Kegel and there was a Norm Titus (good friend of mine now) and also Steve Padilla they both helped me with my game.

You mention going to the Kegel Training centre, What's that like and how has it helped your bowling?
Kegel was great with the CATS and digital coaching and their coaches it took my game to a new level.

What does a game cost in Malta and do many Maltese people now bowl?
Opening bowling cost Euro 4.00 per game. League bowl cost Euro 2.30 per game. We are only a handful of players.
When we hold a tournament we will be about 14-18 players that is including both males and females. Usually the maximum women competing are 4. There are around 340 bowling members. People complain that it is too expensive to bowl.

Yes bowling is getting very expensive, How would you get more Maltese people bowling?
Our biggest problem is that the bowling owner has monopoly in Malta until we get more bowling centres.


What sort of things do you do before an event in the way of preparation and training?
I like to train on my stamina by going to the gym. I practice bowling mainly on Sunday and play twice in league during the week.

How will your training differ for Hermosillo?
I always do a 3 month program. I believe in tapering training, I train on technique with Rick on d lanes, then I have my physical train which in September I am taking part in the Sweden half marathon then I will do some mental training.

You played really well in the World Cup in Russia and lead the event for a while, Would you say this was one of your best performances for Malta?
Overall I would say yes this is one of my best performance.

What are your ambitions for bowling, Which events would you like to do well in?
I have two ambitions first to win a European medal again and second to make that top 8 in the World cup and finish in a good position.
How many games do you bowl in a week?
I bowl on 6 games a week in league. Train on Sundays so and maybe once a month a tournament. That used to be 15 games a week back in the past, I used to have more time and bowl a lot more.

Of all the players you have faced in events who has impressed you most and if you could bowl like any other player who would it be?
The one who impressed me the most was Cara Honeychurch from Australia. I saw her bowl a few timesand she was very impressive. Today if i could bowl like someone it would definitely be Kirsten Penny.

What do you do when you are not bowling, any other hobbies or interests?
I work from 8am-5pm five days a week. I work for a finance company doing fund accounting. One of my interests is I like to run.

Finally Sue, Why should people bowl?
It is a nice sport to socially, the versatility of the sport is great.
Interview by Dom Gall
---
Dominic Gall is a former bowler and founder and content manager for Talktenpin.net since its birth in 2006.
He has reported, Interviewed and Live Streamed many tournaments Worldwide and in 2013 formed the UK
Tenpin Hall of Fame. Collaborating with QubicaAMF on the World Cup since 2015.
"To be a part of the history in a small way is something special."
2017/08/01
ABOUT QUBICAAMF WORLDWIDE
QubicaAMF is the largest and most innovative bowling equipment provider in the world with 600 employees worldwide. We build and modernize more bowling entertainment centers than any other company in the industry and have an installed base of more than 10,000 centers in 90 countries. The company has a sales and distribution network with worldwide reach and maintains the largest R&D team for electro-mechanical products, software, electronics, and entertainment systems in the industry.
QubicaAMF has over 100 years of experience and can provide the perfect combination of bowling equipment, products, and services for new or existing bowling entertainment centers, FECs, Cinemas, or any other facility in the hospitality, retail, or restaurant industry. Our ongoing mission is Making Bowling Amazing. We are convinced that bowling has so much more potential to attract and entertain even more people. With our products, we will help our customers fully unleash that potential.
The company has U.S. headquarters in Richmond, Virginia and European headquarters in Bologna, Italy.