News
Libya to Tunisia: Story of Redha al Fezzani
Redha al Fezzani bowls for Libya, but there is more to the story that meets the eye. Check out his amazing story and how he overcame the Revolution in his home country of Libya and stands here today.
In 2005, the QubicaAMF Bowling World Cup in Ljubljana, Slovenia, welcomed a new country – Libya. It was at the time that the country was developing a new relationship with the West and Redha al Fezzani had become a bowling nut.
Redha lived in Tripoli where he ran his own company providing plush interiors for cars. And very successful it was. He bowled in Sabratha, just up the coast, famous for its stunning Roman remains. Redha was even looking into opening his own center in Tripoli.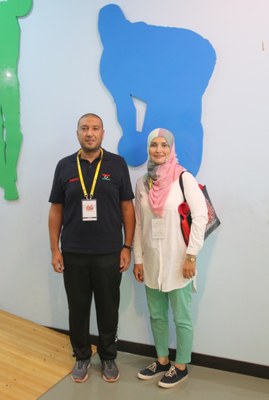 Following his recent marriage, he brought his lovely wife, Souhir, to the World Cup again during his next appearance in 2007 in St. Petersburg, Russia – and it proved a memorable event as they later discovered they were expecting their first child, a daughter. Their daughter Rawassi was born in 2008, and then along came another little girl, Rayen, in 2009. Redha came again to the World Cup in 2009 to Melaka and 2010 to Toulon.
Then the dreadful happened to the family. There was the revolution against the regime, and they had to flee, losing everything. Rawassi was young, looked at the pictures in the papers and thought the guns were toys. Redha and Souhir did all they could to calm her.
Souhir is originally from Tunisia so they upped sticks from Tripoli and went to Tunis. And he took care of his employees, hiring a minibus to get them all out.
.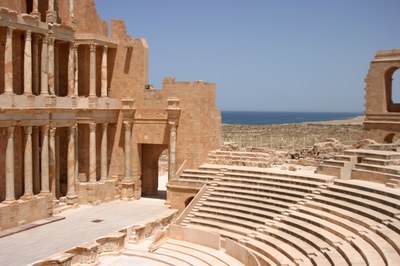 Redha now works for the Libyan embassy in exile in Tunisia, taking care of all the Libyan expats who now live there. He has been back to Libya, to get a new passport, but he now has full residency in Tunisia.
Luckily, they got to know the Mezious, Khaled and Hela, who themselves are bowling nuts and have been to the World Cup many times. They run the Tunisian Federation and Redha quickly got involved in the bowling scene in his new home.
Libya still has a recognized Olympic Association, so Redha can still represent his country at the World Cup and came in 2012, 2014 (to the 50th) and 2015. And of course, he's here now.
But the bowling center in Sabratha is no more – it was burned to the ground in 2011.
2016/10/18
ABOUT QUBICAAMF WORLDWIDE
QubicaAMF is the largest and most innovative bowling equipment provider in the world with 600 employees worldwide. We build and modernize more bowling entertainment centers than any other company in the industry and have an installed base of more than 10,000 centers in 90 countries. The company has a sales and distribution network with worldwide reach and maintains the largest R&D team for electro-mechanical products, software, electronics, and entertainment systems in the industry.
QubicaAMF has over 100 years of experience and can provide the perfect combination of bowling equipment, products, and services for new or existing bowling entertainment centers, FECs, Cinemas, or any other facility in the hospitality, retail, or restaurant industry. Our ongoing mission is Making Bowling Amazing. We are convinced that bowling has so much more potential to attract and entertain even more people. With our products, we will help our customers fully unleash that potential.
The company has U.S. headquarters in Richmond, Virginia and European headquarters in Bologna, Italy.