News
Day 2 Recap at the52nd QubicaAMF Bowling World Cup
As Day 2 comes to an end, we highlight all important items you may have missed. Find out who is in the lead for each group, and other exciting news from the 52nd QubicaAMF Bowling World Cup.
The men bowled first today at the 52nd QubicaAMF Bowling World Cup in Shanghai and again found scoring difficult.
Yan Korshak of Russia remains in the lead with a score of 2178, but Martin Larsen of Sweden, our runner up in Hermosillo in 2008, is now not far behind with 2152. The USA's Marshall Kent is in third with 2145.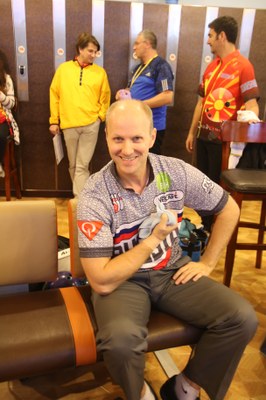 Again, only one player shot all five games over 200 and that was Hengki of Indonesia. His was the high set of the day at 1115, and he pulled himself up from 51st place to 12th overnight. Al Jabir of Qatar hit 1080 and now lies in the 24th spot at the halfway stage of the qualifying rounds. Yousef's 265 was the high game for the day.
Yan said afterwards: "I felt some pressure after yesterday, being in the top spot. And I found the lanes a bit harder, so I tried to concentrate on making my spares. I only missed one, apart from any splits."
Then on came the women, and they certainly showed the men the way. Four players from the first squad hit over 1100: Rebecca Whiting (Australia) 1122, Roberta Rodrigues (Brazil) 1120, Lara Posadas (Philippines) 1109 and Jenny Wegner (Sweden) 1108.
Not to be outdone, the second squad turned in some superb scores: 1164 from Bernice Lim (Singapore), which included the new high game for the ladies of 290, 1133 from Nadine Geissler (Germany), and 1166, high set of the day, from England's Lisa John which put her in the lead.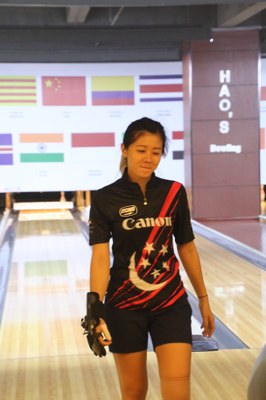 All Lisa's games were over 200, as were Nadine's and Rebecca's.
Lisa, who has known the disappointment of coming second in the World Cup – in Caracas, Venezuela 2006, said afterwards: "It was just one of those days when everything clicked and I got good scores. I had to ride it while I had it, as it might not be the same tomorrow!"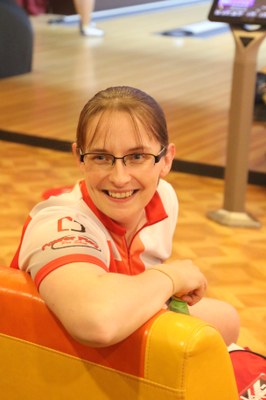 The cut for the top 24 women is 1882 at the halfway stage, with Ivana Krajacic of Croatia just in and Marina Stefanova of Bulgaria just out by 2 pins. There are, however, ten more games to go!
Both the Chinese players are well inside the top 24, with Wang Hongbo in 5th for the men with 2101 and Zhang Yuhong in 13th for the women's section.
2016/10/18
ABOUT QUBICAAMF WORLDWIDE
QubicaAMF is the largest and most innovative bowling equipment provider in the world with 600 employees worldwide. We build and modernize more bowling entertainment centers than any other company in the industry and have an installed base of more than 10,000 centers in 90 countries. The company has a sales and distribution network with worldwide reach and maintains the largest R&D team for electro-mechanical products, software, electronics, and entertainment systems in the industry.
QubicaAMF has over 100 years of experience and can provide the perfect combination of bowling equipment, products, and services for new or existing bowling entertainment centers, FECs, Cinemas, or any other facility in the hospitality, retail, or restaurant industry. Our ongoing mission is Making Bowling Amazing. We are convinced that bowling has so much more potential to attract and entertain even more people. With our products, we will help our customers fully unleash that potential.
The company has U.S. headquarters in Richmond, Virginia and European headquarters in Bologna, Italy.