News
Keeping it in the family
Khaled and Hela Meziou from Tunisia are almost permanent fixtures at the Bowling World Cup. They first bowled in 2009 in Melaka, Malaysia, and must have enjoyed it as they have been back virtually every year since.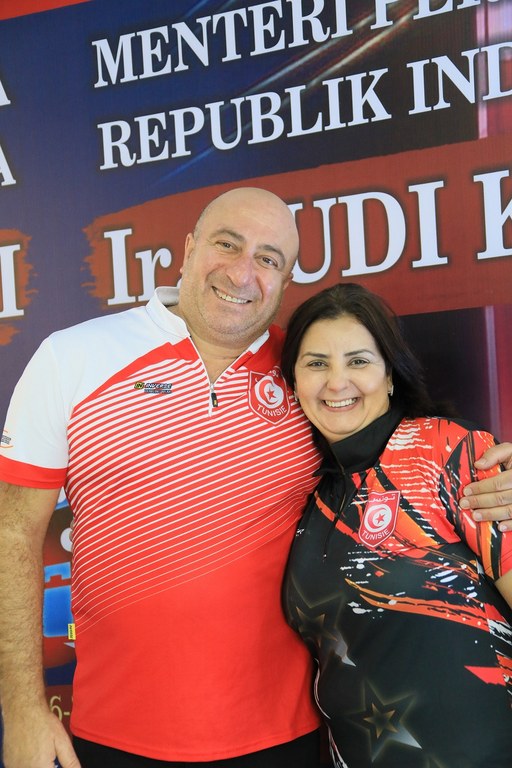 "We missed 2010 in France but the Bowling World Cup is now one of the first events in our diary," said Hela. "We've now been to ten and hope to keep coming."
The couple have been married for 27 years and have two children. Anouar, their 25-year-old son, is following in their footsteps, having taken up bowling.
Khaled is President of the Tunisian Bowling Federation. He admits to having put on weight recently: "I know I've been eating too much! It's Hela's fault – she cooks too well!" he joked.
He spoke about the political situation in Tunisia and was down beat. "Things are very difficult at the moment. We can only hope it will improve. But it doesn't stop us bowling!"
Welcome back,  Khaled and Hela!
By Judy Howlett
---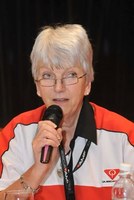 Judy Howlett has represented England and Great Britain several times in her bowling career. She played in the Bowling World Cup twice, coming second in 1985 (Seoul, South Korea). She has been in part of the organising team since 2001.
"I can't believe I am lucky enough still to be involved in the best tournament in the world - the QubicaAMF Bowling World Cup."
2019/11/19
ABOUT QUBICAAMF WORLDWIDE
QubicaAMF is the largest and most innovative bowling equipment provider in the world with 600 employees worldwide. We build and modernize more bowling entertainment centers than any other company in the industry and have an installed base of more than 10,000 centers in 90 countries. The company has a sales and distribution network with worldwide reach and maintains the largest R&D team for electro-mechanical products, software, electronics, and entertainment systems in the industry.
QubicaAMF has over 100 years of experience and can provide the perfect combination of bowling equipment, products, and services for new or existing bowling entertainment centers, FECs, Cinemas, or any other facility in the hospitality, retail, or restaurant industry. Our ongoing mission is Making Bowling Amazing. We are convinced that bowling has so much more potential to attract and entertain even more people. With our products, we will help our customers fully unleash that potential.
The company has U.S. headquarters in Richmond, Virginia and European headquarters in Bologna, Italy.