News
Bowling World Cup family welcomes two new members
It's not often nowadays that countries make their debut in the Bowling World Cup. After all, many, many countries have played at some time or another, in the order of 150! So there can't be many left to come.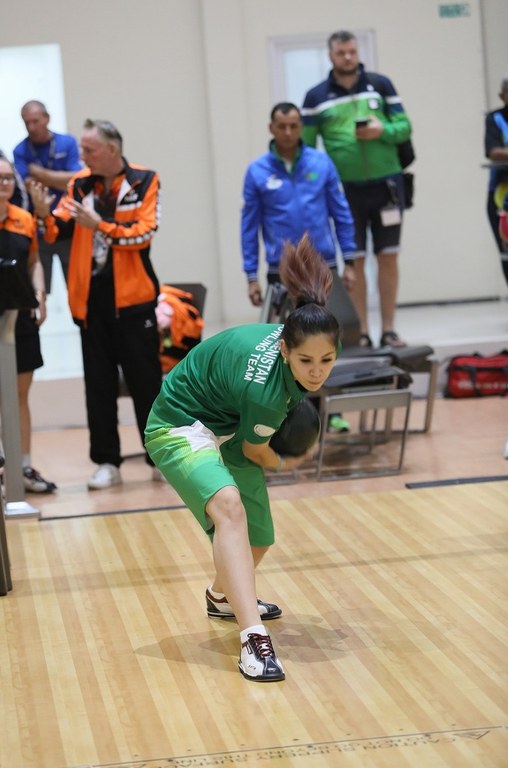 And that is why we are delighted to welcome two new countries this year – Nigeria and Turkmenistan.
Gabriel Olubunmi lives in Abuja, the capital of this large west African country. "Bowling is very much a minority sport here," he said. "It's football, football, football! And we only have 18 lanes in the whole country, four in Lagos, two in Ibadan and 12 in my home city of Abuja but unfortunately six of those were in one centre which is closing.
So we are looking to see how we can best promote bowling. "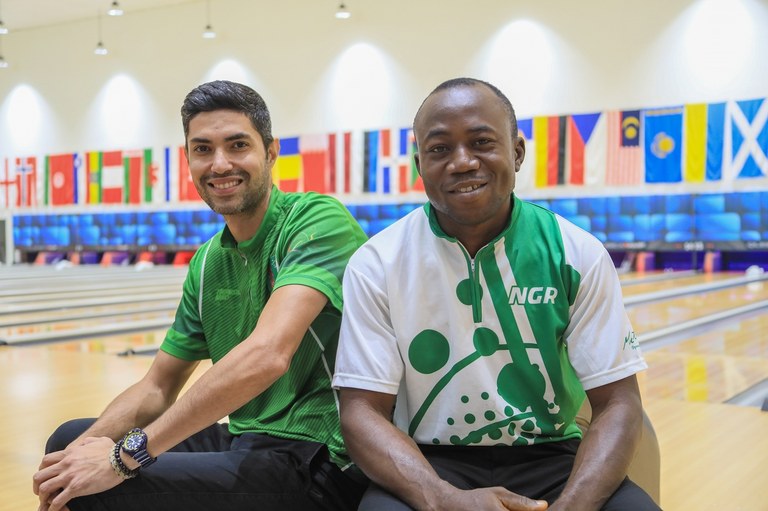 Turkmenistan on the other hand can boast a lovely 32-lane centre in the capital of Ashgabat and the centre has already hosted major events.
Turkmenistan has two players here: Serdar Atayev in the men's section and Nasiba Orazmedova in the women's.
Nasiba is the first ever two-handed player in the women's section. Serdar has already won gold in four national championships in singles and doubles. "I am so pleased to be able to represent my country in such an important event," said Serdar. "I am loving the tournament!"
By Judy Howlett
---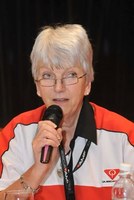 Judy Howlett has represented England and Great Britain several times in her bowling career. She played in the Bowling World Cup twice, coming second in 1985 (Seoul, South Korea). She has been in part of the organising team since 2001.
"I can't believe I am lucky enough still to be involved in the best tournament in the world - the QubicaAMF Bowling World Cup."
2019/11/19
ABOUT QUBICAAMF WORLDWIDE
QubicaAMF is the largest and most innovative bowling equipment provider in the world with 600 employees worldwide. We build and modernize more bowling entertainment centers than any other company in the industry and have an installed base of more than 10,000 centers in 90 countries. The company has a sales and distribution network with worldwide reach and maintains the largest R&D team for electro-mechanical products, software, electronics, and entertainment systems in the industry.
QubicaAMF has over 100 years of experience and can provide the perfect combination of bowling equipment, products, and services for new or existing bowling entertainment centers, FECs, Cinemas, or any other facility in the hospitality, retail, or restaurant industry. Our ongoing mission is Making Bowling Amazing. We are convinced that bowling has so much more potential to attract and entertain even more people. With our products, we will help our customers fully unleash that potential.
The company has U.S. headquarters in Richmond, Virginia and European headquarters in Bologna, Italy.