News
Iliana Lomeli and Emmanuel Buenrostro: from Mexico to Shanghai
The 2016 QubicaAMF Copa Mexico, Mexican Qualifying tournament finished with outstanding participation. A record number of bowlers participating in the tournament making it the highest in the last 10 years!
Bowlers from all over the country gathered to take part in a weekend full of bowling. They had to bowl 24 games in 3 days to win a place in the finals – only the top 4 seeds went through. On the women's side Iliana Lomeli made her way into the finals as the # 4 seed and beat in the final match the PWBA Mexican Star and previous QubicaAMF BWC finalist in Las Vegas, Sandra Góngora. The 2-game thriller won Iliana the right to be the Mexican female representative in the 52nd QAMF BWC for the third time in her career.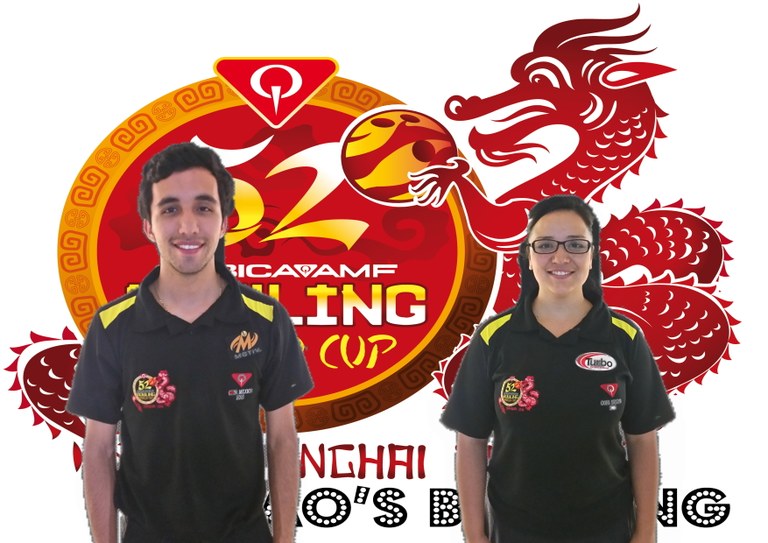 In the men´s division the battle centered first in the semifinals game with two current PBA members, Humberto Vazquez vs Julio Cesar Blancas, competing to beat first timer #1 seed Emmanuel Buenrostro.
Julio had to strike on the 10th frame to advance but a ringing 10 made him fall short allowing Humberto to advance to the final match against the little known Emmanuel. Emmanuel bowled with all the class of a champion and in one single match retained his position as leader of the tournament beating Humberto Vazquez and earning his place as Mexico's representative in Shanghai.
This tournament was conducted by QubicaAMF Mexico and it is one of some tournaments that they organize to show their commitment to keep growing the sport of Bowling.


By Luis Javier Iserte
2016/09/19
ABOUT QUBICAAMF WORLDWIDE
QubicaAMF is the largest and most innovative bowling equipment provider in the world with 600 employees worldwide. We build and modernize more bowling entertainment centers than any other company in the industry and have an installed base of more than 10,000 centers in 90 countries. The company has a sales and distribution network with worldwide reach and maintains the largest R&D team for electro-mechanical products, software, electronics, and entertainment systems in the industry.
QubicaAMF has over 100 years of experience and can provide the perfect combination of bowling equipment, products, and services for new or existing bowling entertainment centers, FECs, Cinemas, or any other facility in the hospitality, retail, or restaurant industry. Our ongoing mission is Making Bowling Amazing. We are convinced that bowling has so much more potential to attract and entertain even more people. With our products, we will help our customers fully unleash that potential.
The company has U.S. headquarters in Richmond, Virginia and European headquarters in Bologna, Italy.