News
The Calm After the Storm
We dive in to get a first-hand interview with our participants from the Bahamas, and understand what they and their country had to go through before arriving at the 52nd QubicaAMF Bowling World Cup.
We've heard about the devastation caused in Haiti by Hurricane Matthew, but we've heard relatively little about the effect of this force of nature on other islands in the area.
Sonith Lockhart is here in Shanghai with his sister, Jonice. Sonith himself has represented the Bahamas in the Bowling World Cup several times and won the coveted Sportsman of the Tournament when the event was in Krosnoyarsk, in Russia, in 2013.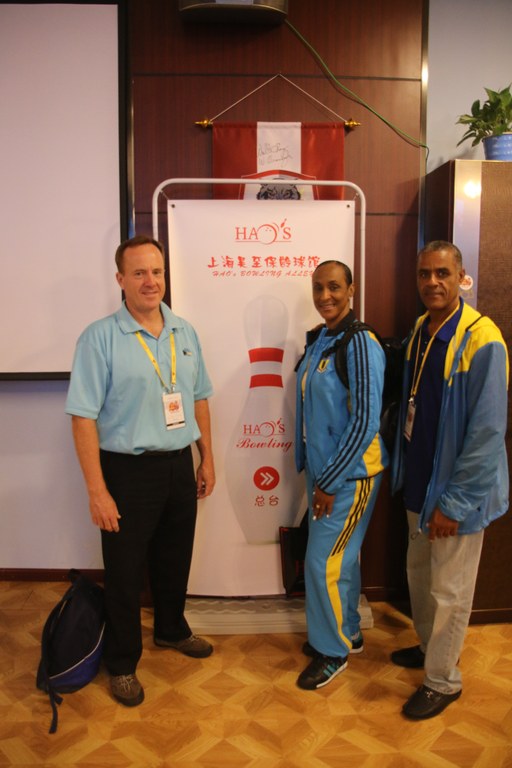 They left the island several days ago, after the hurricane had passed but he told us how his country was affected by it.
"The whole hurricane hit the islands," he said. "The winds were 120 – 125 mph and gusting up to 160 at times. In Nassau, there was lots of rain all over the island with 7-10 foot surges in the coastal areas.
"It was very scary. It's the worst hurricane to hit Nassau in all my 57 years of life. It hit Nassau as a category 3, but then hit Grand Bahama and Andros Island at a category 4.
"Thankfully no-one died. But over 700 electrical poles were down in Grand Bahama and lots of crops and farmland were destroyed. Trees were uprooted, coconuts and palms down everywhere. Some roofs blew off in Nassau, some people went up into their attics to save themselves and it's going to take four to six weeks to restore power on Nassau and maybe over two months on Grand Bahama."
Hurricane Nicole then went and hit Bermuda, with over 8ft surges on the coast. Both nations rely on tourism – it's their number one source of income - and it's going to take a while for things to get back to normal.
But Sonith and Jonice got out OK after the storm, together with David Slatter, the male representative,  and here they are, about to take part in the Bowling World Cup.
2016/10/15
ABOUT QUBICAAMF WORLDWIDE
QubicaAMF is the largest and most innovative bowling equipment provider in the world with 600 employees worldwide. We build and modernize more bowling entertainment centers than any other company in the industry and have an installed base of more than 10,000 centers in 90 countries. The company has a sales and distribution network with worldwide reach and maintains the largest R&D team for electro-mechanical products, software, electronics, and entertainment systems in the industry.
QubicaAMF has over 100 years of experience and can provide the perfect combination of bowling equipment, products, and services for new or existing bowling entertainment centers, FECs, Cinemas, or any other facility in the hospitality, retail, or restaurant industry. Our ongoing mission is Making Bowling Amazing. We are convinced that bowling has so much more potential to attract and entertain even more people. With our products, we will help our customers fully unleash that potential.
The company has U.S. headquarters in Richmond, Virginia and European headquarters in Bologna, Italy.