News
Bowling World Cup Lanesman Gerry Barrett - interview
How did I get started in Bowling?. By accident, I took my car for an MOT and walked into a bowling centre next door for a coffee . One of the managers I had worked for before suggested there was a job that I would enjoy (GX Super Bowl Stevenage ) and it's been onwards and upwards ever since.
Bowlers can get nervous before they play big events, even the person who does the lanes gets nervous. They are there before anyone else, preparing what they hope will be a fair condition for all. Gerald Barrett from England is the man charged with making sure everything goes without problems. It is not very often we learn something about people behind the event so here is the first in a mini series of the people that make the Bowling World cup happen each year.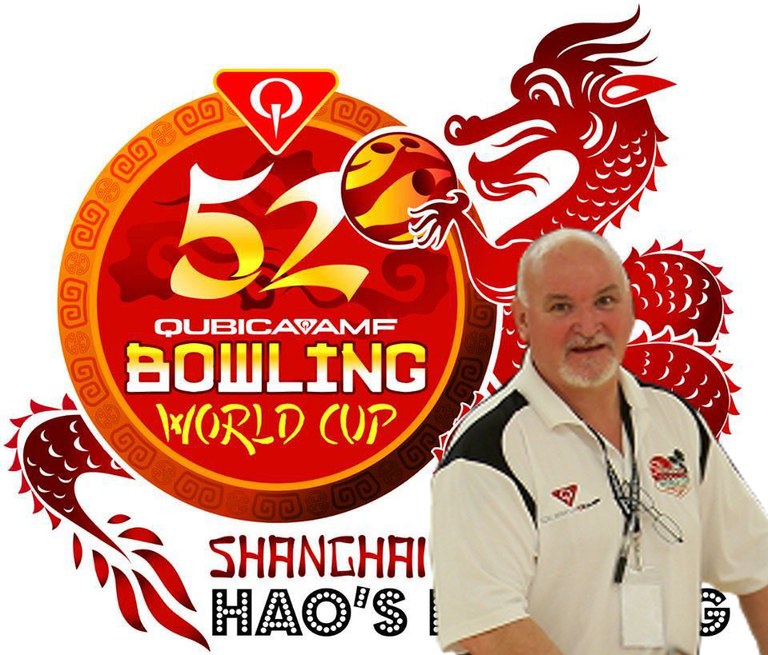 How many World Cups will you have been to Gerry including Shanghai and which was your very first?
2009 in St Petersburg was my first World Cup running a pin-spotter school and helping with the machines.Then back in 2011 working with Cliff Adair doing the lanes.
I believe the lane pattern is one always used at the World Cup, Will any tweaks be needed once you have prepared the lanes in Hao's Bowling centre?
The pattern is the same each year, just small tweaks as each centre has a different humidity, heat and friction on the lanes.
The finals will be in an arena, will this pose any additional problems?
Only as we have to move the lane machine to the arena.
You are the first person in the centre on a morning and then, as with Shanghai it is long days, Do you now have a routine after so many years doing this?
Yes it will be long days as only 24 lanes this time, dressing 5 times a day. I look for somewhere to put my head after I have dressed the lane and getting the machine ready for the second squad. I sometimes have a room to work in, last year was great as hotel was over the bowling Centre. If the centre machines are all working well after the last squad, I go for dinner then bed. (no night life for me until after the finals )
Dressing the lanes for such a prestigious must make you a little nervous sometimes?
It does make me a little nervous , l just do my best so that all the bowler can have a good tournament. After the first day things are always easier and more relaxed.
How did you get started in bowling?
How did I get started in Bowling? By accident, I took my car for an MOT and walked into a bowling centre next door for a coffee . One of the managers I had worked for before suggested there was a job that I would enjoy (GX Super Bowl Stevenage ) and it's been onwards and upwards ever since.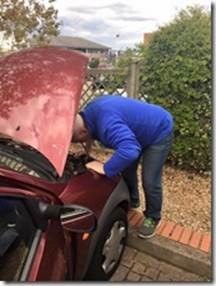 How did you come to then work for QubicaAMF?
I worked as a relief tech covering 13 Bowl for Hollywood Bowl and AMF Bowling Products, they were advertising for two techs to join their installation team.(For me one of the top jobs in the industry working for the manufacturer)
When you are not the master lanesman at the World Cup, what do you do in your role with the company for the rest of the year?
I work in the U.K. Tech Support team running training courses for techs, covering Warranty approval, helping techs with problem solving ( troubleshooting) checking installations / standby at new Centres.
In an industry that is always innovating, how easy is it to keep up with all the cool new stuff QubicaAMF produce?
For me it's not too bad with the machines, but for the guys in scoring, it is innovating almost daily. It's a great place to work, we get to see all the new things first, and sometimes get a look new Centre's.
Of the current range of products on offer which ones do you personally like the most?
As a tech ( I will always be a tech ) for existing customers the XLi EDGE Machine and the EDGE backend upgrade are great products and the centres. For the customers experience, it has to be the new scoring systems. For new fun Centre's it has to be the TMS machine for the low maintenance.
2016/10/06
ABOUT QUBICAAMF WORLDWIDE
QubicaAMF is the largest and most innovative bowling equipment provider in the world with 600 employees worldwide. We build and modernize more bowling entertainment centers than any other company in the industry, and have an installed base of more than 10,000 centers in 90 countries. We have a sales and distribution network with worldwide reach and maintains the largest R&D team for electro-mechanical products, software, electronics and entertainment systems in the industry. The company has U.S. headquarters in Richmond, Virginia and European headquarters in Bologna, Italy.
QubicaAMF has over 100 years of experience and can provide the perfect combination of bowling equipment, products and services for new or existing bowling entertainment centers, FECs, Cinemas or any other facility in the hospitality, retail or restaurant industry.
Our ongoing mission is Making Bowling Amazing. We are convinced that bowling has so much more potential to attract and entertain even more people. With our products, we will help our customers fully unleash that potential.
QubicaAMF is the organizer of the QubicaAMF Bowling World Cup, the largest annual sporting event in terms of the number of participating countries, which promotes bowling on a global level. The company celebrated the historical 50th anniversary of the tournament in 2014.