News
Eight games to decide eight players
After an exciting day of the top 24, we narrow down to the top 8 for both the men and women's squads
The top 24 men and women played a further eight games to determine who was to go through to the round robin.
The lead in the men's section swapped between Ahmad Muaz of Malaysia and Oscar Rodriguez of Colombia, and these two were way out in front, but with one game to go, the other six places really were up for grabs. Third place was 61 over the cut while 10th place was only 52 under the cut.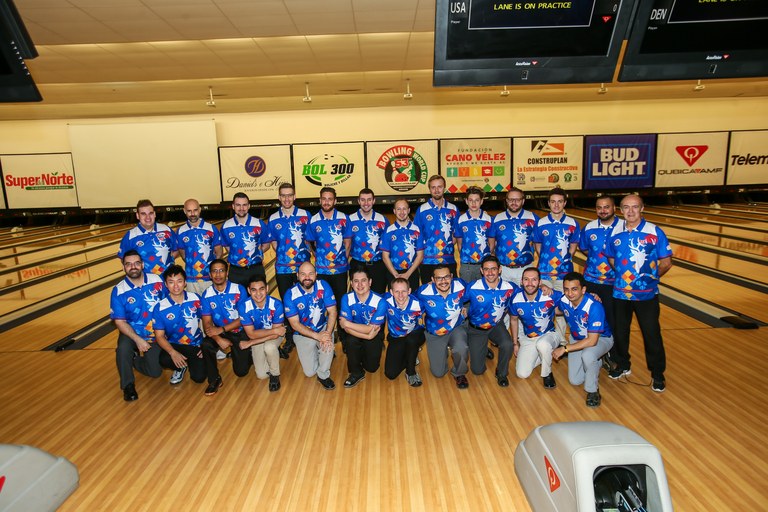 Mexico's Arturo Estrada was in eighth place. But along came Ildemaro Ruiz of Venezuela who hit a 289 and moved up from ninth into fifth. It all depended on the others. Arturo hit 225 but Oliver Morig of Germany hit 197 and that, added to his running total, was enough to see Oliver go through by just three pins. How disappointing for Mexico!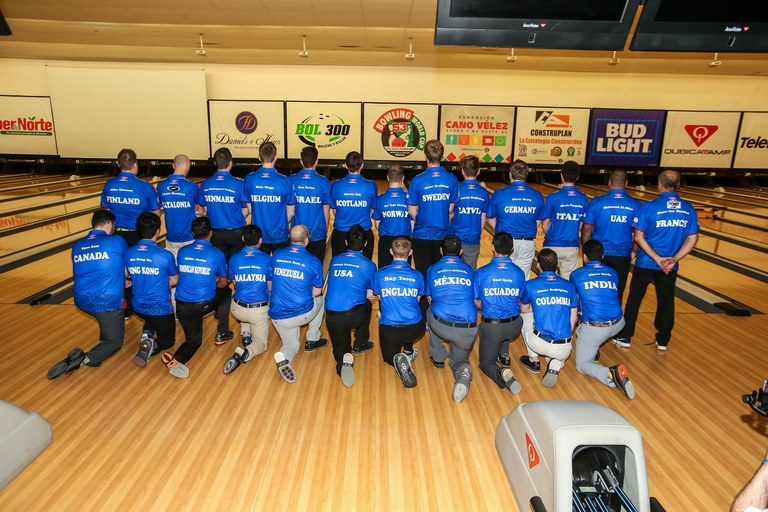 Would Maribel Orozco fare better? She did, securing her place in the top eight with a 216 game.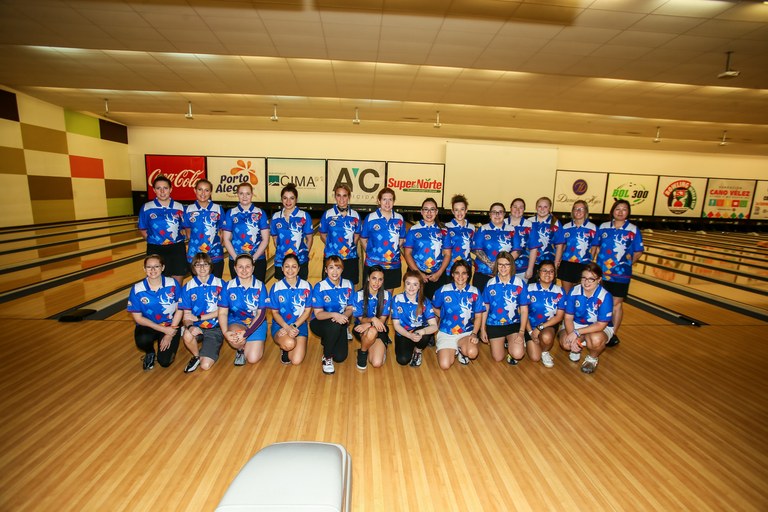 Four players hit over 1800 for their eight games: Ildemaro 1873, Oscar 1823, Ahmad 1823 and Jenny Wegner, the long term leader in the women's section.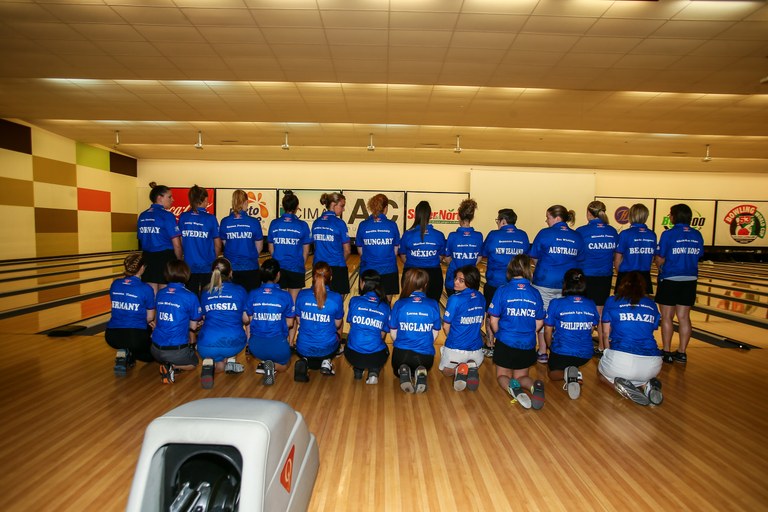 So our top eight are:
Men                                                                                                      
Ahmad Muaz                     Malaysia              7156                                      
Oscar Rodriguez               Colombia             7075
Mats Maggi                        Belgium                6959
Jakob Butturff                   USA                       6948
Ildemaro Ruiz                     Venezuela          6933
Tor Inge Jansen                 Norway                6920
Ray Teece                           England                6910
Oliver Murig                       Germany             6905
Women
Jenny Wegner                   Sweden                7261
Rocio Restrepo                  Colombia             7031
Krizziah Tabera                  Philippines          6897
Siti Safiya                             Malaysia              6872
Vanessa Timter                 Germany             6855
Erin McCarthy                   USA                       6842
Rebecca Whiting               Australia              6837
Maribel Orozco                 Mexico                 6828
These eight will play a further eight games as a round robin with 30 bonus pins for a win, so it is still all to play for to reach the top four and tomorrow's TV finals.
At this stage as well Colombia, the USA, Malaysia, and Germany are all in with a chance of winning the top country trophy.
Three players posted the best ever results for their countries: Dhruv Sarda of India who finished 14th, beating his own record of 20th, Lluiz Montfort of Catalonia who finished 17th, beating the previous best of 19th, and Stephanie Martins of Brazil, who finished 14th, just one place up on the previous best.
Photo credit: Hiroshi Noda
By Judy Howlett
---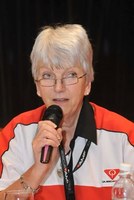 Judy Howlett has represented England and Great Britain several times in her bowling career. She played in the Bowling World Cup twice, coming second in 1985 (Seoul, South Korea). She has been in part of the organising team since 2001.
"I can't believe I am lucky enough still to be involved in the best tournament in the world - the QubicaAMF Bowling World Cup."
2017/11/10
ABOUT QUBICAAMF WORLDWIDE
QubicaAMF is the largest and most innovative bowling equipment provider in the world with 600 employees worldwide. We build and modernize more bowling entertainment centers than any other company in the industry and have an installed base of more than 10,000 centers in 90 countries. The company has a sales and distribution network with worldwide reach and maintains the largest R&D team for electro-mechanical products, software, electronics, and entertainment systems in the industry.
QubicaAMF has over 100 years of experience and can provide the perfect combination of bowling equipment, products, and services for new or existing bowling entertainment centers, FECs, Cinemas, or any other facility in the hospitality, retail, or restaurant industry. Our ongoing mission is Making Bowling Amazing. We are convinced that bowling has so much more potential to attract and entertain even more people. With our products, we will help our customers fully unleash that potential.
The company has U.S. headquarters in Richmond, Virginia and European headquarters in Bologna, Italy.