News
Day two and the USA gets going
After a great opening day from our host country of Mexico, USA comes storming back to get into the top 4 for both men and women
Yesterday, the 53rd QubicaAMF Bowling World Cup in Hermosillo, Mexico, was about the Mexican players. Today it was about the USA. Both of their players pulled themselves up into the top four at the halfway point of the qualifying blocks.
The women were first up. Star of the set was Erin McCarthy of the USA who hit the only 1400+ series of the whole day (1403) to finish up in fourth place. "I lost pins on day one," she said, "so I had to catch up. I was nervous yesterday which didn't help and I also played with different balls and different surfaces today. That paid off!"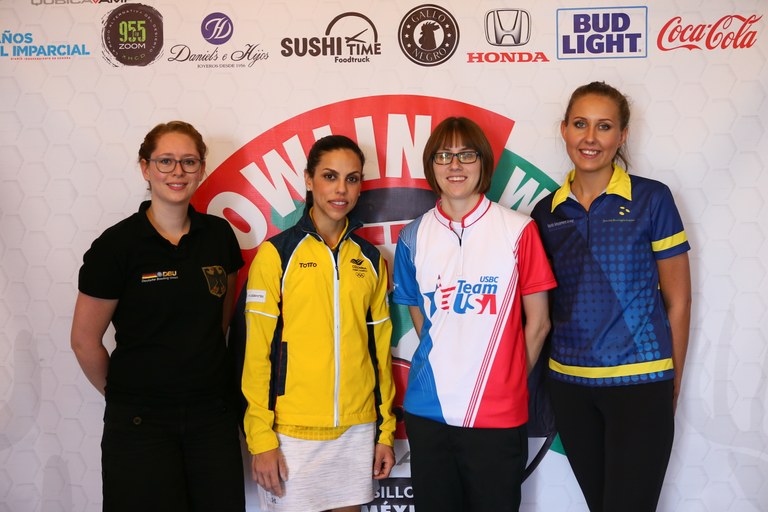 Five other players shot over 1300. Rocio Restrepo of Colombia (1329) was one of those and that score was enough to get her into the top four, in third place.  Jenny Wegner of Sweden (1318) and Vanessa Timter of Germany (1317) remain in the top four. A 1313 from Rebecca Whiting of Australia brought her up to seventh while Edith Quintanilla of El Salvador is now in 10th following her 1301.
Today's high game for the women was 279 from Shuk Han Chan of Hong Kong.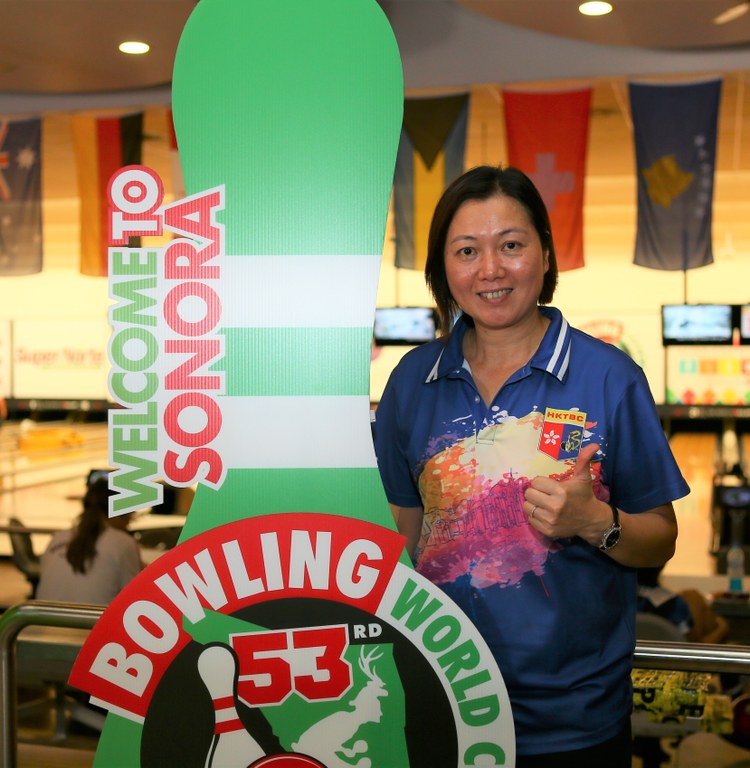 On came the men and again none of the players could beat the top woman's score. High set was from Malaysia's Ahmad Muaz Mohd Fishol with 1384 but Colombia was close behind in the shape of Oscar Rodriguez (1360) who moved up to second place.  Jakob Butturff of the USA was close behind on 1352, which gave him fourth place but still in the lead was the Mexican Arturo Estrada, supported by a vocal local crowd.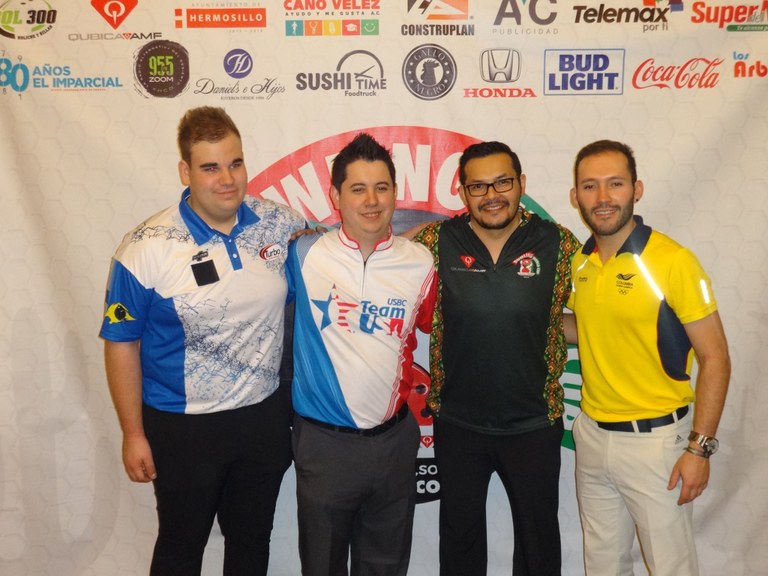 Four other players hit more than 1300: James Gruffmann of Sweden (1321), Dhruv Sarda of India (1314), Siu Hong Wu of Hong Kong, our champion in 2015 (1312) and Ron Berlov of Israel (1305).
High game for the set went to the youngest player in the whole tournament, Artemijs Hudjakovs of Latvia, just 16 years of age, who is now in joint 24th place, and thus just in the cut at this stage of the tournament.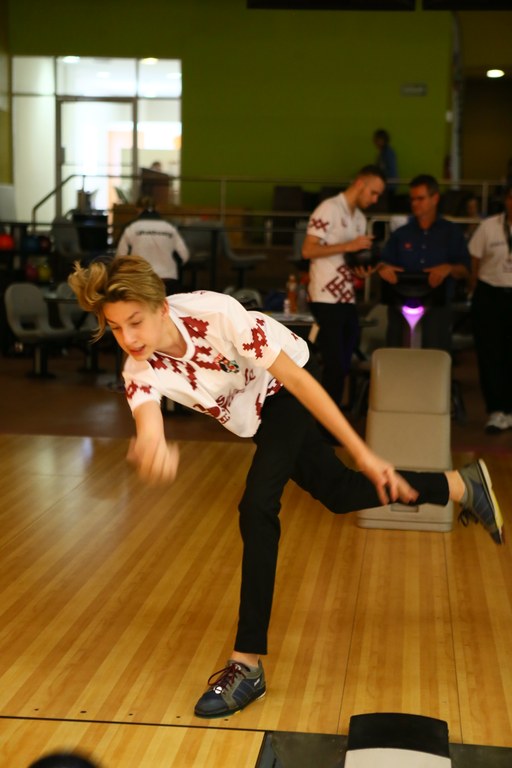 There are just 12 games to go in the qualifying sets before the top 24 players will go through to the next stage of the championship.
Photo credit: Hiroshi Noda
By Judy Howlett
---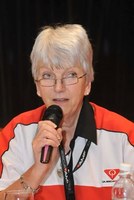 Judy Howlett has represented England and Great Britain several times in her bowling career. She played in the Bowling World Cup twice, coming second in 1985 (Seoul, South Korea). She has been in part of the organising team since 2001.
"I can't believe I am lucky enough still to be involved in the best tournament in the world - the QubicaAMF Bowling World Cup."
2017/11/07
ABOUT QUBICAAMF WORLDWIDE
QubicaAMF is the largest and most innovative bowling equipment provider in the world with 600 employees worldwide. We build and modernize more bowling entertainment centers than any other company in the industry and have an installed base of more than 10,000 centers in 90 countries. The company has a sales and distribution network with worldwide reach and maintains the largest R&D team for electro-mechanical products, software, electronics, and entertainment systems in the industry.
QubicaAMF has over 100 years of experience and can provide the perfect combination of bowling equipment, products, and services for new or existing bowling entertainment centers, FECs, Cinemas, or any other facility in the hospitality, retail, or restaurant industry. Our ongoing mission is Making Bowling Amazing. We are convinced that bowling has so much more potential to attract and entertain even more people. With our products, we will help our customers fully unleash that potential.
The company has U.S. headquarters in Richmond, Virginia and European headquarters in Bologna, Italy.