News
Bringing a lighter side to this competitive week
The tournament is all fun in games until...Well, it's bowling so there is always some fun and games to it! During this busy week we take time to look at all the fun bowling and our players have to offer.
If you are lucky enough to participate in the QubicaAMF Bowling World Cup, you can expect to have fun as well as top class competition.
Today was a prime example. Ladislav Svec from the Czech Republic was celebrating his birthday, while Willie Javier from the Dominican Republic celebrated his yesterday. Today the two of them got to take part in a typical Mexican ceremony, for kids of all ages.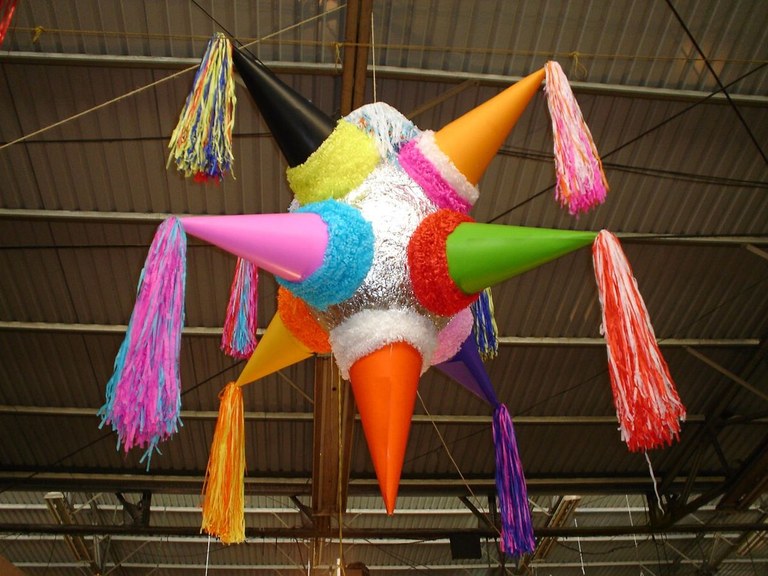 It's called a piñata. A big cone full of sweets is hung up and the birthday boy or girl is then blindfolded and has to smash the piñata with a bat to release the sweets. All the players gathered round and watched while the two of them tried it. Much laughter and filming of the fun took place and the films were up on Facebook before the competition started.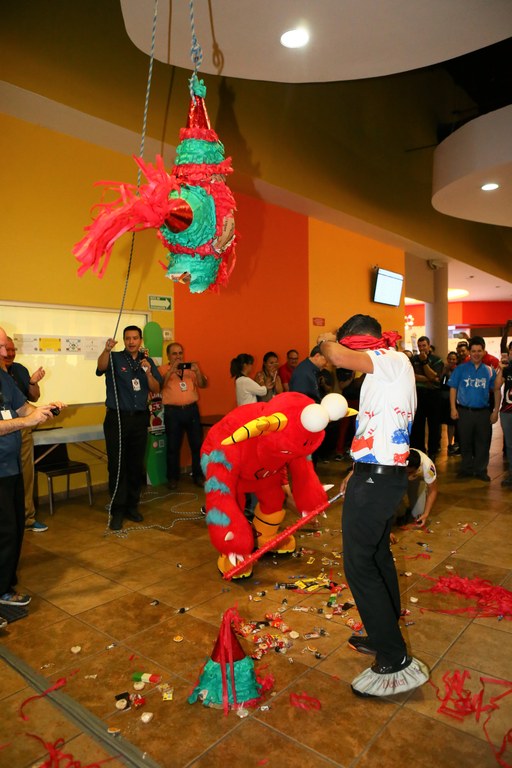 "People back home were laughing at my style," said Willie. "Baseball is a big sport in the Dominican Republic and lots of my friends have joked that I can't play baseball when I hold a bat like that."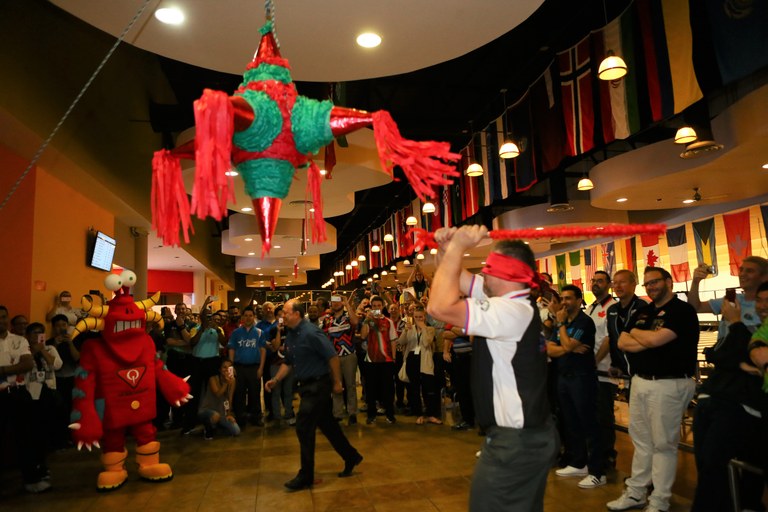 Ladislav was shocked when he was pulled out to take part. "I didn't realise you knew it was my birthday," he said. "Thank you so much. This is one birthday I will never forget. It just shows how much fun the World Cup is!"
Also in the centre today was the QubicaAMF BES X Monster.  The company's mascot is here to publicise the Match My Monster competition, which is happening on Saturday morning during the International Bowling Festival of the tournament before the finals.  After upgrading their automatic scoring system to the BES X Bowler Entertainment System in April, 2017, Bol 300 is hoping to show off it's new technology and merge the sport of bowling along with the entertainment experience they offer year around.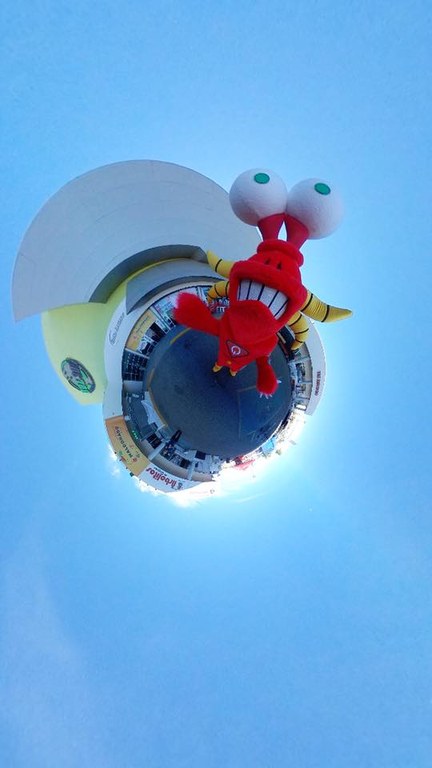 While the players look to make a serious mark on the competition, our host center and QubicaAMF crew are trying to remind everyone of the fun that bowling offers and the experience it provides to all!
Photo credit: Hiroshi Noda
By Judy Howlett
---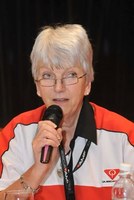 Judy Howlett has represented England and Great Britain several times in her bowling career. She played in the Bowling World Cup twice, coming second in 1985 (Seoul, South Korea). She has been in part of the organising team since 2001.
"I can't believe I am lucky enough still to be involved in the best tournament in the world - the QubicaAMF Bowling World Cup."
2017/11/08
ABOUT QUBICAAMF WORLDWIDE
QubicaAMF is the largest and most innovative bowling equipment provider in the world with 600 employees worldwide. We build and modernize more bowling entertainment centers than any other company in the industry and have an installed base of more than 10,000 centers in 90 countries. The company has a sales and distribution network with worldwide reach and maintains the largest R&D team for electro-mechanical products, software, electronics, and entertainment systems in the industry.
QubicaAMF has over 100 years of experience and can provide the perfect combination of bowling equipment, products, and services for new or existing bowling entertainment centers, FECs, Cinemas, or any other facility in the hospitality, retail, or restaurant industry. Our ongoing mission is Making Bowling Amazing. We are convinced that bowling has so much more potential to attract and entertain even more people. With our products, we will help our customers fully unleash that potential.
The company has U.S. headquarters in Richmond, Virginia and European headquarters in Bologna, Italy.