News
Day three – England and Australia take the glory
With Mexico still in strong contention, England and Australia surge forward with big day 3's. Ray Teece leads the way for the men, while Rebecca Whiting holds on to second place behind the defending champion and current leader Jenny Wegner.
Wednesday morning was all about England. Ray Teece carried all before him, shooting 234, 214, 237, 268, 249 and 258 for the highest set of the tournament so far – 1460. And with it he jumped up into the lead.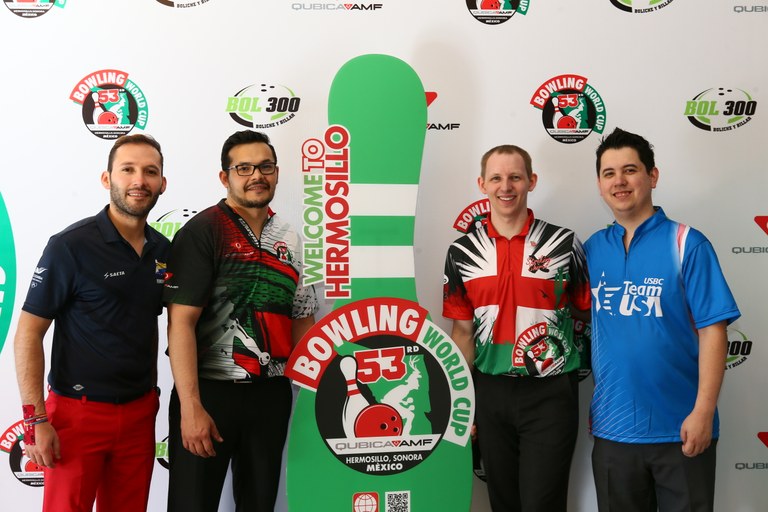 Our leader for the previous two days, Mexico's Arturo Estrada, was bowling really well until his last game and a poor score saw him drop back to fourth. Oscar Rodriguez of Colombia and Jakob Butturff of the USA continued their good play with 1312 and 1346 respectively to finish in second and third.
In addition to the leaders' series, a further seven players hit over 1300: Oliver Morig of Germany (1383), Mats Maggi of Belgium (1349), Artemijs Hudjakovs of Latvia (1337), James Gruffman of Sweden (1329), Nicola Pagolini of Italy (1326), Ryan Reid of Canada (1310) and Raul Salazar of Ecuador (1305).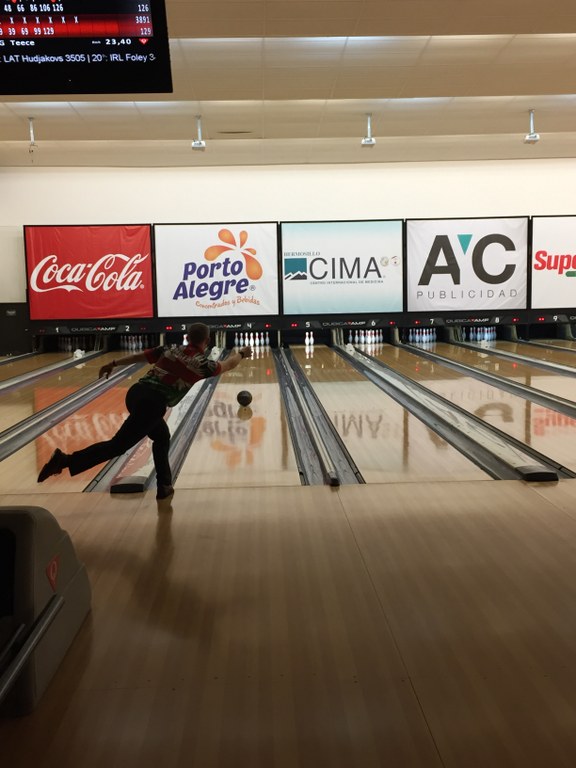 Ray said afterwards: "I felt much better today, partly because I was able to use the same equipment, instead of having to change bowling ball and move frequently. I had great confidence in the ball and that meant I could throw it exactly the way I wanted."
The afternoon session belonged to Rebecca Whiting of Australia who continued where she left off yesterday - and more. She hit the high set of 1387 and said afterwards: "There was nice fresh oil just where I want it today, so I moved in a bit and threw the ball more directly. It certainly paid off." Rebecca is now in second place on 3970 behind out long term leader and defending champion Jenny Wegner of Sweden who is on 4096. Rebecca also claimed the high game of the day with a 289.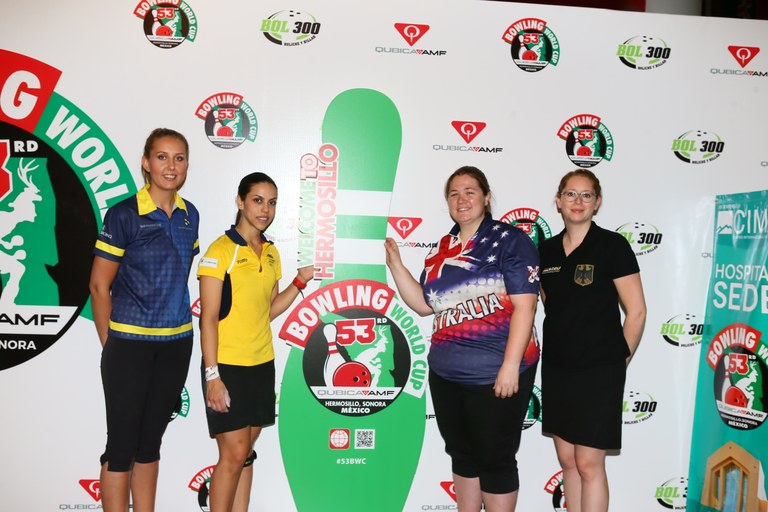 Overall the scoring was lower today in the women's section with only Rebecca, Jenny (1333) and Siti Safiyah of Malaysia hitting more than 1300. Siti hit 1317 and is now in sixth place. Vanessa Timter of Germany is in third with Colombia's Rocio Restrepo in fourth. Maribel Orozco of Mexico is lying in fifth, much to the delight of the large crowd behind her lanes, cheering her on.
There will be one further qualifying set of six games tomorrow before the cut for the top 24. At present that is Nan Feng of China ahead of Jarrod Langford of Australia by 11 pins for the men and Ingrid Julia of Catalonia ahead of Bauke Jespers of Belgium by 16 pins for the women.
Photo credit: Hiroshi Noda
By Judy Howlett
---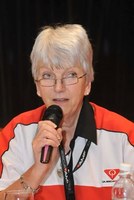 Judy Howlett has represented England and Great Britain several times in her bowling career. She played in the Bowling World Cup twice, coming second in 1985 (Seoul, South Korea). She has been in part of the organising team since 2001.
"I can't believe I am lucky enough still to be involved in the best tournament in the world - the QubicaAMF Bowling World Cup."
2017/11/08
ABOUT QUBICAAMF WORLDWIDE
QubicaAMF is the largest and most innovative bowling equipment provider in the world with 600 employees worldwide. We build and modernize more bowling entertainment centers than any other company in the industry and have an installed base of more than 10,000 centers in 90 countries. The company has a sales and distribution network with worldwide reach and maintains the largest R&D team for electro-mechanical products, software, electronics, and entertainment systems in the industry.
QubicaAMF has over 100 years of experience and can provide the perfect combination of bowling equipment, products, and services for new or existing bowling entertainment centers, FECs, Cinemas, or any other facility in the hospitality, retail, or restaurant industry. Our ongoing mission is Making Bowling Amazing. We are convinced that bowling has so much more potential to attract and entertain even more people. With our products, we will help our customers fully unleash that potential.
The company has U.S. headquarters in Richmond, Virginia and European headquarters in Bologna, Italy.