News
And then there were eight
All the top 24 players bowled a further eight games to determine who was to go through to the round robin tomorrow.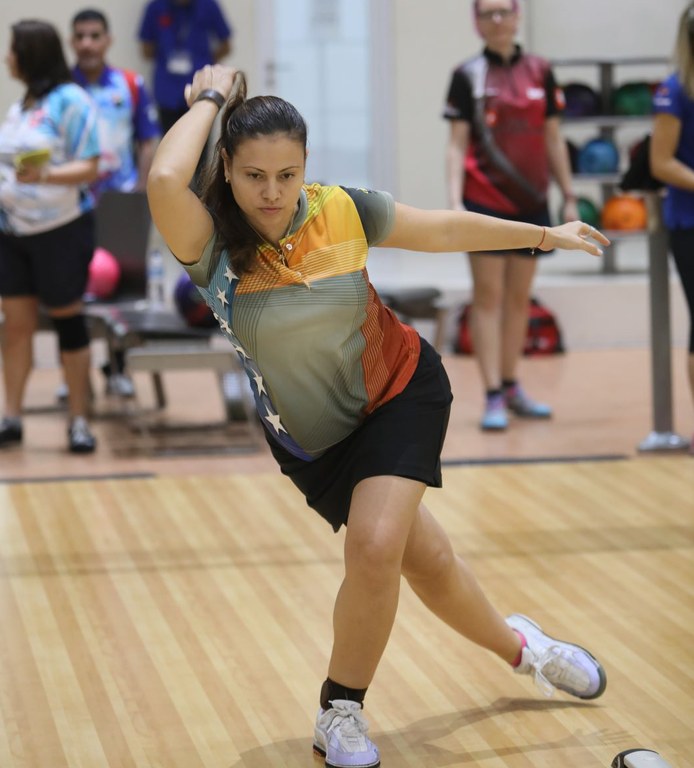 The lead in the men's section didn't change as Francois Louw of  South Africa was so far ahead he could not realistically be caught, but Natasha Roslan of Malaysia and Kelly Kulick of the USA vied with each other for the top slot. By the end it was Natasha in the lead - by a mere six pins.
Of course, the real interest was to see who would make it to the top eight. With one game to go, Nadine Geissler of Germany was in ninth but 55 pins off the cut behind Karen Marcano of Venezuela so it would have taken a huge game for her to make up that difference. She did not manage it, so Karen got that coveted last slot. Nadine actually dropped down further leaving Sanna Pasanen of Finland, who had a 1709, set out of the round robin in ninth.
Over with the men, the story was different as Jasem Al-Saqer of Kuwait was only 15 pins ahead of David Maycock of Bermuda. Jasem came out all guns blazing and shot a 242, giving David virtually no chance. A 190 from him was not enough.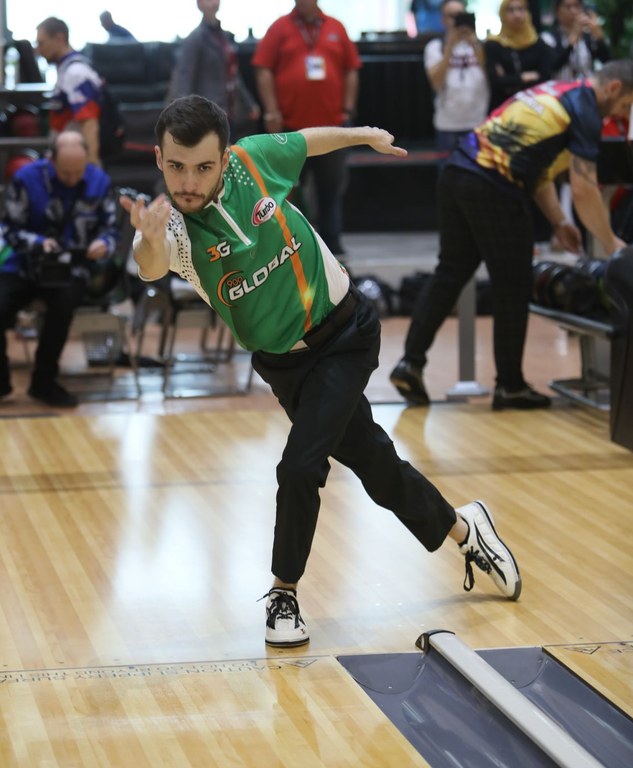 The star player of the day was Chris Sloan of Ireland, our runner up in 2016. An immense 1892 brought him up into second place. High game for the men was 279 by defending champion Sam Cooley.
The women's high set was 1767 from Natasha, with a further three women hitting over 1700 (Kelly with 1703, Rebecca Whiting of Australia with 1743 and Sanna.)  High game of 257 came from Rebecca.
The scores carry through tomorrow but there are an extra 30 bonus pins for winning in the head-to-head round robin, 15 for a draw. So there is still very much everything to play for. After the eight games (seven in a round robin and then a position round) the cut will be made for the top four, when the scores revert to zero.
Philip Gruppetta of Malta posted that country's best ever result by finishing 20th – the previous best was 21st! And simply by making the top eight, Jasem now boasts the best result for Kuwait.
Follow the Semi Finals and Finals on our LIVE STREAM.
By Judy Howlett
---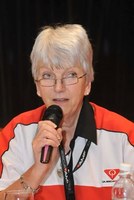 Judy Howlett has represented England and Great Britain several times in her bowling career. She played in the Bowling World Cup twice, coming second in 1985 (Seoul, South Korea). She has been in part of the organising team since 2001.
"I can't believe I am lucky enough still to be involved in the best tournament in the world - the QubicaAMF Bowling World Cup."
2019/11/22
ABOUT QUBICAAMF WORLDWIDE
QubicaAMF is the largest and most innovative bowling equipment provider in the world with 600 employees worldwide. We build and modernize more bowling entertainment centers than any other company in the industry and have an installed base of more than 10,000 centers in 90 countries. The company has a sales and distribution network with worldwide reach and maintains the largest R&D team for electro-mechanical products, software, electronics, and entertainment systems in the industry.
QubicaAMF has over 100 years of experience and can provide the perfect combination of bowling equipment, products, and services for new or existing bowling entertainment centers, FECs, Cinemas, or any other facility in the hospitality, retail, or restaurant industry. Our ongoing mission is Making Bowling Amazing. We are convinced that bowling has so much more potential to attract and entertain even more people. With our products, we will help our customers fully unleash that potential.
The company has U.S. headquarters in Richmond, Virginia and European headquarters in Bologna, Italy.